New figures from the RBNZ show that up to 71% of the money being borrowed each month recently by investors for houses has been done on high debt to income ratios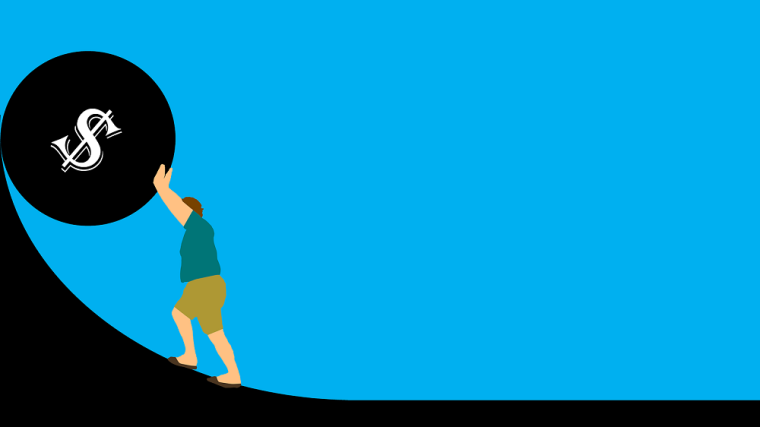 New figures produced by the Reserve Bank in conjunction with its latest Financial Stability Report (FSR) reveal the extent to which investors have been gearing themselves up largely to buy extra properties.
The RBNZ has for a few years now been publishing debt to income (DTI) information on house buyers every quarter (though the data is monthly).
What it hasn't published till now though is separate information for investors.
Now it has and it's pretty spectacular. Large numbers of investors are taking out mortgages way in excess of what their annual income is.
It also shows very clearly the impact of the decision by the RBNZ to remove loan to value ratio restrictions as of May 1 last year, and the resulting mad scramble by investors to grab houses.
The RBNZ closely monitors lending where the mortgage size is more than five times the size of the income of those taking out the mortgage - IE the DTI is over five.
Its latest figures show that as of March last year, prior to the removal of the LVR limits, some 55.8% of the mortgage money advanced to investors was done on a DTI of over five.
By December this figure had blown out to 69.1% of DTIs of over five for investors.
Then in January (possibly as investors rushed to get in before LVR restrictions were reintroduced) this ratio of high DTI mortgage money blew out even further to 71%. Then for both February and March, it slipped back a little to be 67.6% for both months.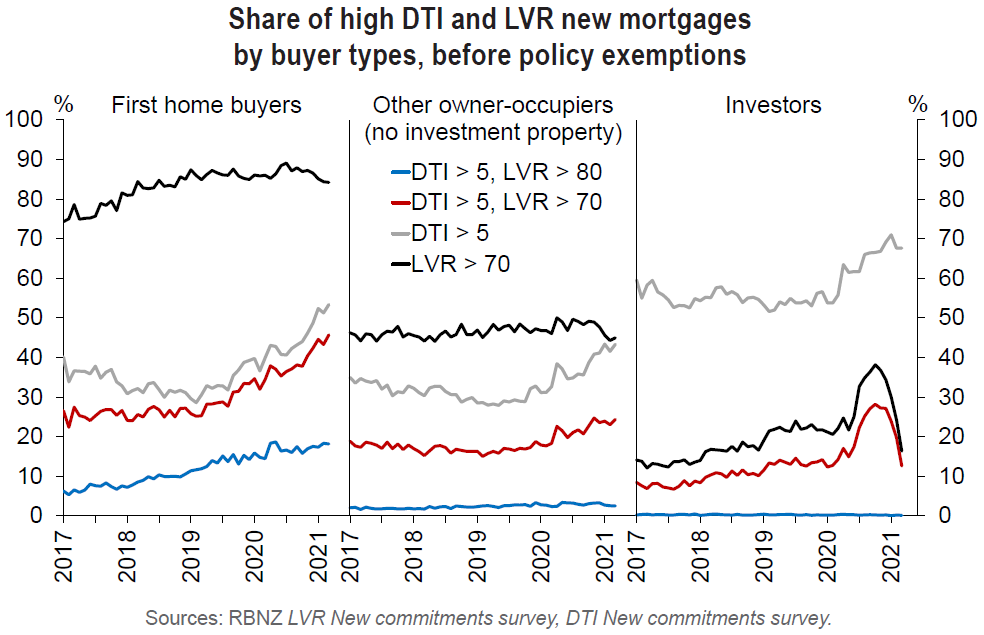 Remember also, these figures are nationwide figures. With Auckland having much higher house prices it can be reasonably assumed that the DTIs of Auckland investors are even higher than the national figure is showing.
(The RBNZ does normally publish an Auckland break-out of the DTI figures in its quarterly releases, but it hasn't included such a breakout with this latest set of figures.)
In its latest FSR document the RBNZ says it has reinstated LVR restrictions to "reduce the risk that large declines in house prices amplify a wider economic downturn".
"By limiting borrowers' leverage, LVR restrictions lean against high-risk lending during an upswing, and reduce the negative feedback effects of falling housing wealth on household spending during a downswing.
"The LVR policy has been reinstated at a more restrictive calibration for investors, reflecting the greater potential for investors to amplify the housing market cycle."
The revelation of the very high level of high DTI borrowing by investors comes at a time when the RBNZ is due (at the end of this month) to report back to Finance Minister Grant Robertson on the potential introduction of a DTI-limiting macro-prudential tool.
Robertson has shown a clear inclination to want DTIs applied against investors - but not first home buyers.
Meanwhile though, the latest figures show that the FHBs have continued their recent pattern of rising DTI levels too.
The latest RBNZ figures show that for the month of March, 2021 some 53.3% of mortgage money borrowed by FHBs nationwide was at a DTI of over five. That's up from 48.7% as at the end of December 2020. A year earlier in December 2019 under 40% of FHB mortgage money was borrowed at DTIs over five.
Remember again, the Auckland-only figures will be higher.
Owner-occupiers are coming off a much lower base, but they too are starting to blow out their DTI ratios.
According to the RBNZ data some 43.3% of owner-occupier mortgage money was on an over-five DTI at of March 2021. That was up from 41.1% in December 2020, and up from 32.8% in December 2019.