Treasury sees cashed-up property investors swooping into the market more than owner-occupiers if the interest deductibility tax change slows house price growth - as is expected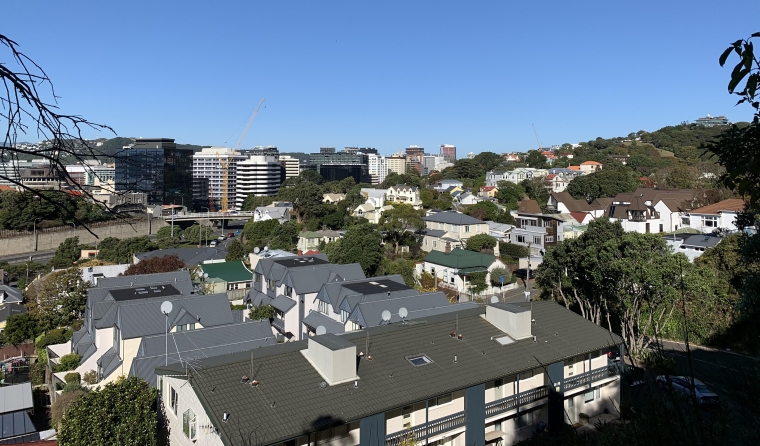 Treasury believes the removal of interest deductibility will cause highly-leveraged property investors to pull back from the market, "materially" reducing house price growth.
However, it foresees cashed-up investors filling the gaps more than owner-occupiers.
The agency provided this advice to Finance Minister Grant Robertson in April - before he delivered the Budget in May, and after he announced the tax rule change in March.
The removal of interest deductibility means residential property investors will no longer be able to write off interest payments on their mortgages as an expense when paying tax.
Cost to investors in the realm of $800m a year
Treasury couldn't say with any certainty how much the policy would cost investors.
The details of the rule change, including how an exemption for "new builds" will work, are still being ironed out, and it's difficult to know where interest rates will fall in four years' time when the policy will be fully implemented.
Treasury said that had the rule been fully implemented in 2018/19, and had current interest rates prevailed, it might have cost investors $800 million.
As for the impact on house prices, Treasury tentatively said, "Without this tax change we would have forecast an increase in house prices of 34% over the [four-year] forecast period. Due to the removal of deductibility, we revised our forecast to around 14%."
It's worth noting that while Treasury, at the May Budget, forecast annual house price growth dropping right off to 0.9% by June next year, annual house price growth is still coming in well into the double digits.
'Moderate' disinvestment expected
Treasury said the change would see demand for investment property by highly-leveraged investors "drop dramatically".
Its modelling suggests the amount a highly-leveraged investor (with equity of less than 30%) would be willing to pay for a property would be 10% to 15% below prevailing market prices.
Because a relatively significant number of investors are highly leveraged, Treasury believed there would a reasonable amount of divestment or hesitancy by these investors to buy more property.
Treasury noted that in the year to February 2020, 36% of new investors had a loan-to-value ratio of 70% or more (had deposits of less than 30%). Meanwhile 41% of investors had interest-only mortgages.
According to Inland Revenue, 213,000 taxpayers claimed $3.5 billion of interest deductions against residential property last year.
"Only a proportion of those will be highly geared, and we do not have data on them, but we do know that 36% of those taxpayers made a rental loss in 2019," Treasury said.
"This implies that there would be at least a moderate level of disinvestment - even a change in the low tens of thousands could represent a significant increase in property transactions (there were around 150,000 in 2020) and therefore put downward pressure on price growth over the next few years."
Opportunity for cashed-up investors
Treasury went on to say: "We expect some increase in demand from owner-occupiers, which will increase the rate of home ownership. However, we expect the bigger impact will be a lift in demand from unleveraged (or low leverage) property investors."
Treasury also believed the new top income tax rate of 39% for income over $180,000 could increase demand by cash investors at the margins.
"The 39% rate may diminish the after-tax returns on offer for investments that yield predominantly income. In comparison, residential property investment yields mainly tax-free capital gain if held for more than 10 years, and will be offering better returns due to the absence of leveraged investors from the market," Treasury said.
"However, this effect is likely to be relatively small given there are opportunities to structure property investment through entities that pay lower tax rates (e.g. portfolio investment entities, companies and trusts)."
Impact on rents limited, but will vary across the country
Treasury believed there was little scope for investors to pass the cost of higher tax bills onto tenants because New Zealand has a "moderately uncompetitive" urban land market.
Rents are set by a tenant's ability to pay. So, a change in households' cashflow positions is likely to be the largest driver of rents, rather than changes in interest rates and taxes.
Treasury noted landlords haven't, for example, cut rents as interest rates have declined over the past decade.
Accordingly, Treasury believed the tax change would lower house prices, rather than boost rents, in parts of the country (like the cities) where land markets are constrained and uncompetitive.
"In parts of New Zealand where land markets are less constrained and more competitive, then there is more scope for rents to rise over time," it said.
"Rents are also more likely to rise in locations where rental properties and owner-occupied properties are poor substitutes, such as near universities."