The number of homes for sale has more than doubled year-on-year, with the national average asking price declining by $87k from its peak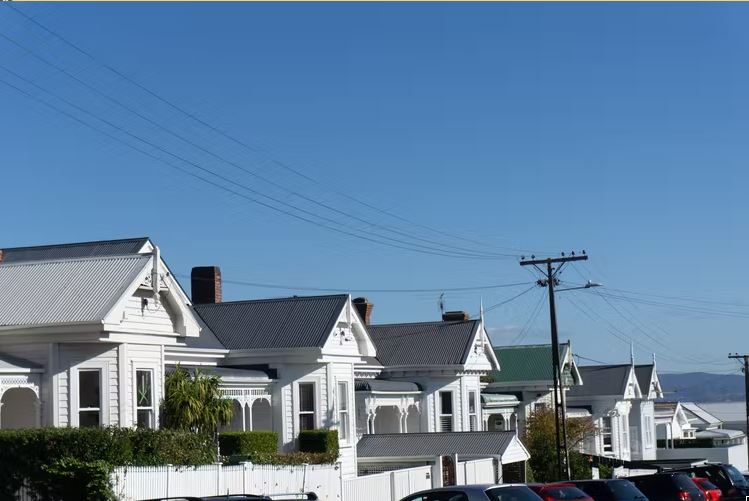 Buyers are now fully in control of the housing market as the number of homes available for sale doubles compared to a year ago, asking prices continue to tumble and the number of new listings remains above pre-pandemic levels, according to property website realestate.co.nz.
"The market has started to shift," realestate.co.nz spokesperson Vanessa Williams said.
"We've seen a record number of consents form councils to build new homes and buyers' FOMO (fear of missing out) decreasing.
"The scales have tipped.
"Buyers now have the edge," she said.
At the end of July realestate.co.nz had 26,358 residential properties available for sale, more than double (+108%) the number it had available at the end of July last year.
The meant the number of properties available for sale was at its highest level for the time of year since 2015.
But in spite of the the higher level of stock that is available for sale, new listings remain at average levels.
In July realestate.co.nz received 7470 new residential listings, down from 7870 in July last year but still above pre-pandemic levels in July 2019 when 7295 new listings were received.
Inevitably there has been downward pressure on asking prices, with the national average asking price of properties listed for sale on realestate.co.nz declining from its January 2022 peak of $994,885 to $907,411 in July, down by $87,474 (-8.8%).
The Auckland the average asking price has declined from its January 2022 peak of $1,279,330 to $1,127,236 in July, a decline of $152,094 (-11.9%).
Average asking prices in all regions have fallen from the peaks set late last year or early this year and two regions, Bay of Plenty and Wellington, have been knocked out of the million dollar-plus club, where they previously had average asking prices above $1 million, but are now well below that.
In the Bay of Plenty the average asking price peaked at $1,019,763 in February 2022. By July they had declined to $938,770. That's down by $80,993 (-7.9%). In Wellington the average asking price has dropped from its January 2022 peak of $1,013,206 to $927,395 in July. That's down by $85,811 (-8.5%). 
The comment stream on this story is now closed.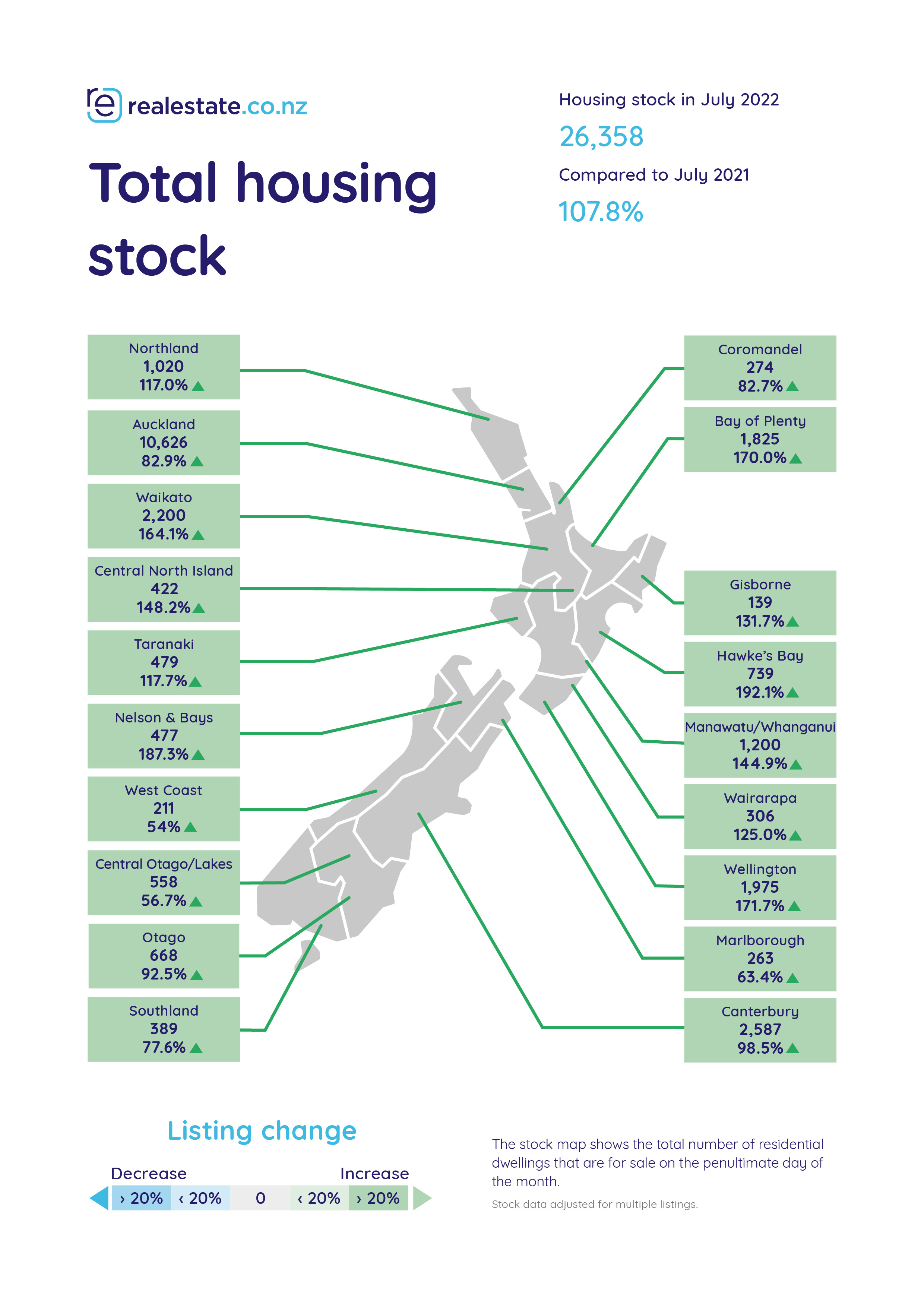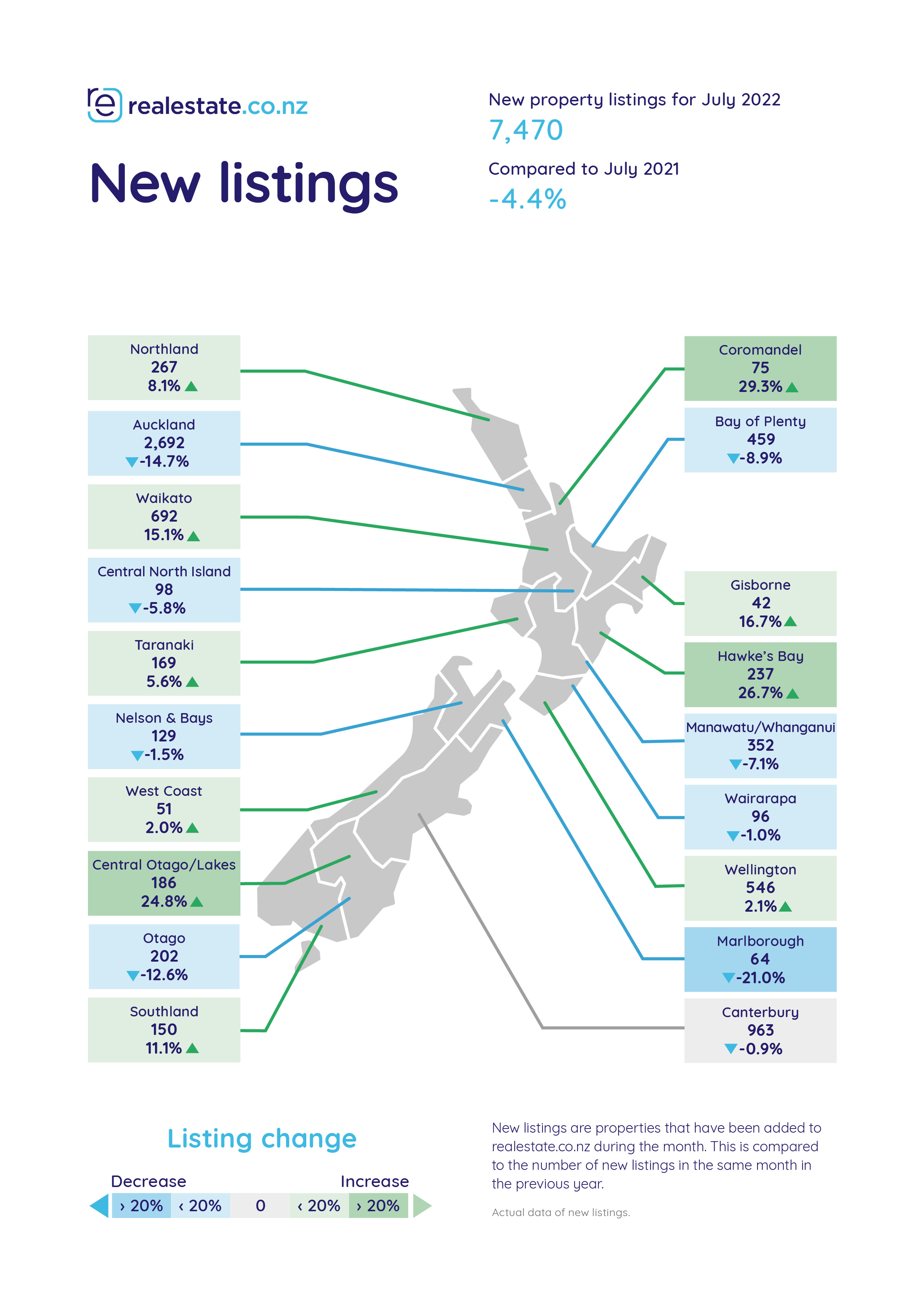 You can have articles like this delivered directly to your inbox via our free Property Newsletter. We send it out 3-5 times a week with all of our property-related news, including auction results, interest rate movements and market commentary and analysis. To start receiving them, register here (it's free) and when approved you can select any of our free email newsletters.