BNZ-REINZ residential market survey refutes suggestions of large-scale offshore buying of New Zealand homes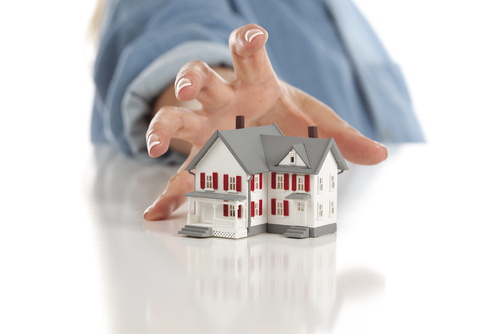 The anecdotal suggestions that large numbers of overseas-based buyers are snapping up New Zealand homes have been substantially refuted by evidence collected in the BNZ-REINZ monthly residential market survey.
It seems that as few as 4% of the house sales nationally may be to overseas-based buyers not intending to live here. In fact just 9% of sales reported in the survey were to people currently offshore.
The latest survey as a whole paints a picture of continued strength and upward momentum in the housing market. This is consistent with the latest sales figures reported by REINZ.
For the first time this month the survey asked detailed questions of real estate agents on where buyers of houses were from and whether they intended to live in New Zealand.
BNZ chief economist Tony Alexander says that principally in Auckland, anecdotes have been flying thick and fast regarding Chinese buyers "snapping up" properties. "The evidence does not support these anecdotes," he says.
"In Auckland an estimated 11 % of sales are to people offshore. Only 19% of those buyers are from China. Forty two percent of those buyers say they plan shifting to New Zealand.
"Therefore we can state that at most 1.2% of dwelling sales in Auckland are to buyers from China not planning to shift to New Zealand and all up just 2.1% of dwell ling sales in Auckland are to people living in China."
To put those percentages against actual Auckland sales figures in February, this would suggest that possibly only around 29 of the houses sold would have been to Chinese nationals not intending to live here.
Alexander says that amongst other nationalities, 2.1% of Auckland sales were to people living in the UK and 1.7% to people living in Australia.
On a national basis, Alexander says that the monthly survey of 10,000 agents revealed that only 9% of all sales were to people from offshore.
"When we allow for at least 40% of these buyers indicating to agents that they intend shifting to New Zealand, we are left with a result that only between 4% and 5.6% of all NZ dwelling sales are to people not intending to live here."
Alexander poses the question of whether it can be concluded that the "divergence of surveyed reality from the hypothesised situation" tells us something about Kiwi attitudes specifically toward buyers from China.
"After all, the furore over Chinese buying of the Crafar farms revealed biased attitudes toward Chinese purchases of farmland that do not exist toward purchasers from other countries," he says.
In Auckland, the survey showed that the biggest number of offshore buyers (19%) did come from China, but Britain was only just behind, with 18%.
In the previous survey, conducted in February, the BNZ had asked agents for their opinion as to where buyers came from, while in the latest survey for March the agents were asked to provide actual figures.
The results from the previous survey had shown that agents thought 45% of offshore buyers in Auckland had come from China, which obviously was markedly different to the actual results.
"Reality has proved substantially different from the dinner table suppositions," Alexander says.
On a nationwide basis the largest source of offshore buyers is the UK with 18%, followed by China (15%) and Australia (14%).
In general terms the latest survey showed continued strength in the housing market. A strong net 54% of agents reported that prices were rising.
A net 27% of agents reported more people going through Open Homes. "This measure moves around a bit but it remains strong overall, suggesting many people looking at properties," Alexander says.
Increasing numbers of people are looking for houses as an investment, the survey shows. A record net 37% of agents reported that more investors were looking to buy houses.
The survey also showed fewer people backing out on house sales after agreeing to buy. A record net 43% of agents reported more written sales going through to being unconditional.
A net 26% of agents thought auction clearance rates were rising.
The interest from first home buyers seems to have dropped a little however, with the figure down to a net 39% of agents reporting seeing more first home buyers in the market.
"This is a key driving force behind the real estate upturn because agents report that 24% of their sales are to people purchasing a property for the first time," Alexander says.
The survey shows this is still a sellers market, with a net 20% of the agents reporting that buyers were more motivated to strike a deal than sellers.