Financial Markets Authority cautions on Auckland housing 'bubble', advises people to hold some assets that aren't in real estate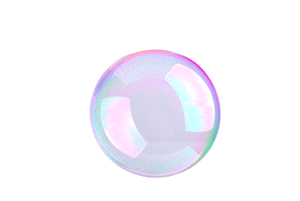 By Gareth Vaughan
There is an Auckland residential property bubble, we're well into it, and it needs to be acknowledged with regulators zeroing in on what can be done about it, the Financial Markets Authority's head of strategic intelligence, Adam Hunt, says.
Hunt told interest.co.nz people ought to make sure that if the worst case scenario did unfold, they wouldn't be "completely wiped out" financially.
"I think we just have to acknowledge it (the property bubble) and then work out how we can safely manage it," Hunt said. "We don't want it to burst. Ideally you want it to gently peter out, if I can put it like that."
"There is an Auckland property bubble and we're well into it."
The latest Real Estate Institute of New Zealand figures show the Auckland median house price reached a record high of NZ$562,000 in March, up 13.5% year-on-year. At 3,359, sales volumes in March this year were 18% higher than in March 2012, and 40% up on February 2013. Reserve Bank Deputy Governor Grant Spencer recently hinted the central bank may look at raising interest rates if the housing market continues to rise sharply.
And on Monday Prime Minister John Key said the Government was now doing all it could to help the Reserve Bank avoid having to put up the Official Cash Rate in response to Auckland house price inflation.
Balance your risks
There were a number of implications stemming from the bubble for a conduct regulator like the FMA, said Hunt. Firstly, he was keen that people get the right advice, and that they balance risks in their portfolio of assets, with the latter his major concern.
"I personally see that as the biggest problem. We tend to think that real estate can never collapse and it might, it might not. As long as you spread your risk a little bit and you have some non-real estate assets to bail you out in case something goes wrong, then that's probably a good position to be in," said Hunt.
"So we need to make sure that type of advice is getting into the market."
An additional concern was the retirement economy, with a significant proportion of people who, over the next 20 or 30 years, are likely to be relying on selling their houses, or downsizing, and living off some of that income.
"There's an important step you go through when you shift from that phase in your life where you're saving to that phase in your life where you're spending, you're drawing down on those savings. And you need to think in a different way about the assets that you hold," said Hunt.
"All I'm really talking about is doing a bit of reading. Sitting down one day, getting some advice is always a good idea, and thinking 'how can I reposition my asset base, how can I make sure if the worst did happen, I'm not going to be completely wiped out,' if I can put it that way."
Hunt said he had lived in England in the early 1990s, during a time when house prices there fell by 30%. A lot of his friends who had just bought their first home became "trapped" in negative equity.
"And I thought that was a tragedy. That has some significant knock on implications for the whole economy. People can't move house and get better jobs, there's all sorts of things like that. So this is a big issue. We need to acknowledge it and zero in on what we can do about it today," added Hunt.
FMA keen for the Reserve Bank to have a 'more selective' toolbox
FMA staff talk with their counterparts at the likes of the Reserve Bank and Treasury, and although there was no silver bullet, they were all looking for "gentle levers" to reduce the risk. They wanted to avoid harming the rest of the economy through "radical action." The FMA had made a submission on the Reserve Bank's consultation paper on so-called macro-prudential tools.
The four macro-prudential tools the Reserve Bank is consulting on are;
the counter cyclical capital buffer, effectively banks holding more capital during credit booms;
adjustments to the minimum core funding ratio, altering the amount of retail funds and longer-term wholesale funding banks have to hold;
sectoral capital requirements, or increasing bank capital in response to sector-specific risks;
restrictions on high loan-to-value (LVR) ratio residential mortgage lending.
 See all our stories on the macro-prudential tools here.
The Reserve Bank is also consulting on increasing the amount of capital the country's big four banks - ANZ, ASB, BNZ and Westpac - must set aside to cover potential losses from high LVR home loans. See our story on this here.
For his part Hunt said the FMA was "very supportive" of the Reserve Bank having a more selective tool box.
"I think we're seeing this globally, there's a trend internationally towards using a finer tool set, if you like. Interest rates can be a very blunt instrument," said Hunt.
"I think  it's worth keeping in mind that the property bubble is almost entirely Auckland-based. We're not seeing that type of growth in the regions and that means that your very broad tools aren't going to work as well because you can end up hurting people who haven't really got a problem."
'We're very supportive of the new tools they're talking about adopting. We think it's very useful for them to be able to target risk in a much more localised fashion," Hunt added.
This article was first published in our email for paid subscribers. See here for more details and to subscribe.