NZ Bankers' Association says if the RBNZ must use its LVR restriction tool banks need until 2014 to prepare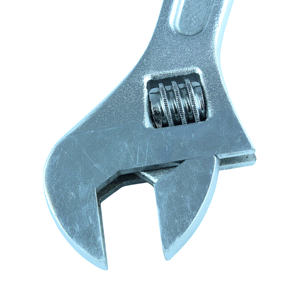 By Gareth Vaughan
If the Reserve Bank insists on developing a tool that could be used to restrict bank lending to house buyers with little equity, its policy framework should be as simple as possible, and banks ought to be given until 2014 to prepare, the New Zealand Bankers' Association (NZBA) argues.
The comments come in NZBA's submission responding to the Reserve Bank's consultation paper on its proposed framework for temporary restrictions on high loan-to-value (LVR) residential mortgage lending.
The submission, signed by NZBA CEO Kirk Hope, reiterates concerns about the use of LVRs to cool housing markets. An NZBA submission to an earlier Reserve Bank consultation paper  argued the use of so-called macro-prudential tools, such as LVR restrictions, to dampen a credit boom or bubble would ultimately see borrowers paying their banks higher loan rates.
"As previously submitted, deploying the LVR tool may not curb asset price growth or provide greater stability as intended," the NZBA says. "Furthermore, as the Reserve Bank has noted there may be unintended consequences as a result of implementing this policy."
If the tool must be developed, the NZBA says it's essential that; "The regime is as simple to implement and workable as possible, and the industry is given adequate time to implement the necessary changes."
"In our view, the condition should not be put in place until early 2014 at the earliest, to give banks sufficient time to prepare. While all banks will prioritise this work, the potential complexity, and the corresponding need to obtain input from a large number of people within the banks, limits the pace at which the changes required to support a speed-limit could be implemented," the NZBA says.
The Reserve Bank recently estimated around 30% of banks' new mortgage lending was coming through high LVR loans, up from about 23% in October 2011. It says bank data it has received on loss rates by LVR category suggests higher LVR loans are subject to more systemic risk. In a speech last week Reserve Bank Deputy Governor Grant Spencer said of the four macro-prudential tools now available to the central bank, the LVR instrument "is the one with the best scope to dampen the current strong demand for housing, as well as reducing the risk to bank balance sheets."
Submissions on the Reserve Bank's consultation paper were due in by Wednesday. The Reserve Bank has said policy detail should be finalised by mid-July, with the Reserve Bank then introducing new LVR data collection during the second-half of the year.
Ultimately, the Reserve Bank has said LVR restrictions might be imposed, on a temporary basis, with a notice period for banks as short as two weeks.
'Complex and costly'
The NZBA maintains implementing the Reserve Bank's proposals is likely to be complex and costly due to the systems and business process changes required of banks.
"If the regime is further complicated, for example if there are a number of exemptions and reporting requirements involved in the solution or if definitions are unclear or changed during the implementation or post implementation stages, changes required will be even more challenging to implement."
The Government is reportedly pushing for homes valued under $500,000 to be excluded from any LVR restriction rules to help make it easier for first time home buyers to enter the housing market.
Asked for specific detail on costs and complexity, an NZBA spokesman told interest.co.nz the bank lobby group had not yet been provided with estimates from its members. He expected to get indicative numbers over the next few days. In terms of complexity, he said compliance would essentially require banks to develop a "live lens over their whole portfolio", and also to have systems that allow them to make changes to lending behaviour at a branch level on short notice. 
The NZBA says it's "essential" that steps be taken to ensure the tool is practically workable.
"For example, existing pre-approvals should be excluded from any calculation of new lending. Significant volumes of pre-approvals are held for up to six months by most banks. This creates a risk for banks that they will inadvertently breach the policy as they will not be able to control when borrowing is confirmed and drawdown occurs. NZBA suggests that transitional provisions be included in the regime to alleviate this concern," the NZBA says.
The Reserve Bank has said it may make some changes to definitions of "loan amount" and "value amount" as well as setting new rules on what constitutes a 'credit event." It says these changes should be finalised by the middle of July, and are likely to apply to the definitions used for LVR data purposes. The NZBA argues all this ought to be finalised "well in advance" of any LVR restriction implementation date.
This article was first published in our email for paid subscribers. See here for more details and to subscribe.