Nick Smith denies continuing house price rises are inevitable; points to new Government initiatives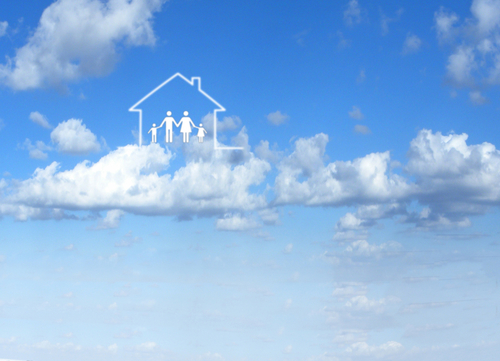 Housing Minister Nick Smith is adamant that house prices will not just keep on rising and he's promising another initiative for first home buyers soon.
Latest Quotable Value (QV) figures for August showed that house price rises were continuing to accelerate - with Auckland's prices up 13.1% in the past 12 months. And QV said they were going to keep rising.
QV research director Jonno Ingerson said on Radio New Zealand that if you look back at the last three property cycles, "values will get to the point where they are increasing 20% maybe 30% year-on-year".
"At the moment they maybe halfway there and property values are likely to continue increasing at least until the end of next year," he said.
But Smith, also on RNZ, responded: "I don't accept that and that's why the Government's got such a huge programme of work going on in all fronts of the housing affordability equation. Many of those initiatives are to take action between now and Christmas."
'Looking in the mirror'
QV, Smith said, was "very much looking in the mirror" and basing its view of what would happen on what has occurred previously.
"What that does not take into account is the huge range of changes that are taking place, for instance the important LVR changes coming into effect on the first of October."
A great deal of activity has been taking place to address the housing market recently.
The Reserve Bank announced new "speed limits" on high loan to value lending from October 1, while new legislation passed by Parliament last week will enact the proposed Auckland Housing Accord that would fast-track housing development, with 39,000 new houses targeted to be built in the next three years. The accord still needs to be approved by the Auckland Council this week.
Help for first-timers
The Government had wanted the RBNZ to exempt first home buyers from the LVR changes, but after failing to persuade the central bank to do so, launched a $64 million initiative over the next four years to assist first-timers.
The programme included making it easier for first home buyers to access their KiwiSaver funds for house deposits and changes to the Welcome Home housing loans scheme, involving 2500 first home buyers a year.
"I will also be announcing some other new initiatives to be of support to Welcome Home owners in coming weeks," Smith said. 
Crucially, the Welcome Home scheme is exempt from the new LVR moves - so any further measures to beef up this scheme will operate outside of the scope of the LVR changes.
Talking about what was driving the current housing market, Smith said "the information" was that figures were "pretty consistent" and there was "no marked change" in the proportion of people buying to invest versus those buying to occupy houses.
Foreigners blamed
"We've had this prospect that somehow this increase in house prices is all driven by foreigners, which is a bit of a propensity whenever something is going a bit tough, whether it be jobs or whether it be house prices, to blame foreigners.
"I don't think there is any evidence of that."
Smith said therefore that the Government had "action taking place across all of those areas of house cost from land, from infrastructure, materials, productivity work – as well as trying to get those compliance costs down".
The 39,000 target
The target of building 39,000 homes in Auckland over the next three years under the housing accord has been greeted with widespread scepticism, given that Auckland managed to build over 10,000 houses a year only briefly during the early 2000s boom, has produced not much more than 4000 a year in recent times, and has a 20-year running average of about 7400 houses a year. 
An additional problem at the moment is the vast amount of resources being sucked up by the Christchurch rebuild.
But Smith's confident the economy is growing strongly and it can support the ramping up of building activity.
"I feel quite bullish and confident about the capacity of the economy – particularly that building sector – to really get rolling over the next 12 months."