Westpac economists change tack and now say the housing market will dampen in the short term due to higher interest rates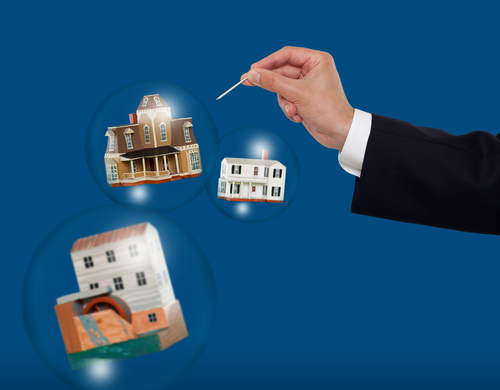 Westpac economists have gone into reverse and are now forecasting cooler housing market conditions from about November onwards.
The bank's economists have for a long time said that house prices would continue to rise as long as interest rates remained low - but conditions would cool once rates started moving up.
However, it is a surprise that Westpac's economists have changed their mind now amid a heated house market that's showing no real signs of slowing.
But chief economist Dominick Stephens, writing in the bank's latest "Home Truths" publication, said the decision of the Westpac economists to change their views on the housing market in the short term has been prompted by interest rates rising earlier than anticipated.
Ongoing price inflation
"Home Truths has consistently argued the case for ongoing house price inflation, at least in the near term, on the basis of low mortgage rates," Stephens said.
"Equally, Home Truths has consistently warned that eventually interest rates would rise, and when they did, the housing market would cool. The moment of rising interest rates has been reached, earlier than anticipated."
The comments from Stephens come after latest REINZ monthly figures have shown that house price inflation is surging, while the latest BNZ-REINZ Residential Market Survey, shows that estate agents are still contemplating higher prices.
Stephens said that over the past month, fixed mortgage rates have risen very sharply.
Wind out of the sails
"Fixed mortgage rates are now sufficiently high that they could take some of the wind to come out of the market's sails, although rates are not yet high enough to presage an actual reduction in house prices as in 2008," he said.
On top of this an "additional dynamic" was the Reserve Bank's recently invoked Loan-to-Value Ratio (LVR) mortgage lending restrictions to take effect on October 1.
Stephens said these would "crimp the ability" of first home buyers to participate in the market.
"As we've mentioned previously, these [LVR] restrictions can be expected to slow the housing market over a period of three to six months.
Changing tack
"Higher interest rates and the LVR restrictions have prompted Home Truths to change tack – we now anticipate a gradual cool-off in the housing market."
Stephens predicted the "first symptoms" of a slowdown would be a small reduction in turnover, a lengthening of the average time to sell, and an increase in the number of properties available on the market.
"We'd expect those symptoms to emerge around November this year. A couple of months after that, we would expect weaker price action to emerge," he said.
"The nationwide average rate of house price inflation is currently running around 9% per annum.
Beginning of a drop
"That figure might start dropping towards the mid single-digits over the course of many months."
He stressed that Westpac economists were "not calling for a reduction in house prices at this stage, or a wholesale capitulation of the market".
"We are not suggesting that the last word in the house price cycle of the 2010s has been uttered. But we do think there is reason to prepare for a period in which the market is not quite so hot, starting around November this year."