Growth of fixed-term mortgages by value keeps rising, reaching 58.6% of total in December as RBNZ holds off OCR increase until at least March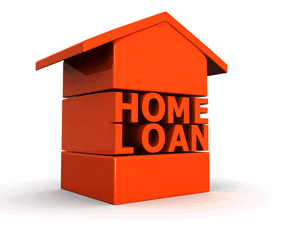 Reserve Bank Governor Graeme Wheeler's decision to hold off lifting the Official Cash Rate until at least March 13 is likely to dilute the impact of increases, at least a bit, when they do come.
The latest Reserve Bank figures show another decent rise in the value of mortgages shifting from floating rates to fixed-term rates. As of December a total of 58.6% of home loans by value were fixed with 41.3% floating. The balance was unallocated.
Month-on-month the value of fixed home loans was up from 57.4% in November, with floating loans down from 42.5%. The month-on-month increase in fixed loans was $2.6 billion, or 2.4%, to $111.424 billion, with floating loans down $2.1 billion, or 2.6%, to $78.502 billion.
The year-on-year change is even more stark. The value of fixed-term home loans increased by $28.7 billion, or 35%, in the 12 months to December 2013. At the same time the value of floating rate loans dropped $18.2 billion, or 18.8%.
When Wheeler does ultimately lift the OCR the increase is expected to feed promptly through to floating home loan rates. So with no hike at last week's OCR review, and the next review not until March 13, the six week delay is likely to see the trend of borrowers switching to fixed-term mortgages from floating, or variable, rate ones continuing, which means fewer people will be immediately impacted if the OCR does go up.
However Wheeler and his Reserve Bank underlings will be encouraged by the fact a major chunk of fixed mortgages are fixed for less than a year. A total of $61.5 billion, or 55.2%, of fixed mortgages by value are fixed for less than one year. That means if the OCR has been increased before those borrowers' loans come up for renewal, they're likely to face increased interest rates.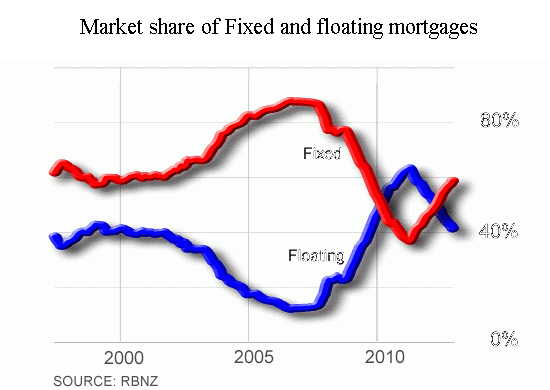 This article was first published in our email for paying subscribers. See here for more details and to subscribe.