Barfoot & Thompson reports March sales slightly down on year ago figures; median price surges $32k to $652k; market still distorted by fewer low-end sales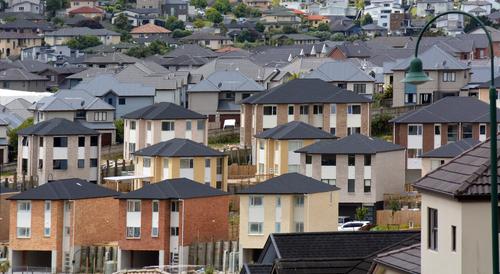 Auckland's largest real estate firm is reporting a record median price for house sold in March - though the figures still appear to be skewed by fewer low-priced properties being sold.
Barfoot & Thompson said today that for March the median price hit $652,000, up by some $32,000 in just a month and beating the previous high of $629,000 in December. The latest median price is up some 13.4% on the figure at the same time a year ago, though it is worth noting that the February median of just $620,000 was actually up 17.9% on the comparable figure 12 months earlier.
The average price also hit a new high water mark in March 2014 of $725,728.
However, the numbers of lower priced properties sold were still at much lower levels than a year ago - a trend that has been apparent since the Reserve Bank introduced 'speed limits' on high loan-to-value lending in October. This has meant that a lot of, particularly first-time buyers who would have been in the market for lower priced houses, have withdrawn. And this is skewing the overall average and median figures.
B&T sold 1392 houses in March, which is down from 1430 last March - though that had been the best March for a number of years.
A big perceived problem causing a squeeze on house prices in particularly Auckland has been a shortage of listings.
B&T had 1705 new listings in March, which was well up on the 1476 new listings in the same month a year ago, and  is the highest for a March since 2008. According to ASB estimates the latest month's figures were up 7.9% on a seasonally-adjusted basis.
Yet despite that, the firm's month-end available listings dipped to 3570, from 3674 in February and the number of available listings is fewer than the 3721 available as at the end of March 2013 - when there were already serious concerns about a shortage of listings.
However, the month-end figure does represent an improvement on the lowest recently recorded figure for B&T, which was 2837 as of July last year.
Latest Realestate.co.nz figures have suggested that the critical shortage of properties for sale in Auckland may be easing, slightly.
ASB economist Daniel Smith said the B&T March figures suggested that, while activity partially rebounded over the month, sales remained well below the level seen before the RBNZ's LVR restrictions came into effect.
He did say, however, that sales of properties below $750,000 did lift by nearly 9% from February "but are still around 20% below the level seen before the restrictions came into effect (according to our own seasonally-adjusted estimates). Despite the partial rebound in activity, the restrictions are clearly still being felt".
Smith said if the apparent lift in the number of homes coming on to the market was sustained, supply pressures may ease a little over 2014.
"But even in relation to the lower level of sales, total inventory remains very low. Strong inwards migration will only exacerbate the structural shortage of housing in Auckland."
Smith said housing market pressures had "clearly eased" in the six months since the RBNZ's LVR restrictions came into effect.
"Price growth in Auckland seems to have peaked in Q3 2013. We expect house price inflation to continue to slow over the next year or two as higher interest rates take hold and, eventually, greater construction activity adds to supply. But a lack of supply means prices will still be rising."