RBNZ delays plan to require banks to hold more capital for mortgages to rental property investors with more than five properties to first half of 2015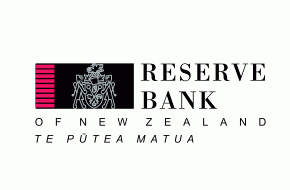 By Bernard Hickey
The Reserve Bank has again delayed plans to require banks to hold more capital to back mortgages to rental property investors with more than five properties.
A bank spokesman told Interest.co.nz the rule that was due to kick in from next month would now be delayed until the first half of 2015 while the regulator held further talks with bankers.
The bank initially proposed in September 2013 that banks would have to classify mortgages for property investors with more than four properties as commercial loans from July 2014. This would have forced banks to put aside more capital to back the loans, which the banks said would be difficult to implement and potentially drive up interest costs for rental property investors.
In December it made various changes to the plan, including changing the threshold for tougher capital requirements to five properties from four. See David Hargreaves' article on those changes here.
The plan was launched in tandem with the bank's high Loan to Value Ratio (LVR) speed limit, which critics have said favoured equity-rich rental property investors at the expense of first home buyers.
On June 13 the Reserve Bank released its summary of submissions on the changes to bank regulations and announced the sections relating to the classification of rental property loans would be delayed until December this year.
Banks and others argued the rules were impractical given many investors had loans with several banks and were linked to a variety of legal vehicles, which would be difficult to track or collate information. One bank estimated it would take it 18 months to develop the internal modelling to calculate the capital requirements for such loans under the Reserve Bank's approach of allowing banks to use internal models for risk weighting of assets.
Here's what the bank said in June:
The Reserve Bank understands the technical difficulties banks have in implementing the rule and proposes to delay the introduction of the clarified requirement to allow for more time to consider the issues that have been raised and to fine-tune the nature of the requirement. That said, some of the timelines proposed by respondents, such as delaying the implementation by up to 18 months, are unduly lengthy. It has therefore been decided to postpone the implementation of the capital treatment of customers who own and let out multiple properties, i.e. property investors, until December 2014.
The Reserve Bank held a workshop with bankers to discuss the proposals in October.
In response to a question from Interest.co.nz, a Reserve Bank spokesman said on Monday: "Proposed changes to banks' asset class treatment for mortgage loans to residential property investors that was scheduled for December 2014 is now delayed until the first half of 2015."
"The extension to the timeframe is necessary to work through some technical aspects with industry and may include a further round of consultation," he said.