Bank CEO suggests many Auckland residential property investors will be able to side step incoming RBNZ 30% deposit rule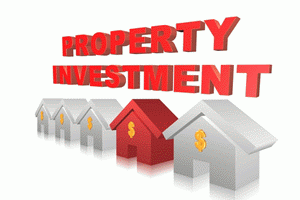 The Reserve Bank could be over estimating the impact its move to make Auckland residential property investors borrowing from banks have deposits of at least 30% will have, says the Co-operative Bank's CEO Bruce McLachlan.
Earlier this month the Reserve Bank announced from October 1 new residential property investors in the Auckland Council area using bank loans must have a deposit of at least 30% in a move to try and help cool Auckland's red hot housing market.
Bernard Hodgetts, head of the Reserve Bank's macro financial department, told interest.co.nz about 50% of investor activity that involves borrowing from the banking system takes place at loan-to-value ratios (LVRs) of greater than 70%. Of this, Hodgetts said, most is concentrated at LVRs of between 70% and 80%. The Reserve Bank says this data comes from its surveys of bank lending, gathered under its prudential regulatory powers, that's not publicly available.
"I think the Reserve Bank have over estimated the impact of their initiative because the current weighting of investor LVRs is heavily in the 70-80% band," said McLachlan who is a former Westpac NZ executive where he was acting CEO for nine months during 2008/09.
"I think it sits there because that's where investors choose it to be rather than where it has to be. So through their use of their security they've got in other assets, I think they (investors) will quite easily still do what they want to do and borrow what they need at a 69% LVR as opposed to a 75% LVR."
"I just don't think it's going to suddenly remove a huge amount of demand from the market," McLachlan, who says the Co-operative Bank is "underweight" in property investor loans, added.
"A lot of people choose to structure it that way because they like to have the debt against their investment properties so then they can claim that as a tax deduction. I think they (the Reserve Bank) might have slightly over estimated the impact of their initiative on the investors directly."
McLachlan does, however, support the moves by both the Reserve Bank and government to try and cool the Auckland housing market, noting "clearly the capital gains were unsustainable."
"I think the combined efforts of all the initiatives are probably going to check the market upfront. So I think you'll see people back off a little bit initially while they wait and see what the impact of that is," said McLachlan.
"One of the challenges for the Reserve Bank though is you've got the interest rate effect at the moment. Generally mortgage rates have been in decline for the last three or four months and that's certainly sparked more activity in the broader market."
On top of this cuts to the Official Cash Rate are now expected, he added.
In terms of the government initiatives, Prime Minister John Key announced a range of measures this month to crack down on property speculators who sell houses within two years, with foreign buyers having to register with the IRD and have a New Zealand bank account. This month's Budget also included $52 million for a new "capital contingency fund" to help facilitate the development of up to 500 hectares of state land in Auckland.