Ernst and Young and Chapman Tripp pick out the loopholes and unintended consequences in new law to collect foreign buyer and investor data; suggest all buyers submit data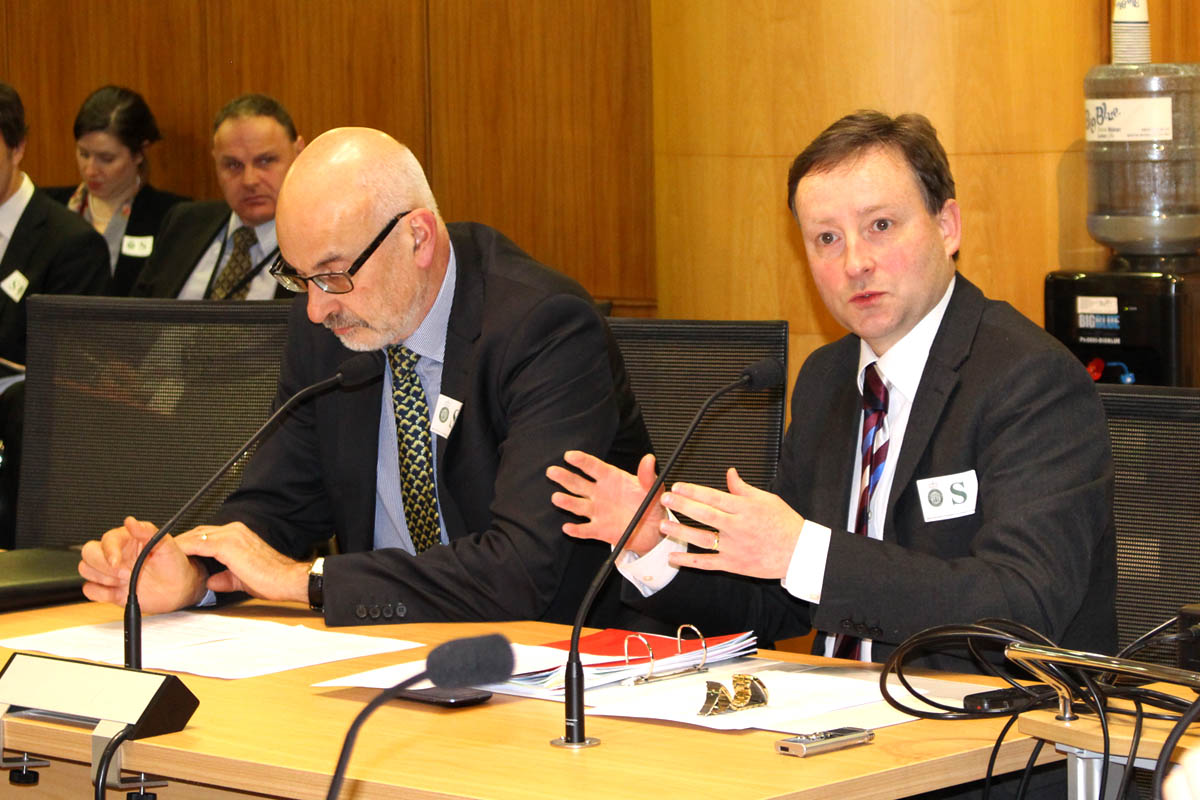 By Lynn Grieveson
Tax law experts have picked out the potential loopholes and unintended consequences of rushed legislation to force rental property investors and foreign buyers to declare their IRD numbers and residency status.
Everyone buying and selling property, including New Zealanders buying or selling the family home, may be required to provide their IRD numbers if the government follows up on the first submissions on its proposed new legislation on offshore property purchases.
Parliament's Finance and Expenditure select committee on Wednesday heard submissions on the Taxation (Land Information and Offshore Persons Information) Bill, which was drafted in the weeks before the Budget in response to growing political pressure over the possible impact of foreign investors on the Auckland housing market.
Ernst and Young executive director David Snell told the committee there were "likely to be some problems for taxpayers buying and selling property other than non-residents. There could be some issues for conveyancers, for banks and even Inland Revenue itself with the way the Bill has been drafted."
He said there was "a degree of confusion, potentially, around the definition of 'offshore person' which we see as appearing to be a mixture of taxation, immigration and investment concepts" and he warned that the requirement that anyone with an IRD number also have a bank account "could cause some collateral and unexpected damage to overseas persons with only a fleeting association with New Zealand," including people here on secondment or oil rig workers who "don't even touch land here."
EY's solution to that was for the Bill to take a "bolder approach", Snell said.
"Why have the offshore persons definition at all? Instead have all parties to purchases and sales of properties provide their IRD numbers. We think it would be much easier to provide a known number rather than make potentially complex judgements in a specialist area around tax residence and around the compliance or not with an offshore persons definition," he said.
"We also thought: if you are currently subject to tax overseas then just provide your overseas tax information number (your equivalent of an IRD number) as a matter of course. That would give a stronger information base, a clearer signal for taxpayers," he said.
"Similarly, as a potential simplification, why have the main home exemption? A main home can be quite a complicated, tricky concept that we may move onto and we thought it would be easier to just provide the information and be done with it."
Chapman Tripp Tax Partner David Patterson, also appearing before the select committee, agreed with Labour's Clayton Cosgrove that it wouldn't be an "earth-shattering imposition" to require everyone to provide an IRD number when buying or selling property, but said he believed the government would be reluctant to do it for political reasons.
"I presume it's been left out that way because we don't want to be getting into the bastion of real kiwis' homes," Patterson said.
"Presumably that's a political reason that people have decided that that's not a good thing, that we don't want to be causing aggravation to the normal punters."
National MP Andrew Bayly said "80 to 90%" of property transactions in New Zealand were people buying or selling their own home and "what we don't want to do is place an unnecessary burden on Kiwis buying and selling their own home."
Patterson said that, from a tax compliance perspective, there was "no real need" to remove the proposed exemptions for main homes from the legislation.
"The universe of people out there who are selling their main home who should be paying tax, is probably de minimis and you've got an exemption in there if they are doing it two times within two years then they fall out of the exemption," Patterson said.
He said that, from a statistical perspective, it could result in a "small deception of overstating foreign investment" because people who had bought a main home here and intended to live in it - but who were still a tax resident in another country - would be counted as a non-resident.
Catch 22? Can't get bank a/c without IRD, but can't buy without IRD or bank a/c
But Patterson agreed with EY that the requirement for foreign investors to get a New Zealand IRD bank account and IRD number could be logistically difficult to comply with.
"We've made enquiries with our banking lawyers who have suggested that, although the minimum legal requirement aren't that they have an IRD number in order to open a bank account, that many banks do operate that practice. And so there is that catch-22 situation. What we don't want to happen ... is that each of them are sitting there saying we are not going to act until you've got the other piece of information."
Chapman Tripp's solution was that Inland Revenue issue temporary numbers to non-residents needing to open bank accounts. Snell pointed to other areas of the legislation needing work. He said the exception to the "main home exemption" that applies if you have purchased and sold your main home twice within two years "could be a particular source of confusion."
He said if the offshore persons definition was retained, it needed clarification over the situation for people flying into the country and flying out and more work was required around co-ownership situations, family trusts and the situation around Australians with no Visa requirements.