PM says Govt doing everything it can on Auckland prices as average value hits $918,153; says buyers can find houses under $400,000 on TradeMe; says Auckland lot like Vancouver and Sydney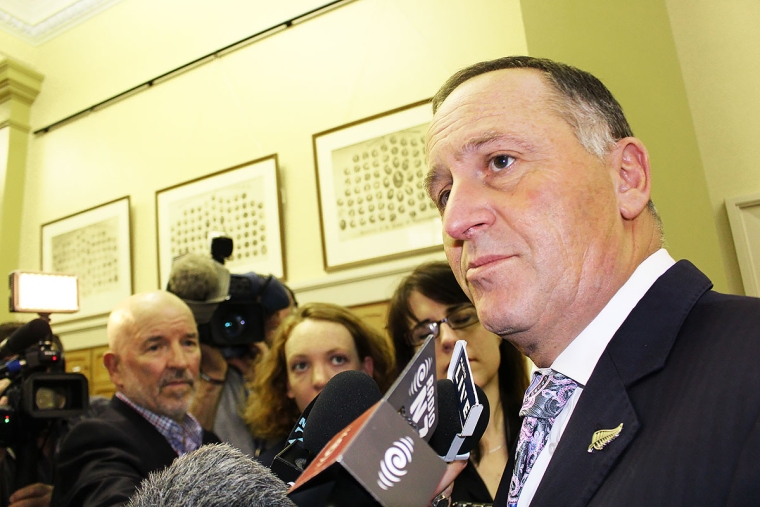 By Bernard Hickey
Prime Minister John Key has downplayed news that Auckland's average house value rose to NZ$918,153 in October, saying the Government was doing as much as it could on boosting housing supply and that home buyers could still find houses for less than NZ$400,000 in Auckland.
Key denied the Government's measures to address house price inflation in Auckland were not working and said there had been recent indications that the market was cooling, although it had yet to show up in the data.
"There is an unprecedented level of construction and consenting now taking place in Auckland and actually a range of views about what's actually ultimately happening to Auckland house prices," Key told reporters after QV reported Auckland house values rose 24.4% in the year to October. See Greg Ninness' report on QV's figures here.
"You've seen in recent times a couple of banks come out and say they think things are cooling, but it is a complicated position and it is not unique solely to Auckland," Key said.
"You've got quite a lot of anecdotal feedback starting come from the banks and others that demand is definitely cooling," he said.
"Around the world we see this sort of pressure on places that are very desirable to live," he said.
"When we first became the government, actually house prices weren't really going up very much. Why? Because we had a recession and global financial crisis and people felt a bit vulnerable. In recent times they have felt a lot more secure about where New Zealand's going and in particular where Auckland's going. We've had migration helping that, and a number of other things. I think, as you saw in Christchurch, in the end when you get on top of supply issues they do resolve the issues. But, as I said, it's not unique. London has these issues, Vancouver -- Sydney."
Key said it was too early to rule in or rule out other options, including British-style limits on loan to income multiples.
"I think it's the time to say 'we've put in a place a lot of measures; a great many of those I think are actually making a difference, but if there are other suggestions, the government's always been open minded," Key said.
Asked if NZ$918,000 was too high, he said: "Well clearly it's a lot but, there's a big range and you can go on TradeMe and look at homes under $400,000 in Auckland and there are some."
"But the government acknowledges we need to do more and we are going everything we can, from fast tracking consenting to the release of a huge amount of land. The history shows you that supply and demand ultimately work. What's clear is that there has been a lot of pent up demand for a lot of different reasons."
English warns on prices, interest rates'
Finance Minister Bill English said house prices in Auckland had been going up too fast, "and prices that go up that fast will eventually stop, and everywhere they go down."
"We are doing pretty much everything we can. The next steps are to crank up our own supply into the market because we've got a lot of land and houses in Auckland that can be redeveloped and will be," he said.
"There seems to be some anecdotal evidence that some of the measures coming in now, growing supply, might slow it down, but we won't know for four or five months yet I wouldn't think," he said.
"You have to remember that interest rates are quite low - lowest for 50 years - and that has been encouraging home buyers, but they need to remember that interest rates can go up so they need to be careful about too much debt."