Westpac sees red flags for the economy in high and rising household debt levels on the back of low interest rates and high house prices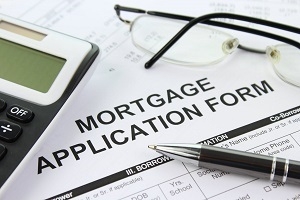 Westpac has warned New Zealand's household debt is rising at a faster pace than other developed countries and this could put a brake on long term growth.
A Westpac Institutional Bank IQ Report on household debt prepared by Westpac senior economist Satish Ranchhod said a build up of household debt was one of the key issues confronting the New Zealand economy. Ranchhod made a similar point as recently as April, and Westpac's chief economist Dominick Stephens also rang alarm bells last month.
In his latest report Ranchhod said total household debt was equivalent to 163% of annual household disposable income, with much of the recent growth in lending secured against housing.
"A key contributor to this trend has been historically low interest rates," the report said.
"Low interest rates have provided a powerful boost to asset prices, particularly for housing."
And house prices had been boosted further because housing supply had not kept pace with population growth, particularly in Auckland.
"And as has historically been the case, strength in the housing market has seen some home owners spending some of the windfall they perceive when the value of their home rises, while aspiring buyers must borrow more.
"The net effect is an increase in both borrowing and spending," it said.
That did not mean the economy was about to topple over, because low interest rates meant households' debt servicing costs remained modest 
"Nevertheless, the build up in household debt still raises important concerns for the longer term economic outlook," the report said.
That was because rising household debt couldn't boost growth indefinitely, because households would eventually need to repay their debt, which mean more of their income would go towards debt servicing at some stage.
And higher debt levels also made the economy more vulnerable to unfavourable changes in economic or financial conditions.
"In this respect, there are some red flags on the economic horizon," the report said.
Maximum interest-only lending terms reduced
Separately, Westpac has announced it's reducing interest only lending terms from 15 years to a maximum of five years as investors continue to dominate the housing market.
"Reserve Bank figures released late last month show more than 40% of new mortgages by value are interest only and in Auckland 47% of the lending in May was to investors," the bank said in a press release.
The reduced term for interest-only home loans is to provide customers with a check point at the end of the interest-only period to assess if they are still comfortable with, and able to meet their obligations, the release quotes Simon Power, the general manager of Westpac's consumer bank and wealth, saying.
"With the way market conditions are we see this as a prudent and timely move. The last thing we want is for customers to overstretch and get into difficulty while interest rates are at historic lows," Power said. "This gives the customer the opportunity to reassess their needs and financial situation."
You can receive all of our property articles automatically by subscribing to our free email Property Newsletter. This will deliver all of our property-related articles, including auction results and interest rate updates, directly to your in-box 3-5 times a week. We don't share your details with third parties and you can unsubscribe at any time. To subscribe just click on this link, scroll down to "Property email newsletter"and enter your email address.