Westpac economist sees the rising indebtedness of Kiwis potentially leading to a 'stark' pull-back in spending and downside risks for economic activity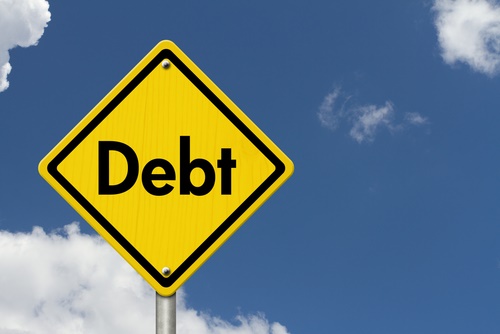 By David Hargreaves
The surge in borrowing that's seen levels of household indebtedness rise to record levels could ultimately produce a "drag on economic growth" as the debt is repaid, according to Westpac senior economist Satish Ranchhod.
And in a paper titled "Household debt levels now higher than before the financial crisis" Ranchhod adds that any future increases in interest rates "could challenge the strength of house prices that debt has been secured against", and the ability of households to service debt.
Reserve Bank figures tracking key household financial statistics show that the ratio of household liabilitiies to disposable income has blown out to 162%. Separate RBNZ credit figures show total household borrowing rising at an annual rate of about 7.6%.
The sharp rise in borrowing is being fuelled by the current super-low interest rates, with the Official Cash Rate at a record low of 2.25% and the RBNZ under some pressure to drop this even further in the face of low inflation and a high and rising New Zealand dollar.
Westpac's Ranchhod says that some pick-up in debt levels in response to low interest rates isn't necessarily a problem.
"In fact, with low interest rates encouraging borrowing, this indicates that one of the key channels that monetary policy uses to influence the economy is operating as expected."
He points out that in addition, although households' debt burdens have been increasing, low interest rates mean that the proportion of households' incomes spent on debt servicing has actually remained low. And it's likely that debt servicing costs will drop further over the next few months as recent interest rate reductions pass through to the rates faced by households.
Those same RBNZ household financial statistics figures show that household debt servicing as a percentage of disposable income dropped - despite the rising debt - during the course of last year and was running at 9.1% as of December. This compares with a peak of 14.2% at the end of the last housing boom in 2008.  
Ranchhod says that an additional notable feature of the increase in debt levels in recent years is that much of it has been secured against housing assets, including investment housing.
"Looking at households' debt levels compared to their assets, there has been a stark improvement in recent years. In fact, debt-to-asset ratios are currently at their lowest levels since 2007."
Ranchhod says that the debt-funded increases in household spending and strengthening in the housing market are helping to offset some of the weakness in other parts of the economy, particularly the dairying sector.
"Furthermore, with the OCR likely to drop further during the current cycle and to remain low for some time, continued increases in debt levels are likely."
But that's where the cautionary note comes in; Ranchhod says increases in debt can't generate increases in growth indefinitely.
"Households will eventually need to repay debt, and larger increases in debt now will require larger reductions in spending in future years. This will be a drag on growth over the coming years.
"In addition, when interest rates do eventually increase, debt servicing costs will rise. And given the strong increases in household debt, the resulting pull back in household spending could be stark."
A further concern, Ranchhod says is the role that low interest rates have played in boosting both households' debt levels and their wealth.
Much of the "apparent" improvement in household debt-to-asset positions seen in recent years has been because low interest rates have boosted house prices, "flattering households' financial positions". At the same time, low interest rates have encouraged borrowers to take on additional debt.
"Over the life of a housing loan borrowing rates could rise. And in the past there have been substantial increases. If this occurs, it could have a dramatic impact on both asset prices and debt servicing costs, creating significant downside risks for economic activity."
Ranchhod says the following may occur:
• If interest rates increase, many borrowers will find their debt servicing requirements ratcheting up, and for highly indebted borrowers such increases could be marked. In some cases, debt could even become unserviceable.

• Simultaneously, higher interest rates would make housing assets look a lot less attractive. This would put downward pressure on prices, and could see debt-to-asset positions deteriorating, just as they did during the financial crisis. In such circumstances, many borrowers would find their borrowing ability curtailed, while debt servicing requirements result in their disposable incomes being squeezed – a combination of conditions that would drag spending levels down.

• Adding to such concerns is that many highly indebted borrowers have used funds to purchase investment properties. High house prices have left rental yields at a low level. And if interest rates increase, these yields may not be sufficient to meet debt servicing requirements
Even in the absence of interest rate increases, Ranchhod says higher debt levels mean the economy is more vulnerable to unfavourable developments in economic or financial conditions. This is because households have less of a buffer from changes in economic conditions.
"With this in mind, it's important to remember that GDP growth is set to slow in latter part of the decade. If this also results in a softening in the labour market, more highly indebted households could find themselves struggling to repay debts."
For the RBNZ, the combination of low inflation and increasing household indebtedness in the economy will require a "delicate balancing act between its monetary policy and macroprudential aims".
"These two sets of policies are interconnected, but at times their goals can conflict with each other. And this is one of those times," Ranchhod says.
In terms of monetary policy, the RBNZ is bound to keep the OCR at low levels due to the weakness in inflation.
"However, this will inevitably lead to higher asset prices and debt levels, which adds to the risk for financial stability over the coming years. Consequently, we're unlikely to see any easing in macroprudential settings anytime soon. In fact, there is a risk that we could see some tightening in macroprudential settings over the coming years, which would make the task of raising inflation back to 2% on a sustained basis more challenging."