The number of new homes being consented nationally rose 35% in June compared with a year ago; Auckland had consents for 921 units compared with 704 in June 2015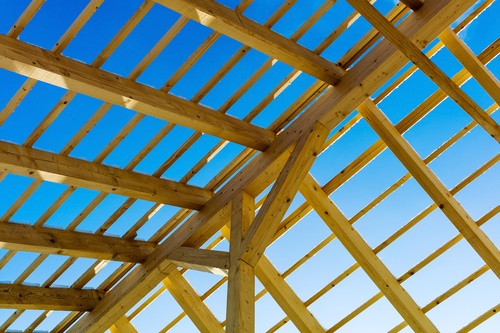 New dwelling consents surged in June after appearing to stall somewhat in recent months.
There were 2752 new dwellings consented nationally in June, which was up 35% from the same month a year ago, according to Statistics New Zealand.
In shortage-plagued Auckland there were 921 new units consented in the latest month compared with 704 in the same month a year ago.
For the 12 months to June there were 9651 units consented for Auckland. The surge in the latest month will come as a relief in many quarters.
In recent months the trend has shown the rate of growth in Auckland slowing. In the 2015 calendar year there were 9251 dwelling consents, which was sharply higher than the 7632 approved in 2014, but in recent months the annualised figures have been rising only slowly above the 9000 mark and well short of the projected 12,000 for this calendar year. 
However, ASB senior economist Jane Turner said building consents nationally had "bounced back with conviction in June".
"After relatively subdued growth over the first half of the year (particularly in Auckland), the number of consents surged in June to be 40% above year-ago levels.
"The increase was broad based across the regions with the exception of Canterbury, which continues to gradually wind down from earthquake rebuild peaks.
"In Auckland, increased consent issuance for townhouses and apartments led the charge highlighting Auckland's housing shortage needs to be addressed with higher density solutions.
"The proposed Unitary Plan could add further to building demand of this type, although any lift in activity will be gradual given capacity constraints already emerging in the building industry. Non-residential building consents also lifted strongly, an encouraging development after signs that the trend in commercial building demand may be slowing," Turner said.  
The latest National Construction Pipeline Report issued by the Ministry of Business, Innovation and Employment made the prediction of just shy of 12,000 consents for new dwellings in Auckland this calendar year, rising to over 13,000 in the next few years.
However, the Independent Hearings Panel, which made its Auckland Unitary Plan recommendations this week, put the current housing shortage in Auckland at 40,000 units and said 131,000 new dwellings - so, well over 18,000 a year - were needed in the next seven years to make up both the shortfall and to provide for expected growth.
In releasing the MBIE construction pipeline report earlier this week, Building and Housing Minister Nick Smith said the growth in residential activity in Auckland was particularly encouraging as it forecasts that next year more homes will be built in Auckland than ever before.
"Residential construction has been growing at more than 20% a year in Auckland for the past five years and is projected to reach an all-time high of 13,332 homes in 2017, and to stay at those record levels until 2022. This equates to 34,500 homes in Auckland being built during this term of Parliament and another 39,831 in the next term. The scale of this growth is unprecedented and equates to Auckland growing by the equivalent of Whangarei every three years," Smith said.
Commenting today on the new Stats NZ figures, Smith said he was particularly encouraged by the "strong new home consents for Auckland" in June.
"The rate of house build when we came to Government was 10 per working day; the latest figures equate to 46 per working day. We are getting close to the required levels of between 50 and 60 needed to address Auckland's long-term housing shortage.
"The strength of growth in new home construction outside of Auckland is also very encouraging and shows the building boom has spread to centres such as Whangarei, Tauranga, Hamilton and Queenstown, as well as most regions.
"This pace of growth in building activity does put pressure on the skills and resources in the construction sector. We are working hard to ensure we deliver quality as well as quantity. I have recently announced changes in building regulations and have officials working on further improvements to ensure we maintain a high standard of construction work through this boom," Smith said
Stats NZ said more than 29,000 new homes gained building consent nationally in the year to June 2016, up 16% from the previous June year.
"The annual total of 29,097 is the highest for a June year since 2004, when it was more than 33,000," business indicators manager Clara Eatherley said.
"Auckland and surrounding regions were the main contributors to this growth. Canterbury's total decreased over the year, but remains at a historically high level."
The 9651 homes consented in Auckland in the latest June year was up 16% on the 2015 year.
The value of non-residential building consents rose 15% to reach $6.1 billion in the June 2016 year. Auckland was the largest driver of this increase, followed by Canterbury.
In June 2016, the number of new homes consented rose 16% (seasonally adjusted) from May, driven by consents for apartments in Auckland and retirement village units in Lower Hutt.
The actual value of building work consented in June 2016 was $1.8 billion.
For June 2016 compared with June 2015 residential work was up $249 million (30%) to $1.1 billion, while non-residential work was up $285 million (63%) to $739 million.  
The total of 2752 new homes were consented in June 2016 included 1863 new stand-alone houses, with the balance spread between apartments, retirement units, flats, and townhouses.
Non-residential consents also had strong increases, reaching a new high of $739 million in the month, and boosted by a $180 million consent for the new Acute Services Building at Christchurch Hospital.