Will the housing market have a massive hangover or a soft landing next year? ANZ and Westpac economists give their views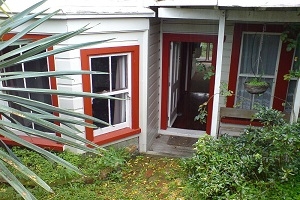 Westpac and ANZ have both released their final overviews of the housing market for the year, with ANZ comparing it to someone out on the town at midnight, who has to decide whether to keep boozing and risk a massive hangover, or take a more sensible approach and head home to bed.
"It's midnight at the bar. We've had a good time. Do we go home or stay out until 4am?" ANZ's economists say in their Property Focus newsletter.
"History says the NZ economy (housing market) market stays out and binges.
"The end result is an economic hangover as a bust follows boom."
However ANZ also noted that the likelihood of a bust was lessened by the fact that housing supply was still not keeping up with migration-driven demand.
"The housing market has slowed as the combination of extended valuations, movement in interest rates off lows, prudential policy changes (LVR restrictions) and tighter credit availability act as head winds," the newsletter said.
"But questions will surround how long the moderation will last given the fundamental shortage of dwellings across the market, which continues to get more pronounced with the impetus from surging migration."
'A more subdued outlook'
In a Home Truths newsletter, Westpac economist Michael Gordon said the bank's economists had "a more subdued outlook" for the housing market next year after two years of double digit house price growth, and expected it to fall back to around 5% in 2017.
He said the latest round of LVR restrictions introduced by the Reserve Bank had clearly had an impact on the number of homes being sold, but it was less clear if they had cooled prices.
"We would expect lending restrictions to limit the number of potential house buyers but to have little impact on the maximum that bidders are prepared to pay," he said.
"The latter is driven by factors such as rental yields, borrowing costs and the tax treatment of investment property - none of which are affected by the LVR restrictions."
Rises in mortgage interest rates could potentially have a bigger impact on prices, he said.
"Over the past couple of years, mortgage interest rates have been steadily declining on the back of cuts to the OCR.
"This has steadily underpinned the price that investors are willing to pay for properties.
"While we expect the OCR to remain unchanged over 2017, we suspect that longer term interest rates will face further upward pressure over the coming year.
"That will mark a clear break from what the housing market has experienced over the past couple of years and it's the key reason why we're forecasting a more subdued pace of house price growth next year.
"In our view, higher mortgage rates will have a more meaningful, and sustained impact on house prices than lending restrictions alone ever could," he said.