Critical independent report prepared for Treasury that the Government tried to keep from the public says Government 'lacks an overal plan' in terms of land development and housing in Auckland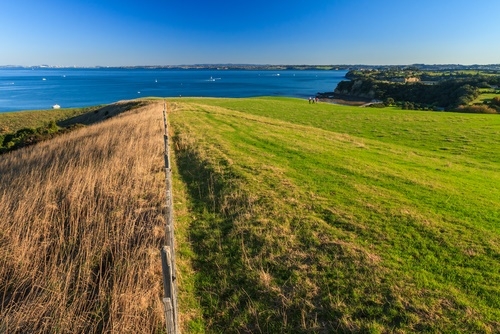 By David Hargreaves
An independent report prepared for Treasury that the Government tried to keep secret says the Government lacks "an overall plan" in terms of land development and housing in Auckland.
The report, by consultants Leonie Freeman and Michael Mills was completed in late 2015, specifically looking at the implementation of the Government's social housing reforms.
Among several concerns it noted about the reform programme, the report said that there were fragmented approaches to land development in Auckland.
"Currently Treasury, MSD, MBIE and HNZC are all involved in a variety of initiatives that aim to bring under-utilised land into residential development with the objectives of increasing overall housing supply, of which proportions will be earmarked for affordable and social housing," the report says.
"Lacking is an overall plan to coordinate and align strategies across agencies and to provide needed clarity and certainty to commercial and other stakeholders to enable them to effectively participate."
RNZ reported that last September, then-Minister of Social Housing Paula Bennett refused to release the report to RNZ.
She had said to do so would "prejudice the quality of information received" and "the wider public interest of effective government would not be served".
RNZ obtained the report only after an appeal to the Ombudsman under the Official Information Act and it is now on the MSD website.
Labour's Housing spokesperson Phil Twyford said of the Government: "You would expect better organisation at a school bake sale.
"This report shows gross incompetence from National is at the heart of the housing crisis. No leadership. No plan. No wonder they tried to hide it from the public.
"It's there in black and white: no overall plan, no coordination, targets plucked out of thin air, no-one in charge."
Some of the many criticisms in the report in terms of the Government's programme included:
Weak programme-level leadership with no single person or agency with clear accountability,
inadequate programme governance,
insufficient though improving programme management practices,
a fragmented delivery model,
the need for enhanced programme-level relationship and management communications,
the programme is under-weight in some important areas of expertise,
some areas are under-resourced,
there are inadequate programme level frameworks,
real time monitoring and evaluation needs to be implemented.
Among many recommendations, the report said the Government needed to agree to develop a 10 year plan for Auckland land development for both Housing New Zealand and Crown land "with a focus on how to create momentum in housing supply, balancing core financial, risk and social outcomes as a matter of urgency".
The report also recommended a Crown development/divestment agency to lead future residential development and HNZC divestments, with this to be operational next year.
On the Ministry of Social Development's website, a letter from MSD's deputy chief executive of social housing Scott Gallacher accompanies the published report.
He says MSD has been "very appreciative" of the independent review.
Since the review was carried out "a significant amount of work" has been undertaken by all of the relevant agencies to address many of the recommendations, he says.
"MSD has acknowledged the reviews observations and recommendations and has significantly refocused it's activities to ensure that it and all relevant agencies are working to strengthen the outcomes for those who need safe, secure and stable housing in our communities today."