Labour slams new Government housing affordability measure as 'ham-fisted'; calls on Nick Smith to reissue it with 'accurate numbers' on true state of housing affordability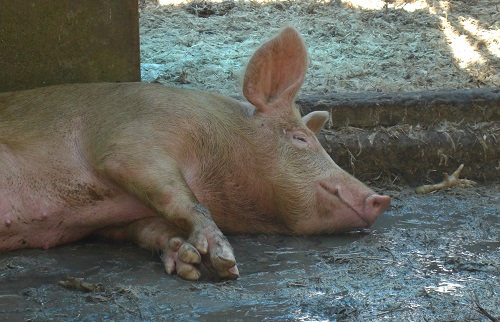 By David Hargreaves
The Labour Party's slamming the new Government Housing Affordability Measure (HAM) and says former Housing Minister and current Building and Construction Minister Nick Smith "has made a pig's ear out of housing, once again".
"Five years in the making, and HAM is another Nick Smith stuff-up. The interest rate used is wrong, the data is two years out of date, and the model entirely ignores the need to save for a deposit. Nick Smith was told that HAM was wrong; he released it anyway to try to score a political point. That has backfired spectacularly," Labour's Housing Spokesperson Phil Twyford said.
"Nick Smith needs to urgently re-issue HAM with accurate numbers on the true state of housing affordability."
RNZ reported on Monday that HAM's producer, the Ministry of Business, Innovation and Employment (MBIE), ignored advice from the Reserve Bank, making houses appear more affordable than they are.
HAM, which took five years to develop and apparently had a troubled and delayed birth, was released last month, with MBIE saying it was the end result of a "robust" process. The initial report assessed housing affordability between March 2003 to June 2015.
But according to RBNZ emails to MBIE, and seen by RNZ, the Reserve Bank warned it should be using a higher mortgage lending rate in its calculations. The Reserve Bank said it was discontinuing its effective mortgage rate series, which MBIE was using in the measure, and "this probably wasn't the best measure to be using anyway". RBNZ has introduced several new sets of statistics recently including this one on new residential mortgage interest rates.
Interest.co.nz made a rough comparison of the figures, comparing the 'effective' mortgage interest rate on existing mortgages with that on new mortgages, and this shows that the mortgage costs taken into the HAM calculations could be about one whole percentage point light - which is considerable.
Twyford said a measure of home affordability that assumes home buyers get a 100% 30-year mortgage at a rate well below what any first home buyer can get "is completely out of touch with reality".
"National's decision to knowingly release a flawed Housing Affordability Measure that underestimates the cost of housing is the latest evidence of their housing crisis denial."