Property Council of New Zealand calls on the new Government to work alongside local Councils and the property sector to together address the issues that have created the current development bottleneck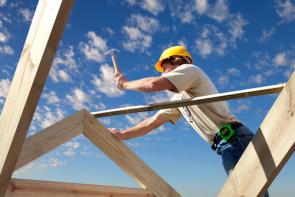 Our cities are facing 'systemic roadblocks' to urban development that need fixing, the Property Council of New Zealand says - and it is calling on the new Government to work alongside local councils and the property sector to address solutions.
"If the incoming Government does not address three key factors blocking effective development of our cities, the country's current growing housing crisis will be the least of our issues," Property Council chief executive Connal Townsend says.
He identifies the three issues as:
Currently our planning system is ineffective and those within it are working at cross-purposes;
Councils are struggling with outdated funding tools which has led to ongoing underinvestment in public infrastructure, and
The construction industry is facing rising input costs, poor procurement practices and skills shortages.
"All those factors together mean that getting development projects to completion is expensive, difficult and increasingly lengthy," Townsend says.
"The result is we're not building enough homes, schools, transport and social spaces in our cities to cater for those who need them.
"We're seeing that manifesting in rising housing unaffordability in our main centres that will increasingly spread to the regions, we're seeing Councils struggling to fund vital public infrastructure because the current system of charging residents via rates or developers via levies just isn't keeping up with the need for new infrastructure.
"And we're seeing decisions that affect the liveability of our future cities being made by Councils and government departments with often opposing desired outcomes resulting in lengthy tugs of war within the system.
"Every year the effects on those living and working in our cities are getting a little worse."
The Property Council has made 10 recommendations, in a manifesto it recently published, to address the issues and calls on the incoming government to take their part in addressing the growing problem.
"There's been a lot of tinkering over the years – new legislation tacked on, new working groups and organisations. All it's done is add to the complexity and lack of coordination. If we want modern, well-functioning cities with safe and attractive places to live, work and socialise in the future, then we need to make some changes right now," Townsend says.
"We're asking the new government to work alongside local Councils and the property sector to together address the issues that have created the current development bottleneck which will allow the property sector get on with the job of designing and building the 21st century cities that New Zealanders expect and deserve."
This is the Property Council's 10-point plan:
Replace one-size fits all district planning system with a flexible, dynamic system that enables home and infrastructure affordability and is an effective response to growth and a changing future.
Integrate the urban planning system to ensure alignment with economic development, environmental protection and infrastructure investment by making the Resource Management, Building, Land Transport Management and Local Government Acts work together rather than at cross-purposes.
Replace traditional funding mechanisms such as rates with a suite of funding tools that can be used on their own or combined to reignite investment in public infrastructure.
Review the commercial property tax system to ensure alignment with other capital-intensive sectors. 
Amend the overseas investment screening regime to level the playing field for investment in commercial property so funding is available for quality buildings in New Zealand cities.
Simplify the building consent process so that it focuses on risk rather than detailed box ticking so building better buildings (and upgrading existing ones) is more efficient and affordable.
Improve construction industry productivity by building quality housing at scale near job hubs and multi-modal transport connections to increase liveability and affordability of cities.
Champion the role of technology and use of alternative products and innovative building construction methods.
Liberalise the approved building products regime, especially for quality international products from reputable businesses and countries.
Support upskilling and education within the construction industry to address lack of skilled labour and ensure employees are equipped with the skills they need into the future.