Greg Ninness takes a look at the concept of the RBNZ having a debt-to-income ratio tool and the Government banning foreign house buyers and says bring them both on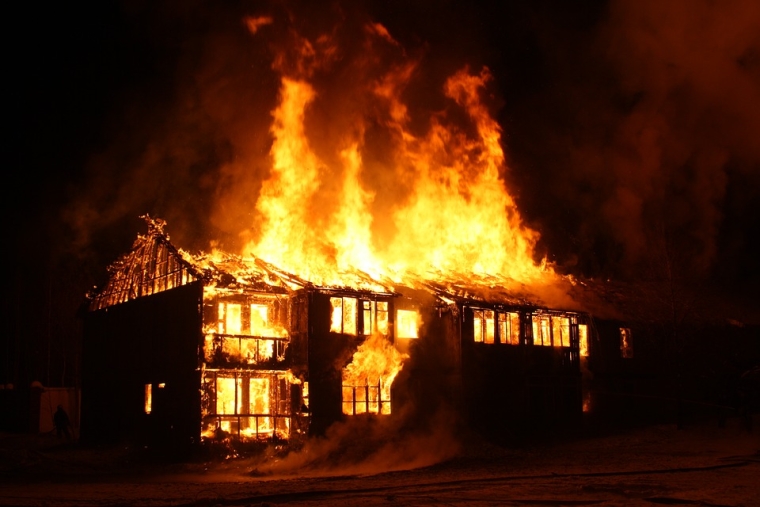 By Greg Ninness
The residential property market is in the throes of major change as the Government grapples with ways to address problems such as a shortage of supply and affordability issues that accumulated over the last six years.
Those problems, and the measures the Government is proposing to tackle them, continue to attract plenty of scrutiny, most recently from within the lofty towers of the International Monetary Fund (IMF).
In a nutshell, the IMF said it liked the idea of the Reserve Bank being able to set debt-to-income ratio (DTI) limits for new mortgage lending by banks, but wasn't so keen on the plans the Government already has in train to restrict purchases of existing residential properties by overseas buyers.
The Reserve Bank has already said it wants to have the ability to introduce DTIs but the Government is not keen, so the IMF's support for the idea was probably a welcome development for the Reserve Bank.
One of the principal functions of the Reserve Bank is to protect the integrity of our banking system, particularly if there was an economic shock that resulted in a sharp downturn in the housing market.
Housing makes up 58% of total bank lending in this country so if there was an economic shock which caused a surge of mortgage defaults, this could have serious implications for the health of the banking system and the broader economy.
Irrational exuberance is a phrase that's often been used to describe consumer behaviour during housing market booms, as buyers pay ever higher prices for properties in the expectation that prices will keep going up and they will reap ever increasing capital gains.
But the phrase could apply equally as well to the banks that provide the mortgages to fund those purchases, driven by the extraordinary profits that can be made from loans which now typically run for 30 years.
One of the ways the Reserve Bank tries to rein in this irrational exuberance, or conversely to stimulate lending, is by tweaking interest rates.
But the usefulness of this tool is limited, because if New Zealand interest rates get too far out of sync with those in other countries, it can impact things such as the exchange rate which in turn can affect imports and exports, capital flows and the amount of interest our government has to pay on its overseas debt.
Another more recent tool in the Reserve Bank's arsenal is loan-to-valuation ratio (LVRs) limits, which restrict lending to a proportion of a property's value.
These are useful if there is a decline in property values and a bank has to force a sale when a borrower defaults on a loan.
Having an LVR of say 80% of a property's value means the bank is less likely to suffer a loss, or will suffer a reduced loss, in such an event.
The borrower of course is not so lucky.
But LVRs are like an ambulance at the bottom of a cliff.
They only prove their worth after a default has happened.
DTIs on the other hand are like a fence at the top of a cliff.
They are designed to make a default less likely if a borrower strikes financial difficulties.
Some people assume that if DTIs were introduced they would automatically have a negative impact on first home buyers, but that's not necessarily the case.
Firstly you can't assume that if the Reserve Bank was able to introduce DTIs that it would immediately do so.
That might happen at a later date when it was deemed more necessary.
And the addition of a new tool such as DTIs would give it more flexibility in how it regulates mortgage lending.
So introducing DTIs might allow it to ease up on interest rates or LVRs.
The tools the Reserve Bank uses to protect our banking sector from irrational exuberance are broad and blunt.
Anything that improves its flexibility in managing that process has got to be a good thing.
Like most things in life, it's good to have choices, even for the Reserve Bank.
While the IMF supported the Reserve Bank's call to introduce DTIs, it was no surprise that it opposed the Government's plan to restrict housing sales to overseas buyers.
You would expect the IMF to champion the free flow of goods, people and capital around the world, and to oppose things which restricted that.
But strictly adhering to ideology can bring unwelcome consequences as well as benefits.
In this country those unwelcome consequences include creating a housing sector with major structural imbalances which may take a decade or more to repair.
Of course overseas property investors weren't solely to blame for setting our housing market alight.
Low interest rates, high levels of net inward migration and a sluggish construction sector had already fired it up when the great outflow of Chinese money started sloshing into property markets around the world.
The Chinese money just added petrol to the flames.
But the New Zealand market was so small and the amount of money flowing out of China was so great that our market was easily overwhelmed.
Although that outflow of capital from China was only one of the factors which caused the New Zealand property market to overheat, its contribution to that process should not be underestimated.
Consider this.
We still have interest rates that are at near record lows, net inward immigration is still running at near record highs and the construction industry is still struggling to lift its output sufficiently.
Yet over the last 18 months the residential property market has rapidly cooled.
While prices remain uncomfortably high, the frenzied buying of two years ago has gone.
Yet the only thing that has changed is that the flood of money coming into the market from investors in China has slowed to a trickle, not because of anything that has been done in this country, but because the Chinese government has staunched the outflow of capital from that country because of the risks it posed to its own economy.
That's has given us some breathing space.
It would be wise to introduce restrictions on foreign buyers now, because the Chinese money tap could be turned on again at some stage.
And as we have found to our dismay over the last few years, once the local housing market starts being driven by overseas money and gets seriously out of kilter with the needs of its local population, it's a problem that's extremely difficult to fix.
So the Government should stick to its guns on restricting overseas investors buying residential property here.
Sorry about that IMF.
You can receive all of our property articles automatically by subscribing to our free email Property Newsletter. This will deliver all of our property-related articles, including auction results and interest rate updates, directly to your in-box 3-5 times a week. We don't share your details with third parties and you can unsubscribe at any time. To subscribe just click on this link, scroll down to "Property email newsletter" and enter your email address.