Property developer, former BNZ employee, and suspended lawyer found guilty of partaking in $54m mortgage fraud scheme involving 110 Auckland and Hamilton properties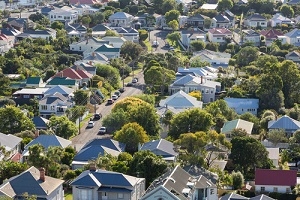 A property developer, former banker and suspended lawyer have been found guilty of partaking in a $54 million mortgage fraud operation involving 110 properties in Auckland and Hamilton.
Property developer Kang Xu, also known as Yan (Jenny) Zhang, suspended lawyer Gang (Richard) Chen and former BNZ employee Zongliang (Charly) Jiang have been convicted for playing different roles in a scheme designed to obtain cheaper home loans for commercial property development.
Xu and Chen worked together to submit false documents related to mortgage applications. They passed them on to Jiang, who processed them in return for kickbacks.
The trio essentially tricked the banks into thinking they were applying for home loans, when the loans were actually used by the company LV Park to develop commercial property. The aim was to secure home loans with lower interest rates than business loans.
The ruling follows a three-month High Court trial brought forward by the Serious Fraud Office.
A fifth individual - a former ANZ employee Peter Cheng - was allegedly involved in the scheme, but fled the country in 2015 before he was arrested.
Xu's husband, Kang (Thomas) Huang, was the mastermind behind the scheme. He pleaded guilty to his part in it, and was sentenced on February 9 to four years and seven months in prison.
The judge in his ruling explains: "The fraudulent scheme involved a large number of properties owned by entities associated with LV Park being transferred into the names of various relatives, friends or employees of Mr Huang and Ms Xu, including all four of their elderly parents.
"Indeed, in some cases the transferees were entirely fictitious people, created for the sole purpose of the fraudulent scheme."
Of the 57 fraudulent loans that were secured, around half were written by BNZ and half by ANZ. One was also written by a bank that has name suppression. 
While Jiang received $260,303 in kickbacks, the SFO alleges Cheng received $258,000.
SFO director, Julie Read, says: "These crimes, which relied on a high level of calculation and collaboration, undermine lenders' confidence in borrowers in the mortgage market.
"The banks were misled in a number of respects including the financial position of the purported borrowers and the level of associated risk."
During the trial, the defence essentially argued they didn't know they were caught up in anything illegal. 
Xu's lawyer said she played a "subservient" role in the business, and that "for cultural reasons and out of a sense of pride and perhaps to a certain extent arrogance," her husband concealed the fraudulent aspects of the finance arrangements.
Chen's lawyer made the argument that just because Chen was Huang's lawyer, didn't mean to say he knew of his fraudulent activity.
Meanwhile Jiang's lawyer talked about how busy her client was and the pressure imposed on him by BNZ. 
Xu has been convicted of 22 charges of 'Obtaining by deception' under the Crimes Act.
Chen has been convicted of nine charges of 'Obtaining by deception'. Two of these charges are representative charges. He has also been convicted of one representative charge of 'corruptly giving consideration to an agent' under the Secret Commissions Act.
Jiang has been convicted of 25 charges of 'Obtaining by deception' under the Crimes Act and one representative charge of 'Acceptance of gifts by agent' under the Secret Commissions Act.
Chen and Jiang have been remanded in custody, while Xu has been remanded on bail, until their sentencing later this year.