ANZ economists say the Government's forthcoming ban on foreign buyers of New Zealand houses is not expected to have much impact on either house price inflation or housing affordability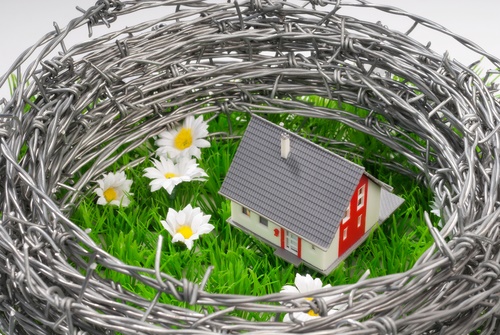 ANZ economists don't expect the upcoming foreign buyer ban being imposed by the Government to have much impact on house price inflation or housing affordability.
In their weekly Market Focus publication, however, the economists don't rule out the possiblity of the policy having a larger impact in future. And they also say it's possible the impact of it would have been greater had it been introduced earlier.
They also think the ban could indirectly lead to increases in rents.
The proposed ban is to be implemented through the Overseas Investment Amendment Bill, which is due to be reported back from Parliamentary select committee this week and Associate Finance Minister David Parker expects it to become law next month.
"We expect the policy may dampen house price inflation, but only temporarily and by a small amount, as foreign buyers currently comprise only a small part of the market," the ANZ economists said.
"However, a lack of historical data means we cannot draw firm conclusions about the impact that the policy may have had if it was introduced earlier, or the impact it may have on the next housing cycle.
"It is clear though that banning foreign buyers is not a quick fix on housing affordability. Housing demand is underpinned by still-low mortgage rates and still-strong net migration, and on the supply side, there are important issues around high construction costs, restricted supply of land, and provision of infrastructure. It is important that the restrictions are not permitted to signal that New Zealand is closed for business. The benefits of openness are large and accrue to all New Zealanders," they said. 
The economists said any estimates are subject to "considerable uncertainty", but making reasonable assumptions about the impact on house sales, they estimate that the restriction might reduce house prices by half a percentage point, relative to a counterfactual scenario where foreign buyers were still in the market. 
"It is possible that foreign investors will find ways to get around the policy, eg by purchasing via New Zealand residents. To the extent that there is policy avoidance, the effect will be muted."
So, with the impact on house price inflation likely small, the economists expect the policy will have a negligible immediate impact on housing affordability.
"However, importantly, this does not mean that the policy could not have a bigger impact in the future (or equally, that it would not have had a bigger impact if introduced earlier).
"Data produced by LINZ goes back to end-2015 and suggest the proportion of foreign buyers was flat between then and end-2017. However, we do not know the percentage of houses that were being bought by foreigners prior to this or during previous cycles – it could have been larger."
The economists said the "causality" between foreign purchases and house price inflation runs both ways, "of course", with foreign buyers likely to be attracted by capital gains just as domestic investors are.
"...And the new policy therefore may well contribute to a smaller peak in house price inflation next time round. Without complete data on their impact on sales over the last housing cycle, it is very hard to know. And as we have mentioned, non-residents could have been funding transactions through (or with) residents, so the true impact of foreign buyers could be larger than the data suggests."
Beware of unitended consequences
The economists caution that with any new policy it is important to be wary of unintended negative consequences.
"As currently drafted, the new legislation would have a carve out for foreign purchases of non-residential property – it will be important for this to operate smoothly, so that the restrictions do not impinge on business operations or reduce the desirability of New Zealand as an investment destination."
The economists say a key question is the degree to which foreign investors will be willing to participate in the development and construction of new homes under these new rules.
"We are told that foreign investors participate significantly in the Auckland apartment market, and given that finance for large development projects can be difficult to obtain, a restriction on foreign buyers could significantly curb supply by making pre-sale targets more difficult to achieve. Thus even if foreign investors are not heavily involved in new building directly, their contribution to demand could be playing an important role in contributing to confidence amongst property developers."
Rents may be increased
The economists also have a warning on rents. They say the foreign buyer restrictions, combined with other proposed policies that will (quite deliberately) make investment in property less attractive, can be expected to make capital gains look less assured, or property investment generally appear a more risky proposition.
"Investors may seek compensation by charging higher rents. Demand to live in a house is relatively inelastic compared to demand to purchase a house. This means that any increases in costs can flow through into rents relatively easily, as long as household income growth and the housing supply balance are amenable.
"Indeed it is possible that this is already happening in advance of policy changes, with rental inflation having increased through late 2017. The significant increase in rents in Auckland CBD suggests the current environment is conducive to rent increases."
The economists said that among the debate about foreign ownership it is important not to lose focus on other important issues pertaining to housing affordability, particularly on the supply side.
"Eliminating foreign buyers is certainly not a quick fix for the problem, though it will help at the margin."
Addressing housing affordability
To address housing affordability, the issue of constrained housing supply needs to be addressed, and land availability is crucial. Increasing the supply of residential land and relaxing restrictions on how land can be used would help. Lower levels of immigration could also help stem rising house prices, but this would make it more difficult for businesses to source labour, particularly in industries like construction, the economists said.
"It is not easy to solve the problem by simply building more houses because the construction industry is facing capacity and capital constraints, and infrastructure investment needs to occur at the same time.
"Policies aimed at expanding construction industry capacity and reducing costs would help. Construction costs are high by international standards, contributing to elevated house prices and housing supply that is slow to respond. This includes labour and materials costs, but also processes and red tape – with bureaucratic delays adding to uncertainty and contributing to cost escalation. Initiatives to boost construction industry productivity are a step in the right direction.
"On that front, some of the initiatives associated with KiwiBuild (such as prefabricated housing) could prove useful.
The economists said iIt is also important to view the issue of foreign ownership in a broader economic context.
"The fact is, New Zealand is reliant on foreign funds to do business. We have a poor saving record, and investment by foreigners is an important part of our economic landscape. It has been shown to have benefits for productivity, opportunities and wages.
Don't send the wrong signals
"Although the housing market represents only a small part of foreign investment, restrictions do move us in the direction of increased protectionism. In a global economy where trade and free flow of capital have large economic benefits, we need to be careful that we do not send a signal that New Zealand is closed for business, or that foreigners – and foreign capital – are not welcome here.
"The impact of foreign buyers on our housing market is relatively small. But the benefits of openness are broad and large – and they contribute to the living standards of all New Zealanders."