Budget 2022 to be a whopper, with Grant Robertson saying he'll allocate a record sum to support the Government's health reforms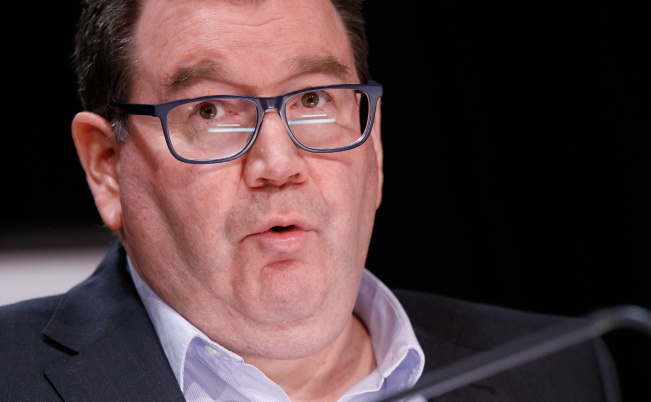 The Government is preparing to allocate a record sum of money for new operational expenditure in Budget 2022 - largely to pay for health reforms.
Finance Minister Grant Robertson said, in his just-released Budget Policy Statement, he will allocate a whopping $6 billion to new operational expenditure in Budget 2022, followed by $4 billion in 2023, $3 billion in 2024 and $3 billion in 2025.
By way of context, $3.8 billion was allocated to new operational expenditure in Budget 2021, when the Government boosted the welfare system.
Robertson stressed the $6 billion will be a "one-off, reflecting substantial investment in support of the Government's significant reform programmes, including the transformation of the health system".
"There is a need for substantial investment to ensure that Health New Zealand and the Māori Health Authority are established on a secure and stable footing and are able to address pressing health sector needs," Robertson said.
"As a part of Budget 2022 the Government will be making a step change in how it invests by embedding a multi-year funding approach for some sectors.
"This means Budget 2022 decisions for these sectors will cover new funding initiatives for a few years. Therefore, it is generally expected that these sectors will not receive further funding through the next few annual Budget processes."
Robertson said the funding showed the Labour Government is in fact being "transformational".
As for capital expenditure, Robertson said the multi-year capital allowance will increase by $4 billion across the four-year forecast period to $9.8 billion.
ETS revenue ringfenced for climate expenditure
Separately, Robertson confirmed progress has been made on his Budget 2021 announcement to ringfence revenue received from the Emissions Trading Scheme and use it for climate initiatives.
Accordingly, $4.5 billion will be allocated to a "Climate Emergency Response Fund" as a part of Budget 2022.
The fund will be used to support both operating and capital expenditure related to climate change.
However, Robertson said in the Budget Policy Statement that more funding may be needed, and the Fund "does not represent the whole picture for climate spending".
"There is a range of funding mechanisms available, including existing funds like the National Land Transport Fund, and institutions like New Zealand Green Investment Finance," he said.
"The Government is also committed to partnering with the private sector to meet the funding and financing challenges of the climate transition."
Treasury has committed to issuing green bonds from 2022, for example.