TOP leader Raf Manji argues the RBNZ shouldn't overcook its response to inflation, as it overcooked its response to Covid-19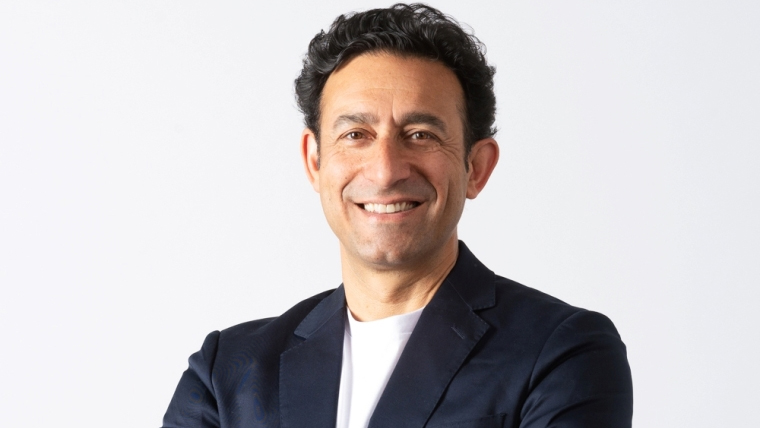 The Opportunities Party (TOP) leader Raf Manji worries interest rate hikes will only go so far in curbing inflation.
In fact, he believes the Reserve Bank (RBNZ) will struggle to lift the Official Rate Cash (OCR) above around 2%, as the pinch would be too much for mortgage holders, and thus the wider economy, to handle. 
When the RBNZ last week lifted the OCR from 1% to 1.5%, it suggested the rate could cap out at around 3.4% in this tightening cycle. 
Markets had been pricing in a higher terminal rate of over 4%, so interpreted the RBNZ's big 50-point hike as a relatively dovish move. 
While bank economists are forecasting the RBNZ to go large again at its next review on May 25, and hike the OCR by another 50 points, Manji told interest.co.nz he believed the central bank should hold off for three to six months and assess the impacts of last week's hike first. 
The former investment banker believed the RBNZ was behind the curve, and should've raised the OCR by 50 points in February. But he was of the view there are limits to the effectiveness of higher rates in reducing inflation in the current environment. 
He recognised suppressing economic demand via too high an OCR wouldn't address two of the key drivers of high prices - supply chain hold-ups caused by Covid-19 and high oil prices caused by Russia's invasion of Ukraine. 
Manji was also in the "high inflation is transitory" camp.
"I don't think it'll be a permanent, non-stop inflationary environment, because I think we'll adjust to it," he said, suggesting New Zealand strengthens its security of energy supply by increasing capacity to generate more energy domestically, for example.
Manji also noted how the RBNZ has struggled to raise the OCR above around 2% over the past decade. 
Manji argued the Government had to do more to address inflation and soften its impacts on low-income households. He worried hiking the OCR too aggressively would be the wrong response to the problem. 
He made a similar call about the effectiveness of monetary policy at the start of the pandemic, when he argued that providing financial markets with a lot of liquidity by doing quantitative easing was the wrong response. He said we weren't facing a financial crisis, but rather a situation where the economy was being switched off and then on again to prevent the spread of a virus.
He noted governments have more policy levers at their disposal than central banks, which have blunt instruments like interest rates. 
"The Government has to learn to use different tools, and learn not to rely on interest rates. Interest rates are a huge issue in the pricing of assets," Manji said. 
"We've seen already overseas, bond curves are inverted all over the place, because markets are already saying, 'If they whack interest rates up, that's going to cause huge problems. Prices are going to come down.'"
Manji suggested the Government should seek to ease the pain of inflation by breaking up the supermarket duopoly. The Government has made noises about doing so, but is yet to act on a Commerce Commission market study into the sector. 
He was unsupportive of its decision to cut fuel taxes for three months, because of the counterproductive signal it sent on the climate front. He was however supportive of the Government temporarily halving public transport fares, suggesting it should subsidise fares more, permanently. 
Manji believed central government could also shave GST from local council rates to alleviate pressure local councils are under to lift rates. 
He believed TOP's call for a universal basic income, coupled with a change in the tax system to better redistribute wealth, would support households struggling to make ends meet. 
Asked whether he believed it was politically practical for government (fiscal) policy to be as nimble as he suggested it should be in addressing macroeconomic issues that have to date largely been pawned off to public servants at the RBNZ, Manji said, "That's a question for the citizens and voters."