Public Policy
/
analysis
Gareth Vaughan on oil & hubris, how the US could lose the new cold war, can central banks fix the causes of inflation, Vladimir Putin's rich friends, a new take on local politics & NZ's property risk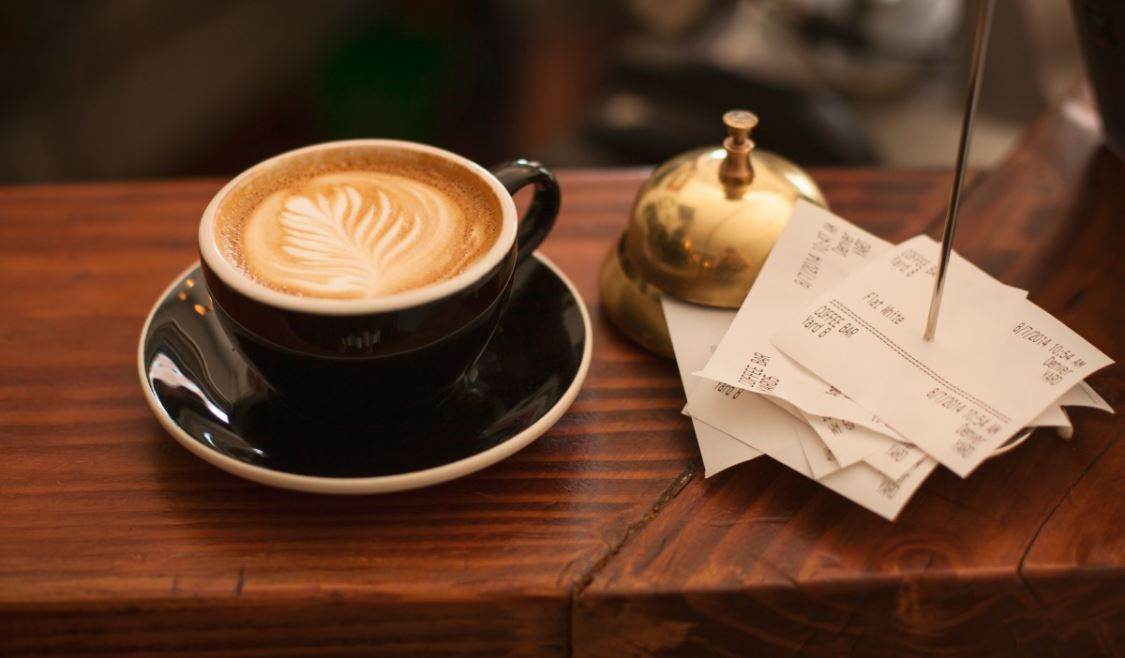 This Top 5 comes from interest.co.nz's Gareth Vaughan.
As always, we welcome your additions in the comments below or via email to david.chaston@interest.co.nz. And if you're interested in contributing the occasional Top 5 yourself, contact gareth.vaughan@interest.co.nz.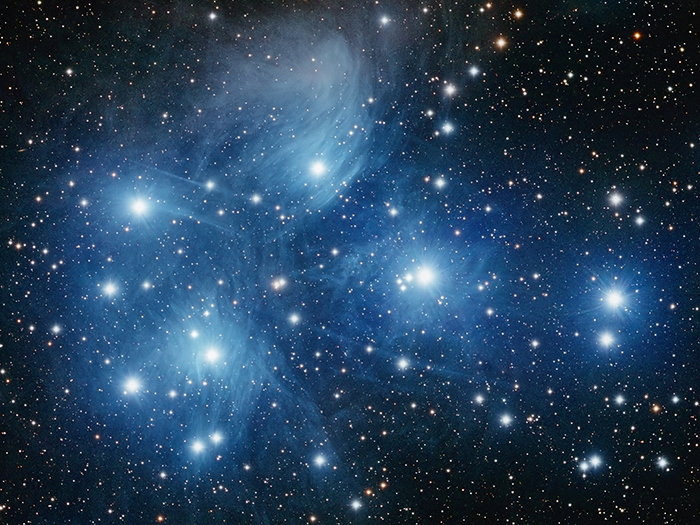 1) The 'hubris' of trying consign the oil industry to the dustbin of history too quickly.
It's a catch-22 situation. We're trying to wean ourselves off fossil fuels in order to save the planet. But it's a long, slow transition away from the likes of oil. And on the journey the moves we make to try and reduce oil use can push the price of it higher. This, of course, hits us in the pocket, typically hitting those who can afford it the least the most.
In an episode of Bloomberg's Odd Lots Podcast this week Peter Tertzakian, Managing Director of energy-focused private equity firm ARC Financial, talks about these issues. Tertzakian is based in Canada, a major oil and gas producer. He notes staffing shortages in the sector, among other things, are making it harder to ramp up production.
Driven by an end of oil narrative and climate change concerns, Tertzakian describes how fewer people are being attracted to work in the oil industry. He cites the petroleum engineering department at the University of Calgary. Typically there'd be 30 or more students in a graduating class, but currently there's just one.
He describes a messy transition away from oil that is contributing to a perfect storm. 
As I watched the boom and the bust cycles, there was always a repetitive theme on the oil and gas side. When the price of oil and gas went up, that was the signal, the siren goes off for the companies to go back and drill more and bring more supply on. Now, as we all know over the course of the last half dozen years, that signal's been broken because of the vilification of the industry, climate change concerns, the divestment movement, end of oil narrative, all that kind of stuff.

And then of course the turnover of investors in many of the publicly traded western oil and gas companies basically who want their money back in terms of dividends. So that means there's not a lot of money going back into the ground, certainly not as much as there used to be, to give us supply side response to meet the demand which is still there and as we can see growing. Everybody's back flying and going on vacations and driving. And then you lose your upstream talent pool, and combined with a war in Europe with Ukraine, and boy, it's just like the perfect storm to create an energy crisis the likes of which we have not seen since the 1970s.
Tertzakian goes on to discuss financing challenges the industry faces with ESG, or environmental, social and governance, issues at the fore of western investors' minds today.
There are two major sources of financing like in any company, equity and debt. So historically, especially when the price of the commodity goes up, equity players from Wall Street come in and say 'here go drill, go produce more.' And you produce more, the cashflows are strong so you are able to borrow more. But the combination of seven years of low prices and not making any money, already investors were saying 'give me a call when you make money.' And then on top of that the divestment movement and end of oil narrative, ESG and many financial institutions, pension plans for example, saying 'no, we're not allowed to invest in these companies anymore,' and banks coming out and joining things like the net zero banking alliance, which basically says no more fossil fuel debt investing.

And so now we're in a situation where the oil and gas companies are making a lot of cashflow, they can finance themselves and they can even drill themselves, but the investors who stuck with those companies are basically saying 'well, I stuck it out with you, give me my money back, a dividend and buy back shares and so on.' Again we're in a situation where the ability to make decisions to put money back into the ground, to grow production is very encumbered. 

What's happening is there's what I call the ALT finance universe that's starting to emerge. So the ALT finance universe are equity providers, debt providers that are not overly concerned about ESG. And they say 'fine, sure we'll give you the money, may be at a higher price.' So they come in and they start financing these companies, - at the moment at $120 a barrel, or even $100 a barrel, oil companies are vigorously paying debt down. They don't need any money, and they are issuing special dividends, and so on.

But the issue's going to come when the price of oil falls back to say $80, and we think it's all ok but really it's not. It's a very precarious situation because the route issue of still the need for fossil fuels, oil and gas for several decades in my opinion, is not going away.
Having financed a range of different types of energy and watched previous transitions, Tertzakian argues it's not a good idea to prematurely abandon the oil industry.
Because the price goes up to $120 [a barrel], gasoline goes to $5 [per gallon]. It's like a massive carbon tax, say the equivalent from going from $50 a barrel to $120 a barrel. That's like imposing a $250 a tonne carbon tax on the people, which is huge and it disenfranchises the lower income strata of society and creates all sorts of social issues and polarisation. So it's one way to think about forcing people to switch off of oil and gas and to alternatives. Except the alternatives are not available easily, it costs people money which they don't have now to say, buy a electric vehicle or replace their furnace or their heat pump or air conditioning or whatever. And so we just create this really distorted economy that speaks to a very disorderly transition that has potentially a lot of civil unrest and problems.

The transition does not occur overnight. If you look at historic transitions they take decades. It's a lot of hubris to think we could get off this stuff in a matter of a few years and make a switch, [which] is being disproven right now.
It's a fascinating listen with Tertzakian concluding we should be focusing on the core objective of reducing carbon emissions. Putting an industry out of business is a lot harder than reducing emissions, he suggests.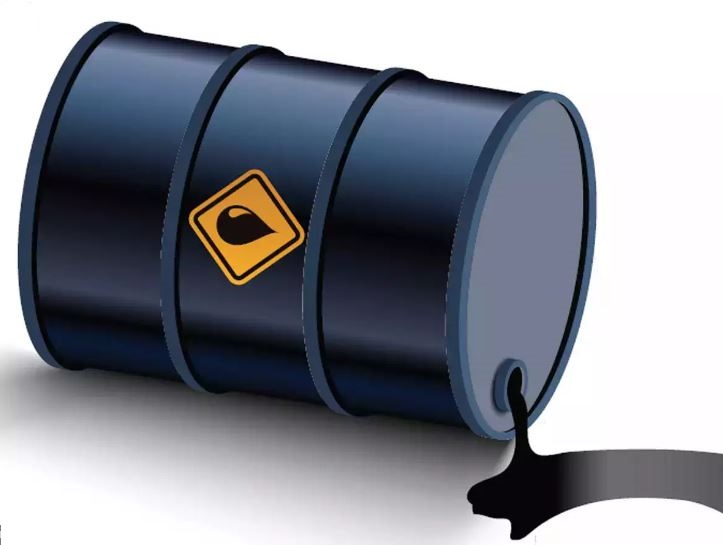 2) How the US could lose the new cold war.
Joseph Stiglitz, Nobel laureate in economics and Professor at Columbia University, casts an eye over what he sees as a new cold war pitting the United States against both Russia and China. To win support from other countries Stiglitz suggests, in a Project Syndicate article, the troubled US ought to get its own house in order, with China the more serious long-term combatant than Russia.
This front in the new cold war opened well before Russia invaded Ukraine. And senior US officials have since warned that the war must not divert attention from the real long-term threat: China. Given that Russia's economy is around the same size as Spain's, its "no limits" partnership with China hardly seems to matter economically (though its willingness to engage in disruptive activities around the world could prove useful to its larger southern neighbor).

But a country at "war" needs a strategy, and the US cannot win a new great-power contest by itself; it needs friends. Its natural allies are Europe and the other developed democracies around the world. But Trump did everything he could to alienate those countries, and the Republicans – still wholly beholden to him – have provided ample reason to question whether the US is a reliable partner. Moreover, the US also must win the hearts and minds of billions of people in the world's developing countries and emerging markets – not just to have numbers on its side, but also to secure access to critical resources.

In seeking the world's favor, the US will have to make up a lot of lost ground. Its long history of exploiting other countries does not help, and nor does its deeply embedded racism – a force that Trump expertly and cynically channels. Most recently, US policymakers contributed to global "vaccine apartheid," whereby rich countries got all the shots they needed while people in poorer countries were left to their fates. Meanwhile, America's new cold war opponents have made their vaccines readily available to others at or below cost, while also helping countries develop their own vaccine-production facilities.
 3) Can the Fed fix what's driving inflation?
Upping the ante in its battle against CPI inflation running at 8.6%, the US Federal Reserve last week increased the Federal Funds Rate by 75 basis points. This was its biggest increase since 1994. Inflation of 8.6% is even higher than the 6.9% the Reserve Bank of New Zealand is grappling with.
Casting an eye over Fed Chairman Jerome Powell's press conference, J.W. Mason, Associate Professor of Economics at John Jay College, City University of New York, heard the sound of a man with a job he knows is impossible, but who feels duty-bound to go on regardless. 
He points to comments by Powell that it might be possible to bring inflation down without causing a recession, but the pathway is challenging due to issues not under the Fed's control such as the impact on energy, food, fertilizer, and industrial chemical prices from Russia's invasion of Ukraine, plus supply chain issues more broadly.
This was the key moment. The Fed chair acknowledged that current inflation is mainly due to factors that have nothing to do with U.S. credit conditions. 

In effect, we're looking at a job that calls for a sewing machine, or maybe a fire extinguisher, when all Powell has is a hammer. But as the rest of the press conference made clear, he plans to go on swinging it.

Let's take a step back. Today's macroeconomic orthodoxy puts economic management in the hands of the central bank, which relies mainly on a single instrument, the overnight interest rate between banks. This arrangement is based on a certain model of the economy. In this model, the supply side—the productive capacity of a country's labor and businesses—grows at a stable pace. Spending, meanwhile, may run ahead or fall behind, depending mainly on developments in the financial system. Asset bubbles may raise desired spending beyond what the economy is able to produce, as businesses take advantage of cheap financing and households of their paper wealth. Bank failures may cut off credit, pushing spending below potential. 

If these assumptions hold, then it makes sense that the institution that sits at the apex of the financial system is also the one that manages macroeconomic imbalances like inflation or unemployment.

But the assumptions may not hold. Macroeconomic disturbances may come from the supply side rather than the demand side. Demand may fluctuate for reasons unrelated to finance. Supply and demand may not be independent of each other. Depressed demand can discourage capacity-boosting investment, while strong demand can encourage it.

In these cases, the Fed's power over the financial system may not be enough to stabilize the economy. Efforts to offset supply disruptions by adjusting the flow of credit somewhere else may fail to address the underlying problems, or even make them worse.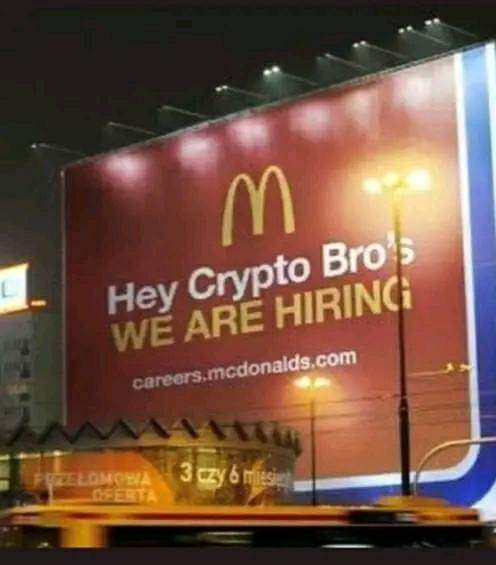 4) Vladimir Putin's rich friends.
The Organized Crime and Corruption Reporting Project (OCCRP) has written about LLCInvest.ru, an email domain not publicly visible, a bunch of interconnected companies holding palaces, resorts, yachts, jets, and bank accounts full of cash, and some apparently wealthy friends of Russian President Vladimir Putin feature too. The implication, of course, is that it's Putin, who as the OCCRP puts it "cultivates a public image of abstemious patriotism," who's the wealthy one with the friends stooges for him. 
The Black Sea palace has been claimed by an old friend and former judo sparring partner of Putin's, Arkady Rotenberg. The surrounding vineyards are split between two other Putin associates: the son of one of his childhood friends and a well-known oligarch, Gennady Timchenko. The villa north of St. Petersburg belongs to Sergei Rudnov, the son of another old friend who died in 2015. 

But all these assets, seemingly held by many different people, have something in common: They are owned through companies and nonprofits that are connected to each other by an underlying technical infrastructure visible through an email domain: LLCInvest.ru.

Every major asset that has been publicly attributed to Putin shares this connection.

The "LLCInvest" companies also hold dozens of other valuable properties and businesses. Some are associated with Bank Rossiya , a lender widely known as "Putin's bank," while others ultimately belong to members of his inner circle.
LLCInvest is described as looking like a cooperative, or an association, in which members can exchange benefits and property.
In total, journalists were able to identify 86 companies and nonprofits that appear to be part of this loose network. Together, they hold assets worth at least $4.5 billion, including mansions, business jets, yachts, and bank accounts filled with cash. All of them are interconnected, sharing the same corporate directors, registration addresses, and service providers such as auditors and registrars.
5) A new take on local politics.
Satoko Kishimoto, who lives in Belgium, has been elected mayor of the Tokyo district of Suginami. Yes, someone who doesn't even live in Japan, let alone the region she now represents, has been elected mayor. This is a very Covid-era story.
According to The Brussels Times, Kishimoto has been living in Leuven for more than a decade. Although she is originally from Japan, she seems pretty settled in Belgium with a husband and two kids. 
And although she has been in Japan campaigning, her husband Olivier Hoedeman says they may not actually move to Japan.
Whether Kishimoto and her husband will move to Japan, or how they will go about it is not yet certain, he said. "Our youngest son is still in secondary school and still has a few years to go. So moving to Japan is not going to be so easy. We still have to think about it."
So how did Kishimoto even end up running for mayor of Suginami, which has a population of about half a million?
"During the Covid-19 crisis, when everything happened online, Satoko participated a lot in online public debates in Japan from Leuven," her husband Olivier Hoedeman said on Flemish local radio on Monday.

"Satoko is very interested in politics and through her work for the Transnational Institute in Amsterdam, she knows a lot about it too," he said. "She became very popular with the progressive movement in Japan and was asked to run for mayor in Suginami."
5+1) NZ No. 1 for property risk.
New Zealand comes in at the top of a property risk ranking chart of OECD countries compiled by Bloomberg.
If 2021 was the year New Zealand's house-price growth reached dizzying heights, with an annual increase of close to 30%, 2022 is shaping up to be the year the music stops — and the abrupt change has left people scrambling.