National says it doesn't plan to provide financial support to local councils for water infrastructure under its alternative to Three Waters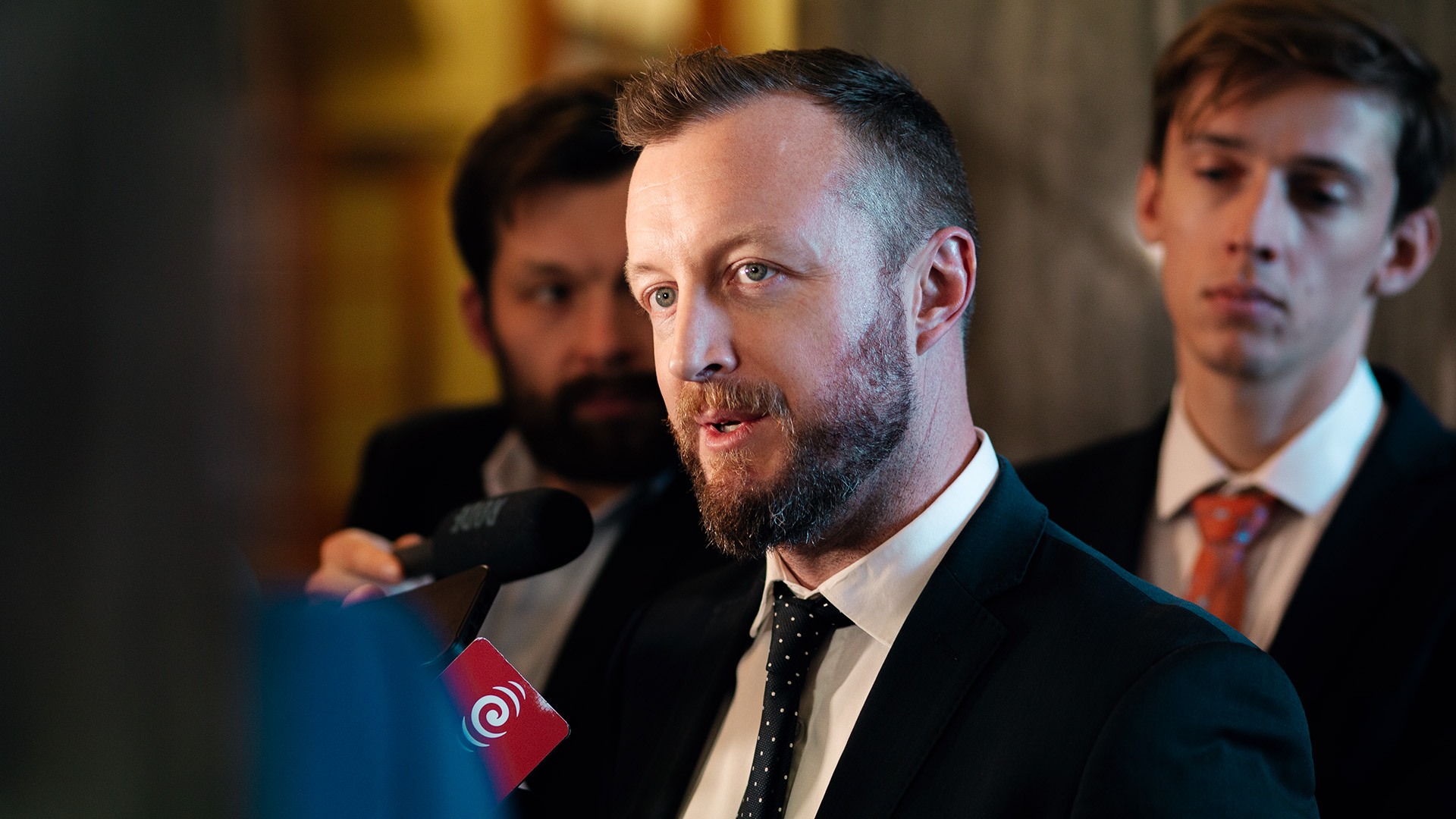 Labour claimed to have found another "hole" in National's fiscal plan on Monday, but it appears to be based on a misrepresentation of the party's Three Waters alternative. 
Grant Robertson and Kieran McAnulty alleged the National had promised financial support for local councils to upgrade water infrastructure, but hadn't accounted for it in their fiscal plan.
This was a "multi-billion dollar hole" that would result in rate hikes for rate-payers, they said. 
However, National's policy document doesn't commit to giving councils any automatic financial support. It only promises to step in as a last resort. 
The party would retain $1 billion the Government has already allocated to water reform and use it to support local councils' that need help shifting to sustainable financing models. 
"Funding will be allocated to councils on a needs-basis, but only when other options – like accessing long-term borrowing – have been exhausted," the policy document says. 
A yet-to-be-created Water Infrastructure Regulator would advise the Government on councils' proposals for the delivery of water services and assess if any temporary funding was needed. 
"Where the Government concludes that a council cannot achieve financial sustainability by, for example, gaining access to long-term borrowing, it will provide limited one-off funding to bridge the gap". 
Chris Bishop, the National Party's campaign chair, said Labour was incorrect and his party did not intend to provide significant funding to councils in the next few years. 
"This is more nonsense being spread by the Labour Party which, frankly, should know better," he said. 
"We've said, as a last resort, we'd potentially consider transitional funding as those new entities transition in [from 2026]".  
There would only be a "fiscal hole" if councils need transitional funding in the next Parliamentary term and, even then, only if the amount required could not be met within operating allowances or money already provisioned for water reform. 
However, any councils backing National's water plan should be aware that the party does not expect to be providing much, if any, financial support for water infrastructure maintenance.  
In many ways, there is not that much difference between the two parties' proposals. 
Many councils will have to amalgamate to achieve balance sheet separation and residents will have to pay for improvements to water infrastructure — either through rates or water charges. 
Labour's plan takes a top-down approach, by setting up these amalgamated entities on behalf of the council, whereas National would let local councils set them up themselves.
If councils failed to come up with an arrangement that worked, a National government would take over and set up the entities on their behalf, anyway. 
Bishop said there was actually a "widespread consensus across the parliament" on how to fix the problems facing water in infrastructure in New Zealand.
"[But] the debate is mired in intricacy and, frankly, frustrating conversations about politics rather than economic regulation of water," he told reporters on Monday.
Other holes of dubious size 
Last week, the Taxpayers' Union, a fiscally conservative advocacy group, claimed to have found a "fiscal hole" in Labour's GST policy. 
The group argued that lowering the prices of fresh produce would lead to increased demand which hadn't been accounted for in Labour's cost estimate. 
It called on the party to release its spreadsheets, as others have asked National to do with its foreign buyers tax. 
Grant Robertson said the Taxpayers' Union was wrong, and there was no need to release a spreadsheet model as the estimate process was "very simple".  
Labour just took the amount of money spent on fruit and vegetables in recent years and extrapolated it forward, while assuming all savings were spent on more of those produces
The TPU went one step further. It used a study, published in the Lancet Public Health Journal, to estimate how much extra demand might occur in response to a 13% drop in prices. 
It argued that removing GST could lead to consumers buying 17% more fresh and frozen fruit and vegetables, at the expense of processed products.  
"The shift away from processed fruit and vegetables will mean less GST is raised on these products and this should be taken into account in any costing," it said in a statement. 
It could add up to $90 million to the annual cost of the policy, if the full tax cut was passed on.
However, most experts think that is unlikely to occur. Some similar policies overseas have resulted in just 30% of the tax savings ending up in consumers' pockets.
If so, the TPU said Labour's cost estimate would only be about $30 million short each year. 
One economist told Interest.co.nz the price sensitivity numbers in the Lancet study were very high, and might be lower in real life. This would make any shortfall even less than $30 million. 
An older study, which measured a 12.5% discount on fruit and vegetables, found there would be an 11% increase in demand for those products.
While the Taxpayers' Union was likely right to say Labour might have underestimated the total cost of the policy, it was not enough to materially alter the cost of the policy.