Ripples from changing Chinese regulation cause sharp reactions in dairy markets. New markets open up in other Asian countries. MPB compensation lag exposed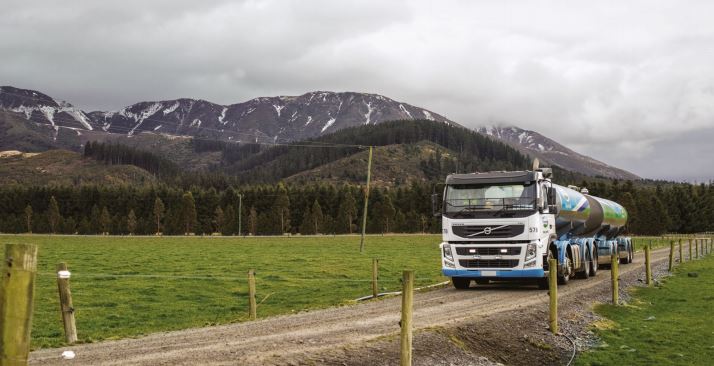 This week, New Zealand experienced the largest fall in share values in recent times with a -1.6% drop in a single trading period following on from Australia's -1.3% drop. Dairy companies have been included in the drop with Synlait losing -3.8% largely on the back that a major 'customer'. a2 milk, has been caught up in the news that China is looking to improve the quality of its own domestic value chain especially around infant formula with the aim of supplying more than 50% of its demand itself.
The ripples of the Chinese decision which comes from the very top aims to bring in within three years a comprehensive quality and safety tracking system covering at least 60% of domestic baby formula companies.
With greater penalties to be enforced upon domestic processors who break Chinese laws the program also calls for stricter regulations on imported milk powder and online sales platforms.
Something that won't come as a surprise to New Zealand dairy producers and processors, the plan also says the Chinese government will support domestic dairy producers in acquiring or setting up overseas operations while also encouraging foreign dairy companies to invest in China. Whether we will see any New Zealand companies wooed especially at a time when Fonterra is looking to divest its holdings in China remains to be seen.
US companies are not likely to be seen as flavour of the month but there are plenty of European companies that are not likely to need much encouragement, especially if it means they can gain an advantage in supplying the planned reducing supply of imports into China.
Fonterra haven't been totally removed from looking for opportunities with a new deal being done with Coca Cola who have taken on a partner into getting a more nutritionally based drink into the Vietnamese market. The first products must be due to hit the Indian market after last years joint venture the sub-continent's biggest retailer, Future Group.
With South East Asia and India being where some of the worlds biggest growth is occurring hopefully these initiatives will add something to the bottom line.
However, shareholders of the Fonterra Co-op are not so enamoured with results judging by the trends with the share price. Hitting a low of $3.95 last week it has had a minor rebound to $3.99. May 2013 the price was $8 and it has been sliding downward ever since. Farmers who are thinking of leaving either the industry or Fonterra must be concerned given there are no obvious upsides in the foreseeable future.
Fonterra published their Global Update recently. Included in the information was a graph which I found interesting. Much has been made of the fact that the Global Dairy Trade auction price has been lifting since November last year. As the graph below shows the upturn appears to be a direct result of the reduced offerings coming from Fonterra. With some pundits believing that Fonterra have been a bit conservative in their future projections, this may explain their thinking.
Figure 1.Quantity of product sold vs weighted average price (USD)

 Source: Fonterra Global Update May 2019
And if anyone thinks it is a recent trend then the comparable graph from the previous year confirms the relationship.
Figure 2. Quantity of product sold vs weighted average price (USD)
Source: Fonterra Global Update August 2018
Being a great believer in "pictures telling a thousand words" the following graph also from the latest Global Update relative to the same periods last year shows how different regions have varied and clearly shows the climatic impacts on Australian farmers. The drop in April's production in New Zealand is also clearly illustrated.
Figure 3. Global production variation by regions
  Source: Fonterra Global Update May 2019
The final graph which I found of interest was regions imports of dairy products, (not just Fonterra's) and it shows the volatility of various regions with China and the Middle East and Africa in particular at opposite end of the scale.
Figure 4. Regional imports of milk products
Source: Fonterra Global Update May 2019
MPB update
Meanwhile back on the farm the M Bovis cow cull has passed the 100,000 cow mark with 129 properties cleared of cattle and able to be restocked. There are still 47 farms yet to complete the process. Of the numbers coming out from MPI the spending budget must be seen with more than a touch of irony with operational costs for the eradication attempt at the end of May had reaching $154 million while compensation to farmers has (only) got to $73 million.
No wonder farmers are complaining about the slow and frustrating process.