Keith Woodford says Yili's bid for Westland Milk can look different to farmers with livelihoods at stake than it does to outsiders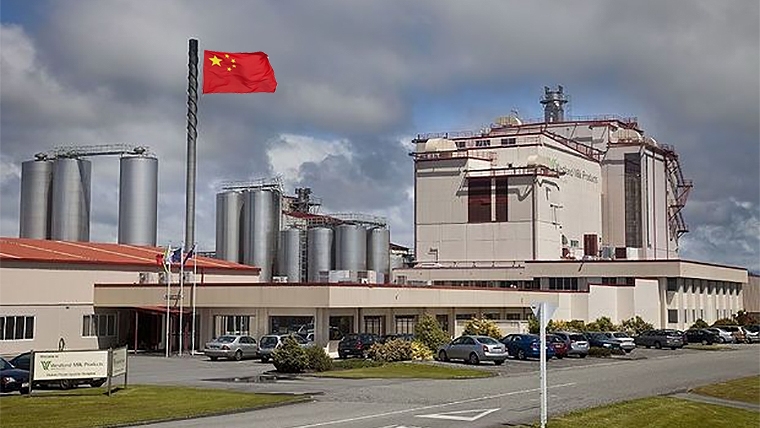 The time has come when Westland's dairy farmers must make their decision. Do they want to take the money and go with Chinese mega-company Yili, or do they wish to struggle on as a co-operative?  We will know the answer after the July 4 vote.
If farmers vote to take the money, it will then be up to the Government to agree or refuse to accept Yili as the new owner. I will be surprised if they disallow the sale under the relevant OIO provisions. The ramifications of that would be severe.
Also important is whether or not the approval from Government is quick or drawn out. It is in no-one's interest that it be drawn out, but OIO approvals can be remarkably slow.  Yili could step away if approval is not forthcoming by 31 October.
It seems likely that Westland farmers will approve the sale to Yili, but with great sadness and also bitterness at what they are giving up. Most of them did not see in advance the extent of the mess their co-operative had got into.  I have written about that previously.
Nevertheless, the sale is far from guaranteed. It requires 75% support from votes that are cast, and 50% support from all eligible votes.
The two largest shareholders are PAMU (Landcorp) and Southern Pastures. PAMU stated some weeks back that they had made no decision as to how they would vote. In contrast, Southern Pastures has said they will abstain.
However, the direct effect of how the big entities vote will not be great. This is because voting shares are capped to ten votes per entity. Most of the smaller farmers will also have ten votes or very close thereto.
My expectation is that PAMU will vote for the sale. There is an $11 million cash payout for them at stake, followed by an ongoing series of superior milk cheques. If they abstain or vote against the sale, it will be for non-financial political reasons and knowing that it is unlikely to affect the final outcome.
Southern Pastures (itself largely foreign owned) is in a unique situation as it has potential to be a major beneficiary of Westland's proposed specialty-milk program. The details of how that might play out under alternative ownership structures (Westland Co-operative or Yili) are not available.   Southern Pastures is also a 50 percent shareholder in Lewis Road and regardless of who wins Westland, Southern Pastures will be keen to maximise benefits from that Lewis Road relationship.
It is easy for those outside the Westland dairy industry to criticise the proposed sale. Perspectives can be different depending on whether one's livelihood is at stake. For outsiders it is often a philosophical and emotive issue, where issues of foreign ownership entangle with the specifics of a Chinese company.
In recent days the debate has become further entangled with information that the senior Westland management will receive progressive bonus payments from Yili if the sale goes through, as long as they are still employed at the time of each bonus payment. Westland's directors have pointed out that management is not involved in the sale process. Rather, the proposed payments to management by Yili reflect that Yili does not want to take over the shell of company, with physical assets in place but without a senior management team.
The incentives for farmers to accept the deal are strong. To start with, Westland's own professional adviser, Grant Samuel and Associates, has estimated the value of the shares is somewhere between 88c and $1.38, depending on specific valuation assumptions for such a highly leveraged company. In contrast, Yili is offering $3.41 per share to farmers as a cash payout.
The ongoing milk payout from Yili for the next ten years is guaranteed as being no less than the Fonterra milk payout, or if something drastically negative should happen to Fonterra, then no less than the mean payout of the next three largest South Island processors.  
Yili is also agreeing that for the next three years the milk payment will be no less than what it pays its Oceania Farmers. In recent years they have been paying those farmers more than the Fonterra payout. They also pay more quickly which helps farmers' cash flow.
A relevant question is how can Yili afford to make such guarantees and will they stick? The answer is that with the Chinese Government looking over Yili's shoulder, those guarantees will stick. The only caveat is if New Zealand gets caught in cataclysmic happenings between competing world powers.
In contrast, any such guarantees from non-mega non-Chinese companies would be of limited value. Other companies would have much less strength to deliver on such guarantees. As for Westland itself, the Grant Samuel analysis makes it clear such payouts are likely to be well beyond Westland's reach.
ANZ is the Key bank on the West Coast, and ANZ will indeed be sweating on the farmer vote. Of course, the ANZ chiefs also have some other things on their minds right now. But for them, their West Coast exposure is not just to Westland Co-op itself. Their greatest exposure is to the dairy farming businesses on the Coast that provide the milk to the co-operative.
Right now, the land market on the West Coast is dead. Should the Westland sale not go through, then ANZ is likely to end up with many impaired loans. Not only are Westland's farmers struggling with their cash flow as a result of poor co-operative performance, many of the balance sheets look very poor. There will be questions to be answered back to ANZ's Australian masters.
Should farmers agree to sell but the Government decline the sale, then all hell will break loose. The Government will therefore need to reflect on the implications for the West Coast. Let there be no doubt, the West Coast without a vibrant dairy industry would be a huge socio-economic mess.
My expectation is that Yili will make a success of things. They have integrated supply chains through to Chinese consumers. They already understand, from their Oceania operations, the intricacies of doing business in New Zealand.
One of the attractions of Westland to Yili will be the Rolleston (Canterbury) operations. Ironically, those developments have been fundamental to Westland's problems. However, the Rolleston infrastructure, including availability of land appropriately consented for further milk processing activities, would give Yili a Central Canterbury foothold.
I would expect Yili to move quickly with further developments on the Rolleston land and take on further suppliers. Given the chance, there will be many Fonterra farmers who would jump quickly across to Yili, just as occurred with Oceania.
Ironically, if farmers vote against the Yili deal, or if Government fails to approve the deal, then Westland will undoubtedly have to sell assets as part of its survival strategy.  These same Rolleston assets are the only ones that will be attractive to a buyer. They might still end up with Yili.
We do indeed live in interesting times.
---
*Keith Woodford was Professor of Farm Management and Agribusiness at Lincoln University for 15 years through to 2015. He is now Principal Consultant at AgriFood Systems Ltd. His articles are archived at http://keithwoodford.wordpress.com. You can contact him directly here.