Guy Trafford tries to unpick the practical cost impact on livestock farmers from the new agricultural emissions plan, revealing significant disparities. An RMA review is announced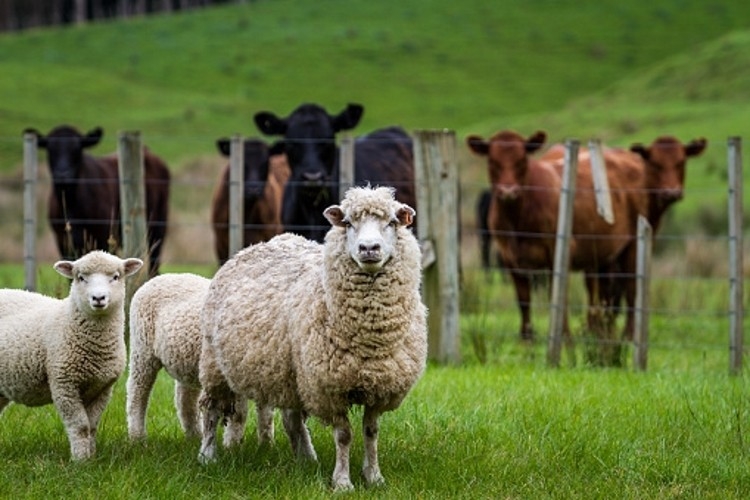 The debate over what the 'correct' level of methane reduction in agriculture should be, refuses to go away.
The latest contributor to the debate is British PhD researcher Nicolas Leech. Contracted by the Meat Industry Association (MIA) his view is that 7% by 2050 is a more realistic figure and the Government range of 24% to 47% is not necessary. He supported this view by observing that about 40% of methane is emitted as a by-product of fossil fuel production and as the fossil fuel emissions worldwide are going to dramatically decrease to reduce CO2 emissions then the methane by product will along with it.
So, for animal emissions to not increase global warming, nitrous oxide needs to come to zero and methane reduce by -0.3% per year. Currently on an efficiency basis looking at dairying the amount of GHG emitted per kg of product has decreased by approximately -25% over the last 25 years so -1% per year.
However, this is not a reduction in total GHG just improved efficiency and while this can't be ignored, we're not quite comparing apples with apples unless the current rules change.
While the industry groups are still lobbying for reductions in methane liabilities, with a 95% write-off of GHG liabilities for some time, the moral high ground rests with the Government, and in my view, it will take a very convincing argument to dissuade them from the current course.
An area that caused some consternation from a reader last week with the release of the ICCC recommendations was the differing costs the different classes of livestock will end up paying.
"It's estimated the average dairy farm, with a 95 per cent discount on emissions, at the current NZ ETS price of $25/tonne would incur $0.01c per kg of milk solids.

• The average cost on beef production is estimated at $0.01c per kg of beef, $0.03c per kg of sheep meat, and $0.04c per kg of venison."
An approach has been made to Minister Damien O'Connor for clarification on how these figures were derived and his department sent the request down the line to MPI so at this stage 'we' wait. A quick calculation came up with the following costs on a hectare of land growing 12 tonnes of pasture.
Cost per ha
Dairy
$10.62
Beef
$13.15
Lamb
$14.42
Deer
$29.89
As can be seen they run almost totally counter to what you'd intuitively believe to be the order. Without knowing whether support stock, (that is, breeding ewes etc.) are captured by the lamb costs, it is difficult to know if the assumptions are correct. Hence, if farmers potential liabilities are going to be thrown out there, then a full disclosure of how they are calculated needs to accompany them.
A new RMA review
Finally, Environment Minister David Parker announced today that a review of the RMA is due to take place with the results due back to Government mid next year. It is fair to say that almost everybody agrees that an overhaul of the RMA is way overdue.
Parker said the new look RMA would address climate change through adaptation, rather than mitigation. Fed Farmers have welcomed the news saying anything that removed unnecessary complexity, delays and costs would be an improvement.
However, Federated Farmers resource management spokesperson Chris Allen said that the review needed to take into account economic impacts of regulation on farms, rural communities and the regions of New Zealand. Economic impacts should be considered in balance with environmental, social and cultural wellbeing, whereas Forest and Bird wanted more explicit account to be taken of environmental impacts.
Another word of warning from Chris Allen was that Federated Farmers had real concerns about central government forcing national policies on to regional governments and expecting them to resource them and fund the process. With the review panel reporting to government not too far in front of the next election it is likely any recommendations will become political footballs which are likely to delay any implementation.