Allan Barber reports on the red meat sector's views of the future, and their place in the food chain - including being "really bold to get ahead of the game on climate and environmental change" - while staying science-based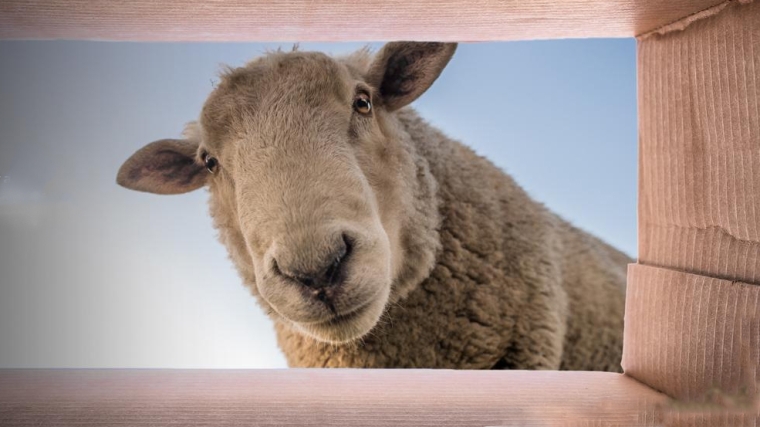 Last week's Red Meat Sector Conference in Christchurch provided delegates with plenty of challenges to think about when planning for their companies' future operating environment.
Meat Industry Association chairman John Loughlin opened the conference by identifying challenges posed by the government's proposed targets for methane reduction and its forestry incentives, both of which will, if retained as they are, seriously damage both the meat industry and rural communities. It makes no sense to adopt measures which are, in his words, "fast, simple and dumb."
He also drew attention to several trading challenges including the sheep meat quota split between the EU and UK, the rise of protectionism affecting the role of the World Health Organisation, the impact of African swine flu on export volumes into China, and the hurdles preventing many New Zealand meat plants from gaining a licence to access the China market.
The conference programme tackled all these issues and a few more besides across three separate themes during the day: Belgian food technology professor Frederic Leroy and American entrepreneur and restaurateur Michael Berger gave presentations on international consumer trends and the opportunities for New Zealand producers; red meat sector Brexit representative Jeff Grant, US government affairs adviser and ex-farmer Jim Richards, and local Alibaba manager Pier Smulders provided three distinctly differing perspectives on trade; broadcaster Corin Dann and Business NZ CEO Kirk Hope gave their perspectives on the domestic political and regulatory environment; and the conference wound up with a panel discussion which was facilitated by business journalist Fran O'Sullivan.
Although there was a lot to digest from each session, there was a strong feeling, for me at least, that the conference hit its peak early in the day with Leroy and Berger, maintained the standard for the most part with the trade presentations before and immediately after lunch, then drifted slowly through an underwhelming presentation on the domestic political scene, before grinding through a very ordinary panel discussion which added nothing of significance to what had already been provided earlier in the day.
Professor Leroy held his audience's attention with a compelling presentation on the challenges that red meat and dairy face in the post-truth era. According to a vocal minority the future of food is non-food, promoted vigorously by companies like Beyond Meat and Impossible Foods.
Surprisingly, global organisations like United Nations and the World Health Organisation also appear intent on eliminating animal-based products from the food chain, while the EAT-Lancet Commission has published its Planetary Health Diet which urges drastic reductions in animal products as well as rating sugar as more beneficial to health than meat and dairy. The major issue is the apparent credibility of these campaigns, backed by eminent scientists who are unfortunately selective with the facts they use to justify their position.
He drew our attention to the Public Urban Rural Epidemiology study involving 135,535 people aged 35-70 across 18 low, middle and high income countries in North America, Europe, South America, Middle East, South and South East Asia, China and Africa. Findings show carbohydrate intake increases total mortality rates, while high fat intake significantly lowers mortality risk with no link to heart disease and a 21% reduced risk of strokes. These findings are totally at variance with current dietary advice.
Leroy questioned the motives of alternative protein companies, pointing out their need for solid backing and continuous innovation to be able to keep on growing. These companies are no different from any other FMCG marketer which takes cheap raw materials, adds value through further processing and tells stories to generate profits, in contrast to animal producers whose raw materials are expensive and make small margins. He used the example of margarine which was developed in the 19th century and achieved an image of being healthier and tasting better than butter. It has lasted, but consumers now see butter as a superior product which can justify a premium. This points the way to the eventual co-existence of meat and alternatives or fake meat products.
Michael Berger provided an exciting example of how the sector can position itself successfully to gain the consumer's confidence by working closely with farmers to produce and market a high quality product successfully. He founded grass-fed, organic hamburger restaurant chain Elevation Burgers with a partner in 2005, built it up to 45 restaurants in the USA and Qatar and recently sold the business to concentrate on developing custom protein supply chains for food service distributors, manufacturers and retailers through partnerships with farmers.
Jeff Grant took his audience on a very though journey through the Brexit disaster and the implications for the red meat sector in the event of no deal, including the split quota proposition which would adversely affect New Zealand and 10 other countries. On top of this issue which the affected countries strongly object to, the impact of no deal would be brutal – Welsh lamb would attract a tariff of 48-56% and would have no alternative market, thus reducing demand for New Zealand lamb immediately, while Irish beef would find access to its largest market penalised by a 20% tariff. According to Grant, there will initially be major delays and chaos, but eventually there will be a way through it.
In the United States Jim Richards is convinced Trump will persist with his aggressive stance on trade policy because it plays to the rust belt states which won him the last presidential election. The Democrats will struggle to overcome this, particularly if the candidates keep on attacking each other instead of deciding to focus on policies which have a chance of electoral success. Because of the damage being done to American agriculture by the trade war with China, Richards believes Trump will be keen to conclude an agreement sooner rather than later.
Alibaba's Smulders gave the conference his thoughts about how to get closer to Chinese consumers through e-commerce and what he termed 'new retail.' There are 400 million people in the Chinese middle class whose forecast increase in income will lead to greater expenditure on imported foods with a predicted 50% growth in red meat consumption by 2030. Australia currently enjoys an 80% share of chilled meat imports, while New Zealand has 17%, although grass-fed is not seen as positively as grain-fed.
He drew attention to growing competition from the rest of the world, urging the New Zealand red meat sector to focus on brand development as the best means of connecting with consumers who are moving increasingly online. He emphasised the benefit of moving further up the value chain away from third party distributors to a true partnership model in order to important to develop an online channel, own the relationship with the consumer and build or participate in a new retail environment.
As if delegates didn't already have plenty to think about after these presentations, Mike Petersen, NZ trade ambassador, challenged the sector to be really bold to get ahead of the game on climate and environmental change, while ex Agriculture Minister and Ambassador the UK, Sir Lockwood Smith, stated actions must be science-based, saying the industry's discussion document is very well thought out and could position New Zealand right at the forefront of global emissions policy. Hopefully he will relay his thoughts to James Shaw and the government before they lock in the methane reduction target.
This was a very constructive conference that confronted the challenges facing the sector and showed how far the industry's thinking has come since last year.
---
Current schedule and saleyard prices are available in the right-hand menu of the Rural section of this website.