Guy Trafford hunkers down, keeps things ticking over, is sceptical about banks, watches China for recovery signs, and thinks about tidying up the hedges while waiting for rain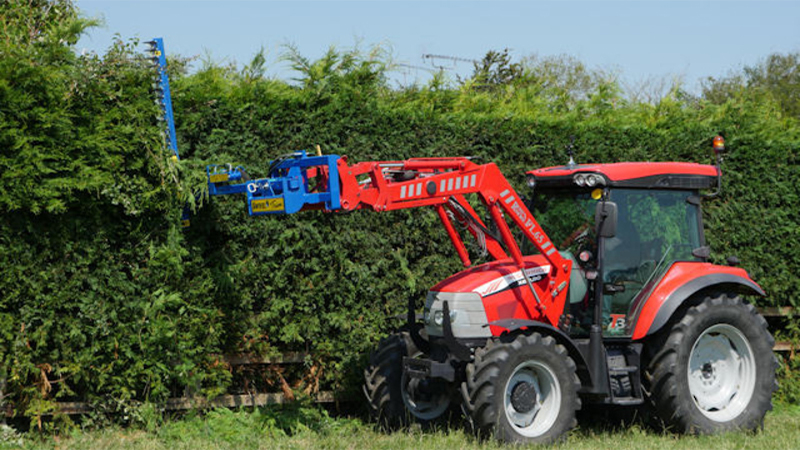 About 24 hours into the lock-down and on the farm what do we know?
Well, there are still some stock movements occurring, as the neighbouring farm had a truckload of lambs arrive this morning. We have delayed some small sales to individuals for a week to let the dust settle, although we have given the local stock agents a list of store lambs to go and cull ewes for the works. This was to get them into the system as much as any real expectation that they would be moving.
Having spoken to a couple of stock agents their thinking was that within a couple of days there will be some new protocols developed to take into account the new paradigm we are in.
The couple of staff we employ have been told to stay home and well for at least a week. We as a food producer presumably could still operate however again, we are working on letting any bugs caught pre-lockdown show themselves. Hopefully the risk of contracting any illness after a week of lockdown will be less and if Covid-19 is spreading widely then that will become more obvious and we can continue with the current policy. We do have plenty of maintenance jobs that we could get staff to do while maintaining a 2+ metre safety zone but a conservative approach feels more comfortable at the moment.
To date one application for a staff member's wage subsidy has gone into the bank and awaiting the second. Our main retail outlet at the Riverside Market has been shut down and without that the need, to keep our production line going is going to be minimal.
Much has been made about the banks coming to the party. Really! From where I stand, they look like they may be delaying some short term income for more longer term. For us all we have received is a passing on of the reduced OCR and our floating has dropped to 4.69% (Doesn't start until April) and the fixed rate is left unchanged. Any future risks they may have appear to be largely avoided by the underwriting by the Government.  The logic no doubt is Government wants to avoid any runs on the bank and keep the public reassured. However as one person writing on the comments in the banking section said : The old classic, "privatise the profits, socialise the losses". It is early days yet and all we know is the 'world' will look different coming out the other side of this. New Zealand may weather the storm reasonably well, we hope, but we already know that parts of Europe, and looking more likely the USA, there are going to be major problems ahead. Heaven knows how the poor buggers in the undeveloped parts of the world are going to go through this.
---
The world is changing fast and we now need your support more than ever. Quality journalism is expensive and in these very troubled times our ad revenues are becoming very uncertain. We provide our coverage free to readers, and if you value that, we ask that you Become a Supporter. To do that, either click on the Red button below, or on the Black button at the top of this page. The level of your support is up to you. Thank you. (If you are already a Supporter, you're a hero.)
---
The only glimmer of hope is the news coming out of China continues to get better.
As with other countries the China's central government has set up a stimulus package. In this case it is supposedly worth US$7 trillion although 'only' US$1 trillion targeted for spending in 2020. Some of the larger cities are making available vouchers to help kick start their local economies.
By last Thursday, Nanjing had giving out ¥318 million ($45 million) worth of vouchers to its residents. People are invited to participate in lotteries for e-vouchers which can be used in restaurants, gymnasiums, bookshops as well as tourist spots, helping the service sector bounce back.
Sounds a bit random but then we are talking about China. One Chinese survey has reported a change of eating habits occurring in China, perhaps it is really a speeding up of what was already happening there with the uptake of a more western style diet increasing,
Fresh fruit and vegetable purchases have seen a significant spike, with 37% and 40% increasing their consumption in each category. Eggs and dairy has increased 35% and 33% respectively. Rice, pasta and noodle buying has also increased among a good number of respondents, resulting in the largest net overall uptick among product categories.
Much of this has been put down to stock piling although canned food sales have remained steady, unlike New Zealand judging by our household.
Another issue that is becoming obvious is that the farming sector in China is "grappling" with shortages of fertilizer, seed and labour. A university survey of rural villages found that 60% of respondents were pessimistic or very pessimistic about the "planting season". It is likely that China won't be alone with this problem, India comes to mind as another with a looming problem. It feels ghoulish to ponder upon the opportunities that may come New Zealand's way due the COVID-19 but at some stage they will come.
In the meantime, we still await rain and so the sheep need feeding and later the hedges might finally get tidied up.