In this time of extreme economic stress, New Zealand's lifelines are its international trade relationships built on a growing set of FTAs. Guy Trafford assesses the health of these arrangements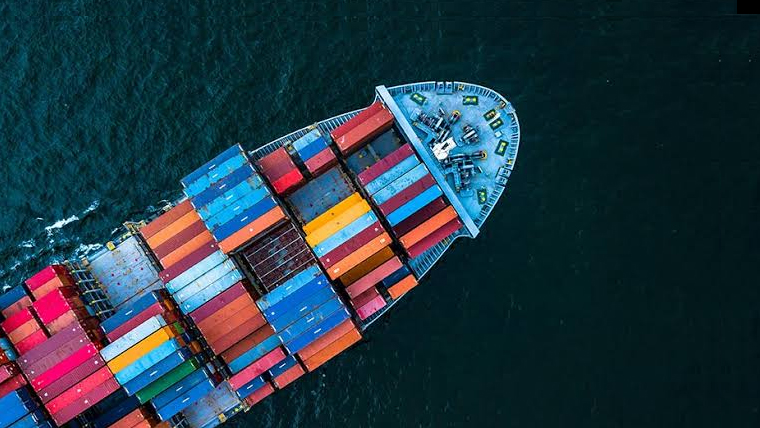 New Zealand has negotiated 10 successful free trade agreements (FTAs). To date they have been with countries in Asia with some of the Americas added on as well, but with the USA being the notable absentee.
New Zealand has generally been supportive of FTAs as they allow us to access markets with no or reduced tariffs and barriers and therefore utilise our competitive advantages predominantly in food production and access cheaper products in return - so working properly a win-win for all parties.
So when New Zealand began negotiations with the EU to try and further  exports, mostly dairy,  access I was always sceptical  that any meaningful agreement could be reached. Anyone who has seen the French farmers in particular protesting against anything that may impinge upon their markets and potential profitability will know what I mean. 1,000 tractors rolling down the Champs-Élysées, dumping manure outside President Macron's office, more manure being dumped outside Toulouse town hall are all examples of the lengths they are prepared to go to. Some of these examples are protests against a potential FTA with Canada. In this case French farmers believed imported beef has lower standards than the local beef. They are protesting against potential use of growth hormones and the feeding of GM feeds to animals.
New Zealand announced intentions to try and get a FTA with the EU way back in 2009  with the first round of talks being held in July 2018. Not surprisingly the bulk of New Zealand exports are made up predominantly of agricultural goods (73%) and the EU takes over 13% of New Zealand exports. A quite different macro picture of the EU  export emerges with manufactured goods making up the bulk (86%) and only 0.2% of total trade.
However, looks are misleading and the trade balance currently is heavily in the EU favour for goods and services by nearly a factor of 2.
In the last couple of days details of what the EU have put on the table have been revealed and Trade and Export Growth Minister David Parker has been quite vocal in his disappointment with what is on offer. Essentially it focuses around dairy products and New Zealand wishing to gain greater access for our products. What has been offered for agricultural products equates to the EU being able to export around 1kg of cheese into New Zealand for every New Zealander while we can export 3 grams into the EU for every individual.
Minister Parker has accused the EU of adopting protectionist policies with even the dairy offer coming with strings with agricultural products being "subject to volume restrictions and a prohibitively high tariff." At this stage the French farmers can remain relaxed as their officials are certainly protecting their interests.
Where the FTA goes from here is anyone's guess, but rapid progress is highly unlikely.
New Zealand tends to always take the moral high ground in these situations and so we are still likely to see the importation of subsidised, cheap cheeses and pork among other items coming from the EU which unfairly compete against domestically produced products.
The problems New Zealand are meeting with the EU are not surprising in this post Covid-19 world. While the government may like to see world trade freed up, even before the virus for the likes of the US the reverse was happening. President Trump threatening to withdraw the US from the WTO if it doesn't bend to his views and putting on additional tariffs on imported goods from many countries, including New Zealand, meant the US was leading the way in policies which many countries are now adopting. Namely protecting their own industries and trying to reduce imports in the process.
New Zealand is fortunate in that the countries we already have FTAs with, with the exception of Australia and Canada, are countries that are generally happy to receive our agricultural products. They are also able in the main able to supply most the goods we want. Ironically one area that they may be deficient in are some of the heavy agricultural products such as tractors.
Now that New Zealand is one of the leading countries to eliminate the Covid-19 virus it remains to be seen as to whether or not we can capitalise on this 'advantage'. The mere fact that our dominant exports are food based makes trading with us more attractive than many other products.
The WTO last year developed a WTO Trade Barometer and nothing on it is surprising. World trade (May 20 report) shows it plummeting and no sign of a 'pull out' in sight ...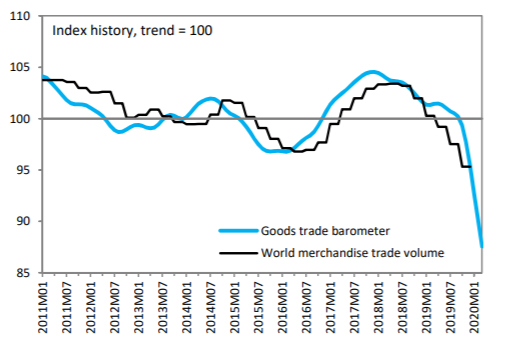 ... except, that is, for agricultural products and while below what they were appear to be plateauing (at 96% of trend)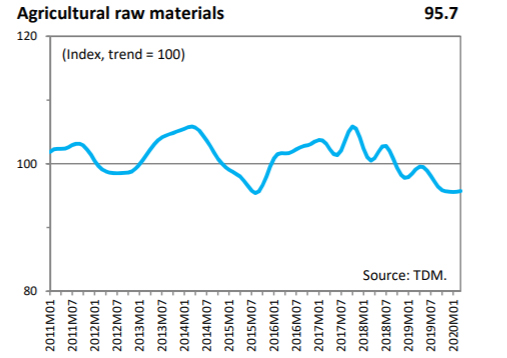 This is being reflected in some products within New Zealand with Kiwifruit experiencing record sales and sheep meat still maintaining good levels. The potato chip threat from cheap EU imports, covered a week or two back, seems to be getting taken seriously by our Government, with Potatoes New Zealand having had a meeting with Minister Faafoi last week to discuss investigating the potential importation of heavily discounted frozen potato chips into New Zealand.