Guy Trafford is disappointed that the latest MPI aspirational document highlights yet more confusing signals for the rural sector, devoid of detail of what will be supported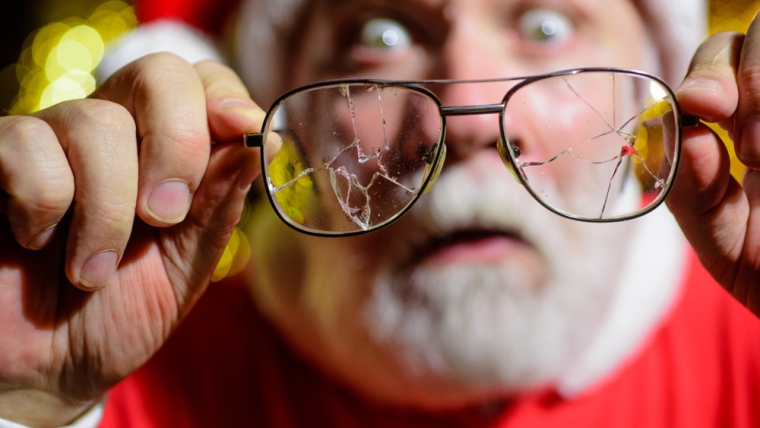 I was somewhat taken aback by Minister for Primary Industries Damien O'Connor's release of the Governments aspirational statement that they are aiming to lift primary sector exports by $44 bln in the next decade.
To put this into some sort of context, in 2019 the sector hit $46.5 bln so we are looking at a near doubling of returns.
The MPI report which the Minister's statement is based upon is targeting a flat $10 bln per year for the eleven years up to and including both 2020 and 2030. If we compound out the $46.5 bln to the $90.5 bln which presumably is the target, then export receipts need to increase on average a tad under +7% per year. But to date this year primary sectors exports are ahead by +4.5% over 2019. However, I suspect in regard to livestock these numbers may be inflated by drought pushing a lot of capital stock into the works as well potentially some destocking of farms going into forestry (just thought I'd drop that in).
Just to add further confusion to the Minister's release, an analysis by others have cast serious doubts on the additional +$44 bln and believes that the figure in 2030 should be $57.6 bln, so rising just +$10 bln over the decade. Nothing in the release would support the lower figure, (except perhaps logic and common sense).
The Minister does seem to be getting poor numbers from MPI of late, with the area of new forestry plantings also creating some confusion.
If we go with the second figure then the annual increase is (only) an average of +2% per year and then look back at the previous 10 years (2009 -2019) we find an average of 5.5% and as the below graph shows there are some major annual variations.
Source: Stats NZ.
So, a word of warning here is that the $44 bln is a questionable number that may get revised (downwards).
Before getting into detail, just a reminder of what the primary industry sector largely consists of; Agriculture, Dairy, Sheep, Deer, Wool, Horticulture (which includes fruit and vegetables), Arable grains and crops (that aren't included in horticulture), Fisheries (both wild fish caught and aquaculture) and finally, Forestry, both unprocessed and process timber. Other smaller but rising sectors also include pork and poultry and no doubt I've missed some out also.
One thing that had my eyebrows raised was that last year MPI's outlook was considerably more subdued. In October they forecasted a -0.1% drop in 2020 later in December they updated that to a positive +3%. Latterly, COVID-19 certainly has made life a lot more complicated, at least in the short term, to try and get a handle on what is happening with supplies and demand around the globe, but then this latest MPI report is looking out to 2030 and was completed under the influence of COVID-19, so no excuses can be made as a result of the changing situation. The report which the Minister is using as his guide to making his release is long on generalities and light on any real detail.
Broken into three areas of aspiration the report focuses on:
Productivity; that's where the +$44 bln comes from.
Sustainability; restoring New Zealand's water ways and reducing methane emissions
Inclusiveness; increasing the number of Kiwis' involved in the Primary sector by +10% in the 2020-2030 period.
The detail around "productivity" should be where MPI could bring some expertise to the discussion. However, there is a paucity of detail and ideas. It does mention an increase in smaller scale irrigation schemes driven from stored water, aquaculture gets a mention and surprisingly the strong wool sector features probably more than any other specific resource. MPI must know something strong wool farmers have been missing for the last couple of decades and to achieve this turn around from an all time low (in real terms) is incredibly optimistic, especially with the limited processing resources New Zealand now has.
Sustainability focus is on regenerative agriculture, restoring waterway and utilising waste products from the timber industry. These are all laudable aims and no reason why they shouldn't be achieved. My problem is that they will not be contributing much to the additional +$10 bln per year required to achieve the + $44 bln target.
This same criticism could also be applied to "Inclusiveness". Getting more Kiwis' involved in the primary sector will be great and apart from not adding to greater housing demand, helping to bridge any urban -rural divide and providing more jobs I fail to see how they also will contribute much more than what migrant workers provide assuming the plan is to replace the need to bring foreign workers in. At least in part.
Maori are also singled out as having potential for improvement and will be assisted by providing additional Maori agribusiness extension. This smacks of patronising to me. We all can use help and no doubt Maori can as well, but Maori look to be making pretty good gains already and are showing the way in many areas.
One area which may make a difference is "We will support investment in improved digital infrastructure". The frustration many not far out of an urban boundary find with lack of decent internet and cell phone coverage is a constant frustration and slows down communication considerably, especially in a world where banks, insurance companies and government departments are increasingly providing services and requirements only available online. Has anyone seen what happened to Uncle Shane's $15 mln yet?
Perhaps I'm being harsh as this is only a "Road map" and maybe more fleshing out will come later. But it was MPI that raised the $44 bln goal and I would like to think they applied a bit more rigour than just plucking a figure out of the air. Because that is what it looks like.
So, in general, there is nothing in the Report that I would not be happy to see happen but as a "road map" to show the way forward that will lead New Zealand into prosperity I struggle to be convinced that this will lift productivity or profitability anymore than what business's are doing on their own bat.
For those who may take the time to go to the Report, although it is 24 pages the crux of it is on pages 16 and 17, so not too much time need be spent perusing to gain a fairly accurate idea.
It pays to keep an eye on your emails as in addition to the MPI "Road map", or perhaps ironically, the "Primary Sector Council's Vision and Strategic Outline" was also released today. Although published online by MPI is was put together by industry heads of the private sector. In its general tenor it is very similar in tone to the MPI road map and uses very similar language to the point where they both have the same title "Fit for a Better World". I assume this is no accident and have either been done jointly unless someone has borrowed from the other. Anyway, it got me confused. The biggest differences between the two was the Primary Sector Council Vision didn't put in the +$44 bln figure and was a little more circumspect in annual growth rates, keeping theirs down to between +2 to +5% annually. This is a figure that is certainly more attainable especially given some of the other constraints that will be applied to industry.
The message coming through strongly from both documents is certainly that the future needs to be more sustainable on all fronts, the rest we can ponder on.