Guy Trafford sees new food and land-use virtue rules accelerating the rise in the cost of local food, or a faster rise in imported food, or both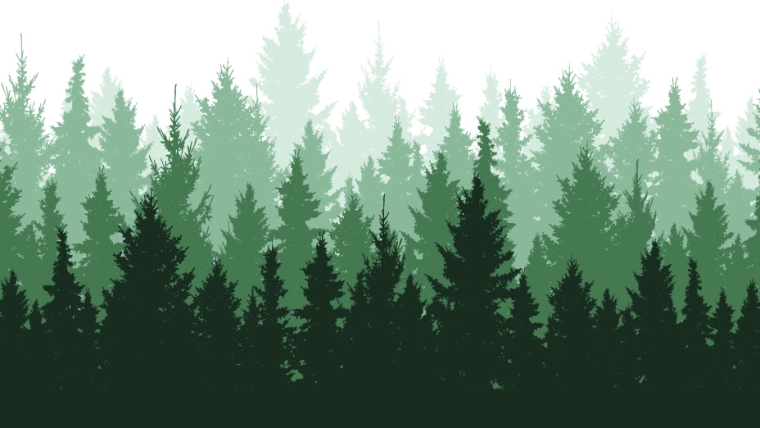 I will admit to being somewhat relieved to see Andrew Hoggard as being reported as seeing the Governments 'Fit for a Better World" through a similar lens as myself. The $44 bln aspiration figure was so 'testing' that I was wondering whether I was misinterpreting something or had missed something else to provide more context. But apparently not.
He correctly highlights the "head winds" farming has to face as being a major handbrake on increasing productivity. These include the taxes on carbon and restrictions around water usage and protection. Most no doubt agree, to some degree at least, that better management of our resources needs or needed to take place. Likewise, climate change is real and so some disincentives on increasing carbon emissions was required. However, to almost double export receipts in this environment is a very bold statement to make (and that is being kind) especially without providing some reference to how this might be achieved.
The argument around CO2e emissions has been will argued and lost. This is going to put a major constraint around livestock production and the vacuum in land-use where economics dictate that sheep and beef are no longer viable will be trees. The "Clean Water Package" of 2017 had a target that 90% of our rivers and lakes to be fit for swimming by 2040. One of the means to achieve this was/is to eliminate all livestock from direct access to waterways. At the time the steeper country was felt to be left out as the lower stocking rate and lack of a feasible way to fence of waterways meant hill country was dodging a bullet.
Now with the passage of time and the removal of caps (or at least to higher levels) mean that forestry is increasingly going take over these areas. On one hand this seems a practical even logical evolution, but only so long as the forestry remains on the steeper country arguably unsuitable for pastoral use. This land can also be shifted to, or encouraged to revert to Manuka and add to the honey resource. Unfortunately, experience has shown us that land that is too steep for efficient livestock production is also less than attractive to forest companies. And apiarists also need reasonable access to their bee feeding grounds.
After the Minister for Primary Industries announced that he thought that a cap of about 40,000 ha of farmland going into forestry would suffice, the government has now passed the buck onto regional councils. Spokesman for Forestry Stuart Nash has said Labour would pass a law within the first six months if getting back into government providing councils with the powers to determine what class of land can be planted in forestry. If I'm correct, Gisborne District Council has had such a 'program' in place for a couple of decades or at least part of what is envisaged. I.e. They have had policies to 'encourage' steeper and eroding lands to be planted in trees. What the new powers will provide presumably is clarity on what land cannot be planted in trees.
Minister Nash has said "Resource consent would be required for plantation or carbon forests on Land Use Capability Classes 1-5 - often known as elite soils - above a threshold of 50 hectares per farm,"  and "While 90 percent of forestry planting for (carbon absorption) happens on less productive soils in classes 6-8, we want to ensure all planting happens away from our most valuable soils, 1-5."
Needless to add the Forestry Owners Association are opposed to the idea and Federated Farmers are supportive.
In the meantime Government is waving a flag saying that vegetable growing farms in the 'key' vegetable production areas of Pukekohe and Horowhenua may be exempt from some of the water control requirements that the rest of the country must meet. Presumably, this is so consumers have access to cheaper vegetables. Making exemption to rules always creates problems and this one is no different. Growers in other parts of the country will have good reason to feel aggrieved having an additional hurdle to climb that others don't. Christchurch for example grows a lot of it fresh vegetables near Southbridge and Marshlands. Ohakune and Southland grow a major amount of the countries root vegetables, Gisborne grows large amounts of lettuce, broccoli and corn and so it goes on. In addition Maori in the Horowhenua are not happy over the lack of consultation over the exception with Lake Horowhenua being a major receptacle of nutrient run off from farm land and presumably crop farms among these.
Exceptions aside, the water requirements and the growing cost of heating greenhouses are to increase the cost of fresh vegetables. This no doubt will lead to an increase of vegetables coming in from overseas. You do not have to look very far to find broccoli from Spain and frozen vegetables coming in from Chile. These will be countries that have considerably lower costs of production due to more lenient rules. Is this the outcome the government wants? I'm sure consumers don't.
Up to now the government seems to be intent on protecting consumers from the effects of the regulations' farmers have to absorb and as most livestock products are exported, they have achieved this. Vegetables however, largely all end up on the local consumers plate and they may see either a dramatic rise in prices, or foreign sourced food increasingly coming in.
It will undermine the drive to make New Zealand a food destination.