Guy Trafford explains how the Commerce Commission DIRA review worked out this year, and focuses on Fonterra's push for rights to refuse milk supply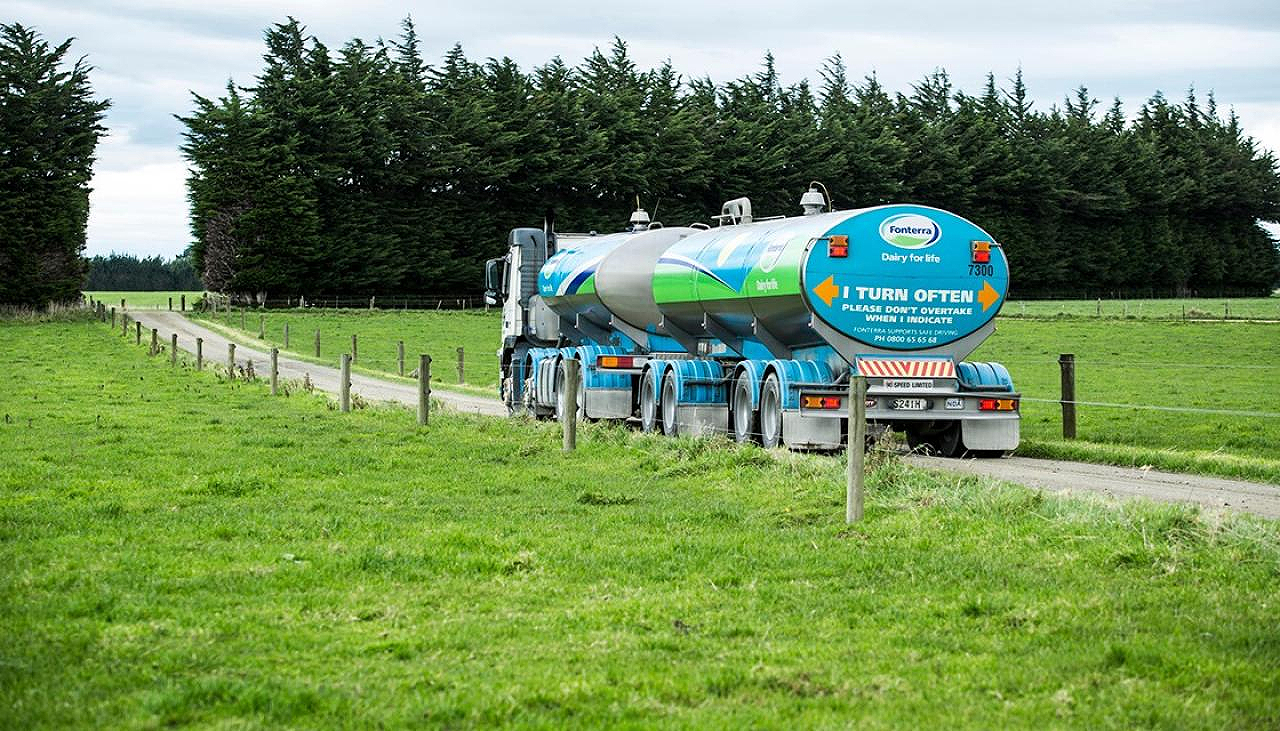 The softening of the GDT has continued again on the latest auction coming back on a weighted average. This is the third drop on the trot with a combined average fall of -7.5% over the last 6 weeks. All of the commodities relative to New Zealand producers fell with cheese taking the biggest fall of -3.6%
Butter -2%
Cheese -3.6%
SMP -1.7%
WMP -2.2%
Given New Zealand (and to a lesser degree Australia) are about to significantly contribute to global supplies and according to USDA data most northern hemisphere countries are ahead of normal production, the drop should not be seen as a warning of future trends. The fact the banks are holding to their price predictions at previous reasonably positive levels reinforces this. The one element of concern is the fact that volumes sold were -4% down so a drop on lesser supply may raise some eyebrows. The major price support came from China who appear to be lifting their stocks perhaps for food security reasons while most other regions had reductions in their traditional levels. No doubt a reflection of the uncertainty being experienced in most/all economies.
New Zealand products still maintain a premium over the European counterparts but the gap (premium) with the USA has closed up.
Sticking with dairying, the Commerce Commission's draft report of the "Review of Fonterra's 2019/20 base milk price calculation: Dairy Industry Restructuring Act 2001" was released this week. No particular major issues were raised although; "On the face of it, the application of Rule 19 (non-recurring costs) in 2018/19 may not be appropriate for all of these costs given that some appear to relate to ongoing changes to administration and other overhead costs."
They also held the opinion that the "asset beta" used has issues.
However, we have retained our 2017/18 view that the asset beta that Fonterra applies is unlikely to be practically feasible. We note that Fonterra has signalled that it will establish a new estimate of the asset beta for the 2020/21 season and we expect this will become a focus for next year's review.
Asset beta is used as part of the formula used to assess risk, usually in investment analysis such as share markets when comparing the risk of one investment versus another, that is, the volatility of one investment from its mean versus others. Generally, investors do like volatility as it equates to uncertainty which no one likes. How it is used by Fonterra is presumably to apply a risk element to their pricing formula. Presumably, those concerned with the process have already been in touch with the Commerce Commission, Synlait, Fonterra and Miraka have already made submissions, which look to be largely discounted by the writers of the report. But the Commission invites submissions on its draft report by 12 noon, Tuesday 1 September 2020.
One change that has occurred to the DIRA this year (July) and wasn't widely discussed is the ability Fonterra now has to not accept milk from all prospective milk suppliers. It also has removed the requirement of Fonterra to have to supply milk to competitors. Some time has to pass before these changes come into action. The removal of open entry is effective from June 2023 while the other changes will come into force from next June.
Two groups of suppliers should be concerned by the "right to refuse milk". They are those producers which continue to have issues around their production. These can range from environmental to animal welfare to milk quality. Fonterra has 'rattled its sabre' with such producers in the past but the new changes should mean they can apply this right with less concern about legalities and push backs. Most suppliers would welcome this change. It is unlikely to affect Fonterra's bottom line although it will allow Fonterra to apply a better public image to consumers by not having to count 'problem' farmers among its suppliers.
The right to refuse entry from new conversions, as stated, appears to be limited to only new conversions. The Simon's Pass conversion is consistently rolled out as an example of a milk source Fonterra would rather not be involved with. Miles Hurrell is on record as saying he would not like to see any more spread of dairy into the Mackenzie Country. It appears at least on the surface that farmers who chose to leave the Co-op to supply another producer are not necessarily able to be excluded, a fact which will stick in Fonterra's craw. In relation to the Simon's Pass situation I expect the decision cannot be back dated so for now Fonterra is stuck with them but it should make  future plans to put in any new conversions a more risky decision with some serious conversations with Fonterra required. At the moment with the added requirements to meet national and local regulations few conversions are taking place; it is hoped that the looming deadline does not incentivise prospective conversions to speed up the process. This was the response to forest clearing when the deadlines for ETS liabilities announced.
Fonterra will welcome the changes although no doubt will have liked them to be broader and "the right to refuse entry" probably brought in earlier. From comments from the Commerce Commission we may see some (minor) changes to the way the farm gate price of milk is applied next season.