Guy Trafford reviews the new team now responsible for leading the Government policies of most interest to the rural community and the agrifood industry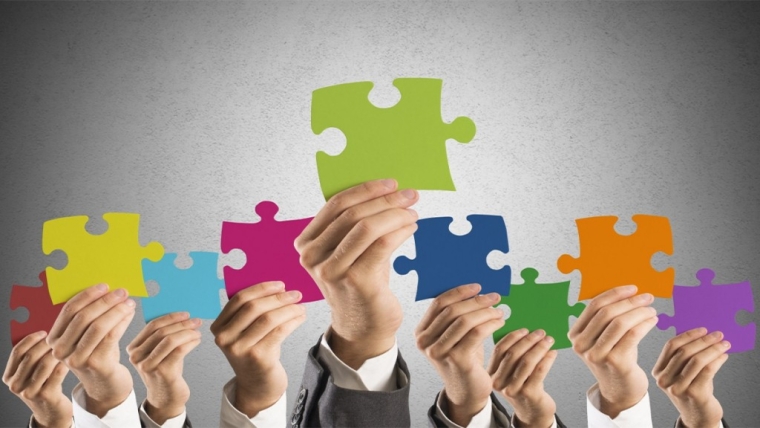 We now know who the shakers and movers are to be within the Government, and who to watch for the good, bad and ugly when it comes to the land and oceans. The list consists of five members of Labour plus James Shaw from the Green Party.
Two relatively new names stood out; Kiri Allan who hails from inland Gisborne and is looking after (outside of Cabinet) Conservation, among other jobs. She was the Junior Whip in the last government but does have credentials that should help provide a balanced view of conservation in an agriculturally based economy. Coming off her pre -election profile is the following.  "Before entering parliament in 2017, Kiri managed a large agriculture and horticulture portfolio here in the East Coast that included kiwifruit, dairy farms, forestry sites and apiculture. Turning dirt into decent jobs has always been a focus of hers. She also practised commercial and public law in Wellington, the Bay of Plenty and the East Coast and was heavily involved in new kiwifruit developments on the East Coast."
And other name was the Hon Meka Whaitiri. She has the role of associate Minister of Agriculture with a particular focus on animal welfare, which is slightly ironic given she spent some early years working in the freezing works. I suspect these two women will be a different style of parliamentarian than the Minister of Agriculture etc (see below) the Hon Damien O'Connor.
I have always thought that while he seemed 'good bloke', O'Connor didn't seem to rattle too many cages in cabinet. The PM however must rate him as he has also been given the Trade and Export Growth portfolio. This would have to be one of the more critical areas of responsibility in the current climate. 
David Parker and Stuart Nash complete the balance of the Labour MP's likely to affect land and water reform with Greens James Shaw filling the climate change role.
It could also be argued that Ayesha Verrall as Minister for Food Safety should be included also, depending upon how this job is scoped out.
Given the breadth of roles these six (or seven) are dealing with they are going to be busy individuals.
There is no one person who is tasked to have the 'grand overview' of the various components of managing New Zealand's primary resources because Agriculture, Forestry and Fisheries are all split up. This may be a realistic approach work-wise but hopefully all these individuals have the sense and understanding not to create silos around their focus area when there are large areas of overlap. At the moment for this term, the slate is clean and the future, while full of questions, will also reveal plenty of opportunity.
A summary of the respective ministers and their roles are below.
#8. Hon David Parker
• Attorney-General
• Minister for the Environment
• Minister for Oceans and Fisheries
• Minister of Revenue
• Associate Minister of Finance
#11. Hon Damien O'Connor
• Minister of Agriculture
• Minister for Biosecurity
• Minister for Land Information
• Minister for Rural Communities
• Minister for Trade and Export Growth
#12. Hon Stuart Nash
• Minister for Economic and Regional Development
• Minister of Forestry
• Minister for Small Business
• Minister of Tourism
#18. Kiri Allan
• Minister of Conservation
• Minister for Emergency Management
• Associate Minister for Arts, Culture and Heritage
• Associate Minister for the Environment
Hon Meka Whaitiri
• Minister of Customs
• Minister for Veterans
• Associate Minister of Agriculture (Animal Welfare)
• Associate Minister of Statistics
Hon James Shaw
• Minister of Climate Change
• Associate Minister for the Environment (Biodiversity)
#20. Ayesha Verrall
• Minister for Food Safety
• Minister for Seniors
• Associate Minister of Health
• Associate Minister of Research, Science and Innovation.
I have never been a fan of the (previous government's) Minister for Land Information Eugenie Sage (goes back to her ECAN days, perhaps I need to move on) but credit where it is due she blocked Ernslaw One trying to purchase 630 ha of existing farmland in Marlborough as there was little benefit to the country from it. This was despite then Minister of Revenue Stuart Nash approving it.
Minister Nash has been moved to a role where he is less likely to have influence with overseas investments although as Minister of Forestry it seems to show where his biases are. Presumably Minister for Land Information (Damien O'Connor) will now be keeping watch over OIO applications, at least when they are concerning land purchase.
An American observation
The biggest news of this week (and only history will show how much greater it proves to be) is now only hours away. The disturbing aspect is the previous US election has shown how unreliable polls can be and nothing is certain until the vote counting is complete.
Most will breath a huge sigh of relief if Biden can achieve a clear mandate which puts future contesting to bed. However, even if he does the new president is still not sworn in until January 20th and who knows what acts of stupidity could be done in the intervening 12 weeks or so.
So, tomorrow may be just the start of yet another chapter in the intriguing saga of US politics. To reuse an overused saying: let's hope the light in the tunnel for the US is in is not a train.