Despite a bump in the road at the last dairy auction, future demand prospects remain good and unchanged. More focus goes on mitigating farm environmental pressures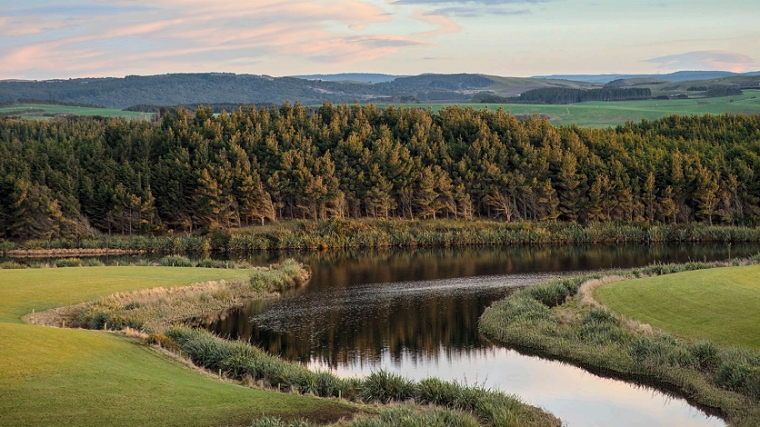 The short run of positive GDT results (the previous three auctions) has come to a halt with a -2% weighted average fall in the latest auction.
Expecting the GDT results to keep going up is unrealistic but the drop is still a little unsettling.
Unfortunately, the powders led the fall with SMP down -4.4% and WMP -2%. Perhaps surprisingly the more food service orientated products had a more positive result with butter up +2.6% and Cheddar falling but only by -0.8% - surprising, because with the increasing spread of countries going into some form of COVID-19 lockdown food service activity must be decreasing (again).
That the powders have dropped may be an indication that China's stocks are reasonably full and their buying activity is a bit more constrained along with increased powder volumes coming out of New Zealand and Australia as we hit peak production.
Looking to the future there is no obvious reason for producers to be overly concerned, at least no more than yesterday before the latest GDT results came out. A report out of China quoted by dairy giant Yili has shown that as a result of COVID-19, 52% of Chinese consumers are looking to improve their nutrition and consuming more milk is seen as part of that improvement. Yili has been voted the most valuable dairy brand and second most valuable food brand in China by brand value agency Brand Finance.
Fonterra director updates
Sticking with dairy, Fonterra has announced its director election results and incumbent Director Brent Goldsack has maintained his seat and has been joined by Cathy Quinn.
Quinn is "a professional director, having previously enjoyed a 30+year career as a commercial and corporate lawyer with Minter Ellison Rudd Watts, and has significant expertise in governance, equity capital markets, mergers and acquisitions and private equity services. Amongst the numerous awards she has won, Cathy was made an Officer of the New Zealand Order of Merit for services to law and women in 2016. Cathy grew up in rural New Zealand and spent summers on family farms in her youth. She is now a director and shareholder of Thistlehurst Dairy Limited, based in the Waikato. She has advised the dairy industry for many years in her capacity as a lawyer, including the Dairy Board, Fonterra, the Shareholders' Council, and competitors of Fonterra. Cathy is now pursuing a full-time governance career, having stepped down from the Minter Ellison Rudd Watts partnership at the end of 2019. She is a director of Tourism Holdings, Fletcher Building, Rangatira, a board member of New Zealand Treasury and the New Zealand China Council, and Chair of Fertility Associates."
In addition other results are:
Shareholders John Gregan and Glenn Holmes were elected unopposed to the Directors' Remuneration Committee.
In the Shareholders' Council elections, the following two Shareholders' Councillors were elected:
Ward 4 - Waikato West Grant Coombes
Ward 6 - Piako Nacre Maiden
Both Grant Coombes and Nacre Maiden are new Shareholders' Councillors.
In the four other Shareholders' Council wards where elections were due, nominees were elected unopposed. The Councillors in those wards are:
Ward 3 - Southern Northland Greg McCracken
Ward 12 - Central Plateau Kylie Leonard
Ward 18 - Wairarapa John Stevenson
Ward 24 - Eastern Southland Don Moore
Kylie Leonard and Don Moore are new Shareholders' Councillors.
Environmental progress claimed
Fonterra appears to be gaining favour with shareholders judging by its share value with it steadily improving in cent weeks. Sitting at $4.41 at the moment down from its annual high of $4.60 last week it is still showing an upward trend since its low of $3.41 on May 12th. The Coop is trying to do its bit in reducing global warming and its latest sustainability report has, according to Fonterra, shown the "most encouraging progress to date".
The report shows that Fonterra improved all three of its core environmental metrics around greenhouse gas (GHG) emissions, water use and solid waste to landfill for the first time since launching its first stand-alone Sustainability Report in 2017, as well as lifting its financial performance and continuing to support communities.
The EU in the meantime has progressed their regulations on controlling GHG emissions.
The proposed regulation sets a legally binding EU-wide common target of net-zero greenhouse gas (GHG) emissions by 2050 as well as a reduction on GHG emissions of 55 percent by 2030. The European Parliament has adopted its position on the proposed text, while the Member States are still finalising their own position. Once the EU Climate Law is adopted and enters into force, one of the founding principles of the European Green Deal, for the EU to become carbon neutral by 2050, will be enshrined into law. The European Union and its Member States will then have to find ways to reach this goal. This will be done through legislative and non-legislative changes that may impact agriculture and food production. Up to now agriculture has avoided most of the direct impacts of climate regulation but it is now also coming under scrutiny.
The Farm to Fork Strategy, the Biodiversity Strategy 3, the Climate Target Plan and the Methane Strategy 4, published by the European Commission as part of the Green Deal, give an indication on some of the future proposals that will be put forward to reduce the amount of EU greenhouse gas emissions that are caused by agriculture and food production. These future proposals include:
- A Revision of the Renewable Energy Directive (REDII) to increase the overall binding renewable energy target for the EU and improve the sustainability criteria for renewable energy, including biofuels and forestry biomass;
- A Review of the data on biofuels with high indirect land-use change risk and setting up of a trajectory for their gradual phase out by 2030;
- A Revision of the regulation on greenhouse gas emissions and removals from land use, land use change and forestry (LULUCF);
- An EU Carbon Farming Initiative to increase carbon removal and carbon storage;
- A Proposal for a revision of the feed additives regulation to reduce the environmental impact of livestock farming, and especially methane emissions;
- A Proposal for a sustainable food labelling framework to empower consumers to make sustainable food choices;
- An Action Plan for Organic Farming for 2021-2026;
- A Proposal to avoid or minimise the placing of products associated with deforestation or forest degradation on the EU market ("deforestation-free supply chains").
Depending upon what levels of costs and GHG reductions are applied to EU farms it should help to redress some of the production imbalances that New Zealand farmers have been concerned about with EU farmers up to now looking have potentially unfair advantages in production costs.