Guy Trafford reviews how the New Zealand pastoral agriculture sector compares with its carbon footprint; it's probably a marketing advantage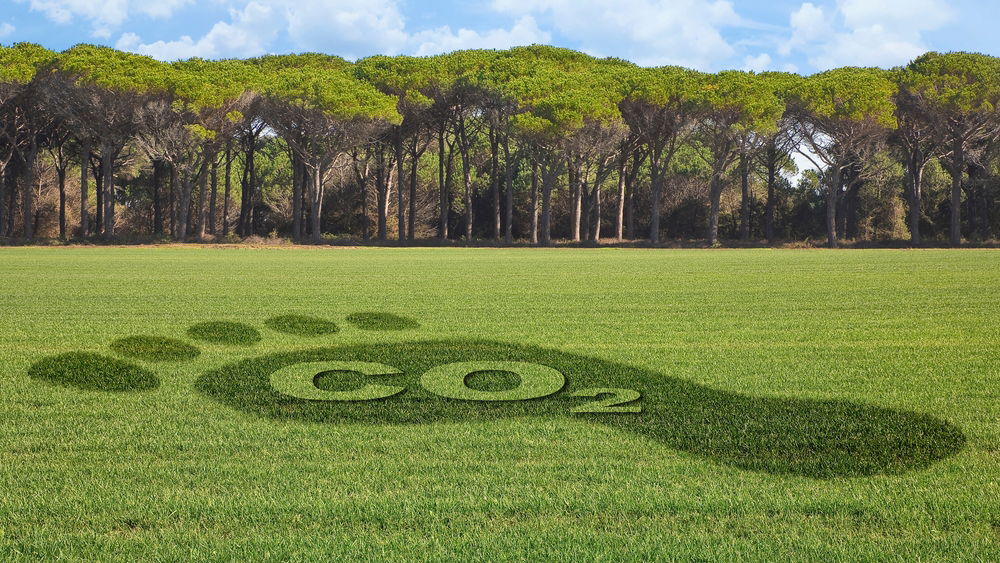 With the international conference on climate (COP26) now well behind us and ultimately not worth the airfares it took to get the attendees to it, I'm hearing discussions about what individuals can do to reduce their own carbon footprint.
This is starting to be seen as more critical as the governments of the major emitting countries have shown that they are not prepared to make the changes (sacrifices) required to lower emissions to a level where future generations may have a better than fighting chance of having a liveable planet. (It's worth mentioning here that on paper New Zealand is/has responding well with legislation, it just remains to be seen if it can be translated into action. To date this has not occurred to any meaningful level but let's give government the benefit of doubt in the meantime.)
New Zealand does have a programme to incorporate agriculture in the future (2025) and we are already one of the more efficient food producers in the world given our benefits of climate and on farm management. This may prove to be really important going forward when consumers start to monitor their consumption versus emissions.
In developed countries where most of our export products go there are 4 or 5 categories that make up the majority of household emissions. It is in this area that consumers are going to start to focus on to feel they are able to make some difference to emissions even if governments aren't. Not surprising transport (transport energy) makes up the largest contribution, but with the drive to electric cars and more efficient public transport changes have been occurring in this area for some years already. New Zealand has been a laggard here, it's smaller spread-out population part of the reason and lack of incentives the major part. $3.00 per litre fuel costs are certainly now capturing people's attention.
Overseas, household energy is another large source of emissions especially cooler countries such as in Europe which have a high reliance of diesel or other fossil fuelled heating systems. New Zealand with milder winters and better resourced energy from renewable sources performs better here.
The other major source is food. Depending on where you look this can make up 20%-30% of household emissions. Ironically, people's focus is not only being driven to look here for environmental reason and benefits but also because the high cost of energy is making people become more discerning about where they spend their remaining cash. In New Zealand of the household emissions; transport makes up about 37%, food and beverage 25% and household and utilities 12%. From 2007 to 2018 household emissions rose 11.6% no doubt largely influenced by the increase in population which rose 8.7% from 2008 -2018 but also greater consumption.
Looking at the different food types, most farmers will be aware that what we largely produce in New Zealand (milk and red meat) are at the heavy end of carbon production especially when compared to other plant based foods.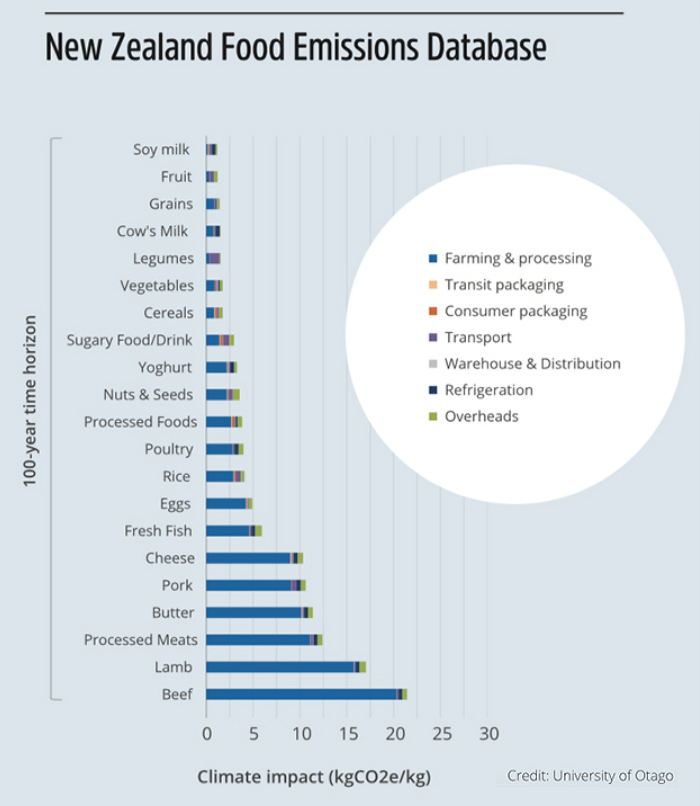 Fortunately, if we assume that there is still going to be plenty of consumers who want to eat meat and dairy products, be it in reduced amounts (but larger numbers), then New Zealand is well placed to capitalise on this trend. For dairy products New Zealand producers have the lowest (best) carbon footprint when compared to other major producers.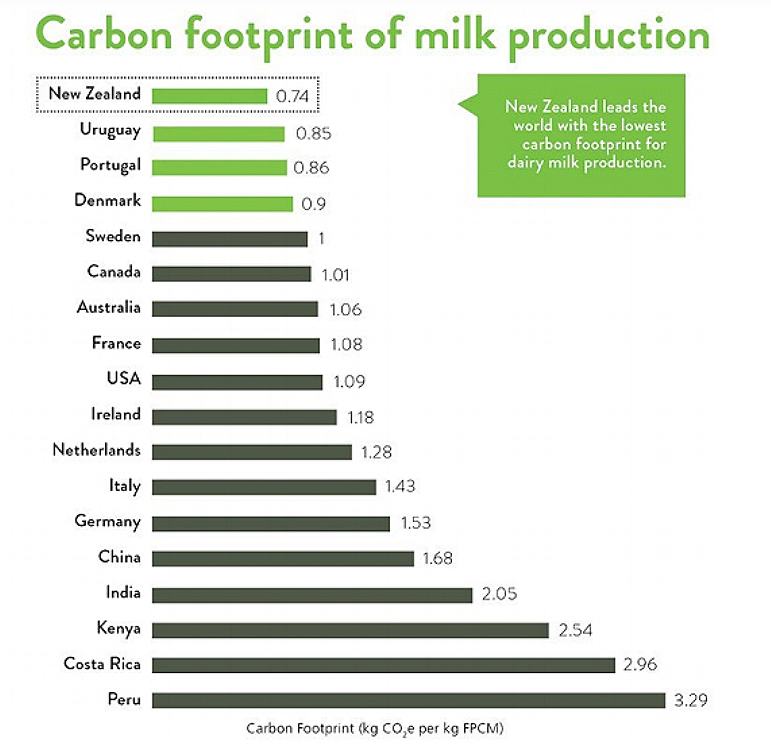 Source: DairyNZ
When it comes to red meats the comparison is equally telling with data from and looking at the US shows that at least on the examples shown US beef has over twice the carbon footprint and lamb about 50% greater than what is produced and put on the plate in New Zealand.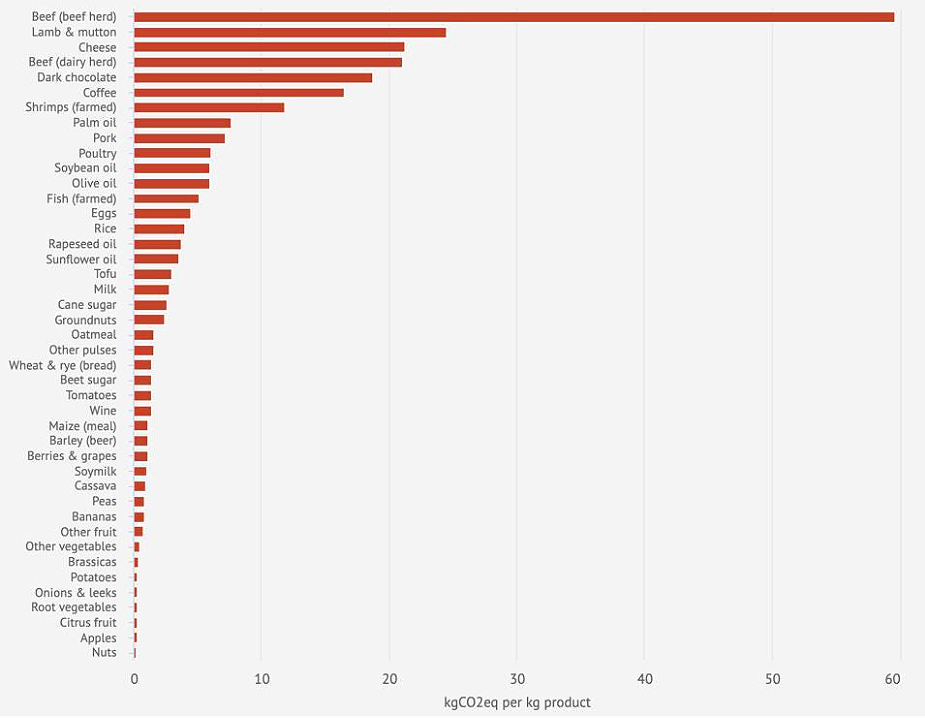 Source: CarbonBrief.org
On considering why the US beef data is so much higher than New Zealand's, the things that sprung to mind were: Larger carcass size leads to more energy consumed and younger animals are more efficient; Fatter carcasses, and fat takes more energy to produce than muscle.
Conversely, I do seem to recall that animal GHG emissions from feedlots (where most US cattle are finished) are lower per intake of feed than from pasture due to the feed types. However, the trends expressed above do seem to be the accepted norms and they certainly suit New Zealand's case.
So, New Zealand farmers may feel hard done by with having to be dragged into the ETS. Especially when the UNFCCC recommends that food production is not included in any costs for carbon programmes.
However, as the consumer trends become more discerning, especially at the top end of the market which is where all New Zealand products need to be, then the fact that farming is included may eventually prove to be a strength rather than a weakness. We will have the lowest carbon footprint for our meat and dairy products and more importantly we should be able to prove it.
So, while farmers may not wish to actually embrace the He Waka Eke Noa consultation they certainly need to recognise that this should help to future proof livestock farming into the foreseeable future and should provide another form of competitive advantage to New Zealand exports. The EU (as previously reported) already has a programme to 'tax' imports into the EU that they feel do not acknowledge (and pay for) the carbon emissions, so the screws already are beginning to tighten.