China sets the stage for mass adoption of 'cultivated meat', but it also opens real opportunities for the real thing done right. Guy Trafford also wonders if we have a key brand ambassador opportunity?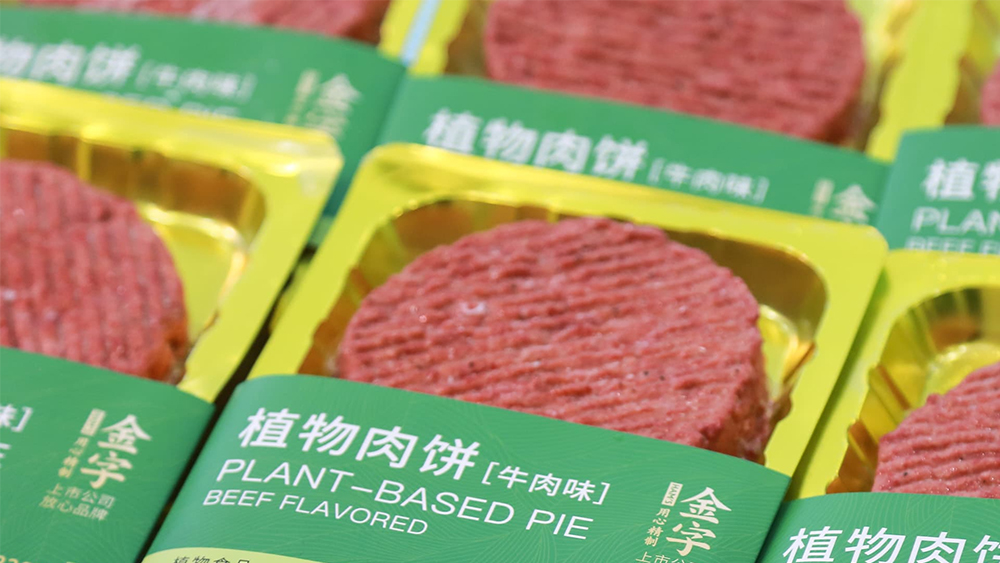 China has been in the news this last week or so for all the positive reasons for a change, notably the Winter Olympics where it is show-casing itself yet again as setting a standard which makes the rest of us sit up and watch. Looking through the Chinese English media sites one of the things that leapt out was the news that the US trained Chinese free style skier Eileen Gu has turned her success on the slopes into a multi-million windfall. It is estimated that she has made over US$31 mln from endorsements and promotions in the last year, such is the pulling power of a sports celebrity there. Shifting her allegiances from the US to China has certainly increased her profile but even without it she would most likely have achieved success.
It got me wondering, given the profile the snow boarders have achieved especially with younger Chinese who, preferably in New Zealand, is going to snap up snow boarder Zoi Sadowski-Synnott? As one of the more successful female snowboarders over there and coming with what seems to be a clean pedigree and great PR both at a personal level and at the national level (where politics is concerned) she looks to be ripe for the plucking by a New Zealand international company. Fonterra springs to mind.  As a brand ambassador it would be hard to find a better fit for clean, green New Zealand products, especially in China. Hopefully some marketer has taken notice and already has plans afoot before her star starts to fade. Whether she harbours the same ambitions, who knows, but a sports career can be oh so short.
Sticking with China, news has come out that China has included 'cultivated meat' and other "future foods" in its five year agricultural plan. Now that China has belatedly awoken to the threat of climate change, and with 30% of its agricultural emissions coming from cattle, the interest in 'lab meat' was always going to happen.
Recent surveys there has come up with results that show consumers are not so enamoured with the current range of plant-based meat alternatives, but 90% of those surveyed indicated they would be prepared to try 'cultivated meats'.
A similar US study came up with only 25% of those surveyed in the US would consider the same.
Depending upon where you look, demand for ruminant meat (beef, mutton lamb etc) is expected to increase by between 50% -100% by 2050 (Good news for New Zealand producers if we don't stuff it up). What this would mean to the environment doesn't bear thinking about, despite our prejudices.
So for the 'masses', lab-based alternatives makes perfect sense to take up the shortfall. This should fall into New Zealand's lap if we can still produce the 'real' stuff but in a sustainable way (or mostly anyway and certainly far better than our competitors).
So let the lab meat keep peoples taste buds salivating but for us target that top end that are prepared to pay at rates that allow us to do it sustainably.
In the meantime the world needs to be grateful (perhaps the wrong term but certainly we should glad) that China is managing to still keep Covid largely at bay. Without their economy still pumping relatively hot both with exports and imports it keeps the rest of the world economies (including New Zealand) functioning and consumers satisfied. It should also be a reminder just how precarious the world situation still is.
This is especially so when we consider that the Chinese vaccines do not appear to be as effective with battling the omicron variation even with their 87% vaccination rate. A Goldman Sachs report from January had the scenario that if the virus was to get out of control in multiple provinces, then its GDP would plummet to 1.5% this year, its lowest since 1976. Plus of course apart from the economic disruption there is the human toll.
So, while there is light ahead that Covid may finally become if not a memory, then certainly something we can all tolerate, we are not (quite) there yet, and of course, there is still the risk that there may be another twist yet in the tail.