Guy Trafford reviews the Rabobank/Federated Farmers survey on pay-related benefits of working in rural businesses and finds improvements have been surprisingly positive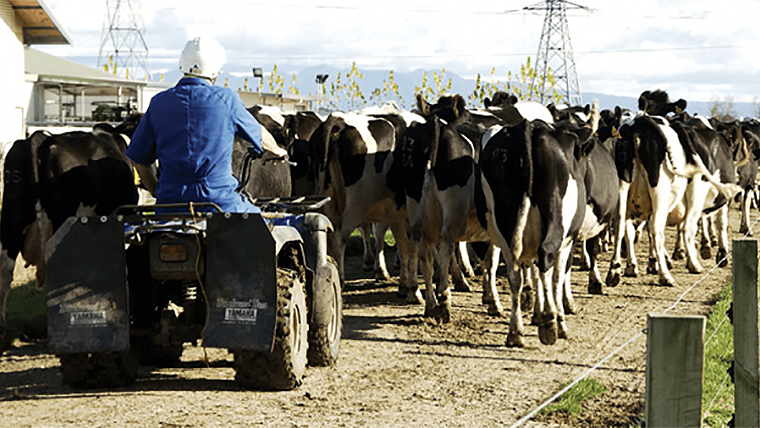 The Rabobank/Federated Famers Survey on agricultural wages was released this week. Done every 2 years it gives both employers, employees and perhaps importantly, prospective employees, a chance to gauge their position.
This year the survey showed an average growth of +13% since the 2019/20 one.
While some employers might gulp at the increase Feds president Andrew Hoggard welcomed the result stating it is another "good reason for New Zealanders to consider a career in agriculture".
Agriculture over the years has been on the receiving end of poor publicity with staff wages, however, at least in the last 5-10 years it competes well with other industry sectors.
| | | |
| --- | --- | --- |
| Dairy | 15% | $67,251 |
| Sheep & Beef | 14% | $66,859 |
| Arable | 7% | $68,618 |
Source. Federated Farmers. Average increase since last survey and value of "Total Package".
Putting this into a weekly basis comes to $1,288 per week. The median weekly income for wage and salary workers in New Zealand was NZ$1,093 per week as of June 2021 (or NZ$58,836 per year). The median hourly earnings was $27,76 (Data from Stats NZ - Labour market statistics)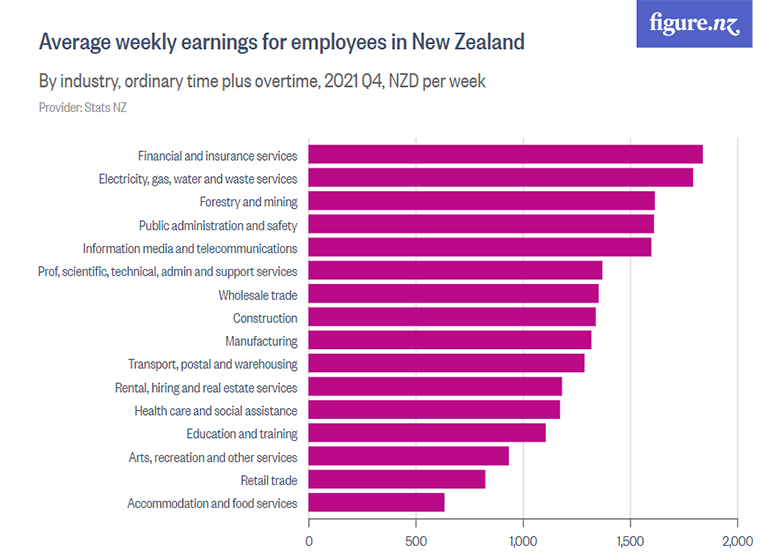 Over time there has been steady improvements to  agricultural wages and even with the additional benefits of working on a farm such as meat, milk and accommodation included at a fairly conservative rate, I.e. Accommodation which the survey states is provided on 75% of farms is valued at between $157--$187 per week. Ideally this should mean saving on these incomes is more achievable on a farm than working in urban jobs.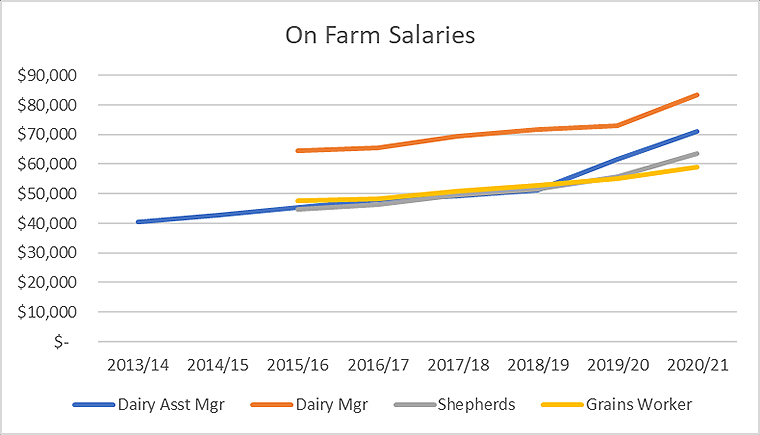 Often the greatest challenge for attracting farm employees is the isolation factor. While this can mean different things to different people, it can often mean that when partners are involved the opportunities for both to find the type of job of choice is more difficult or involves the non-farming partner having to travel. Back country sheep and beef farms have almost always found this a problem hence the use of a lot of single staff being used.
Within the survey results, agricultural staff hours worked per week and while seeming to be slightly ahead of the averages, they also appear to be moderated from what used to be the norm and judging by the graph below fits with is occurring across New Zealand. For full time staff, Dairy are the highest at 47.2 hours, Arable 46.2 hours and Sheep and Beef 44.8 hours per week.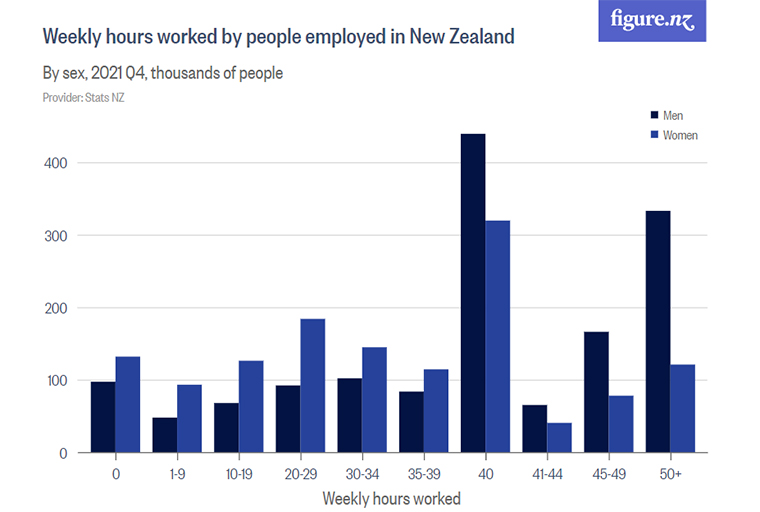 Sticking with labour, earlier this month the government announced that an additional 1,580 of experienced primary sector workers are allowed into the country. The new settings include an increase in the current border exception for assistant dairy farm managers, 2ICs, dairy herd managers and dairy farm assistants by 500 to a total of 800 for those earning at least the median wage plus $1 per hour (currently equates to $28 per hour). The balance will go into the meat processing sector and forestry.
This is over and above those workers allowed to come in under the "Recognised Seasonal Employer (RSE) scheme which largely targets horticulture and limits workers to stay periods of less than a year (7 -11 months Covid aside).
Running since 2007 the table below shows how critical it is to the horticultural sector, especially with the lack of 'international back packers' available to assist at the moment. It probably also shows the growth of the more intensive labour side of the industry. It is this area that the Chair of the Productivity Commission and the OECD see room for improvements from technology investments in the future.
| | |
| --- | --- |
| 2007 | 5,000 |
| 2009 | 9,000 |
| 2014 | 9,500 |
| 2016 | 10,500 |
| 2017 | 11,100 |
| 2018 | 12,850 |
| 2019/20 | 14,400 |
| 2020/21 | 14,400 |
| 2021/22 | 16,000 |
Source: Immigration NZ