Guy Trafford's gritty review of the HWEN proposals to Parliament finds while them broadly aligned with the ETS in its intent, but there are some distinct differences mainly around sequestration and pricing. These favour farming over most other sectors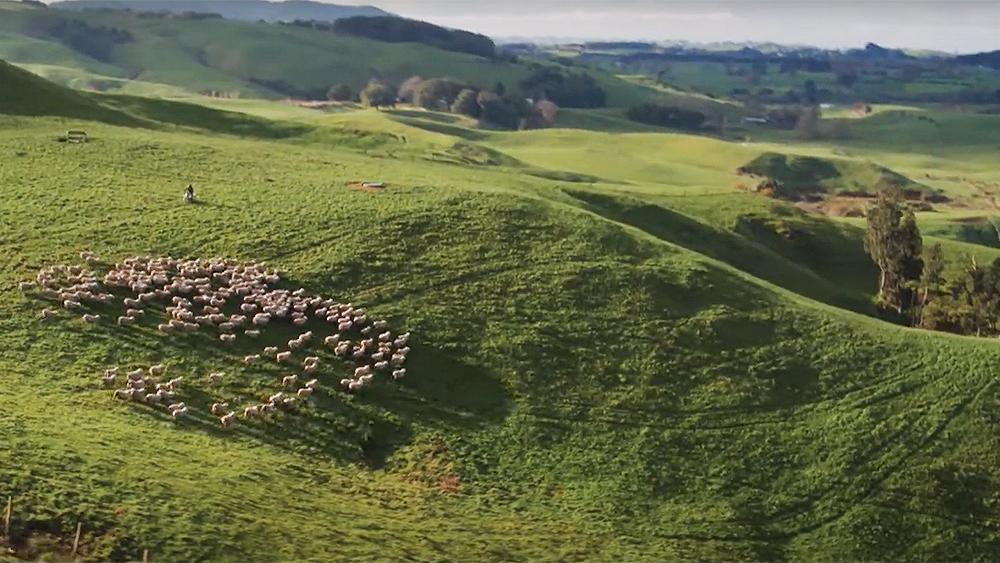 With the publishing of the He Waka Eke Noa (HWEN) recommendations to Parliament last week it is now time to drill down a bit further to summarise reactions and look at how some of the numbers are calculated and what they could mean to farmers, remembering these are 'just' recommendations at this stage.
One thing that is obvious is the attention that was captured by the world press. Online articles from sites ranging from Reuters, to NBCNews to BBC and several lesser known media sites all picked up on the news mostly with the Headline "Climate change: New Zealand's plan to tax cow and sheep burps".
Given that the final government decisions aren't likely to be out until December, this early publicity has to be seen as a plus for the fact that New Zealand is leading the way regarding sustainable agriculture especially with the relatively low entry level and time delay (2025) which have not featured.
Closer to home one media source, Science Media Centre went to several well regarded science experts (past and present) and got their thoughts. Generally positive at HWEN being a step forward they all appeared a little underwhelmed by the lack of ambition and lack of incentives to encourage more creative ways to lower overall emissions. They also believe that with the right incentives especially regarding the less topical Nitrous Oxide, which still makes up about one third of animal emissions, and is an important component of water way pollution, there is potential to provide incentives to reduce excesses here as well.
An area that hasn't been given much airtime, but is worth raising and is covered in the report, is the issue of CO2e leakage and also recognising the potential impacts on food security in accordance with Article 2 of the Paris Climate Change Accord.
Emissions leakage refers to opportunities arising offshore in countries which have more lax rules regarding food production and in an era of global influences could lead to a worse pollution outcome.
Leakage was one of the reasons the US has stated in the past for them not including agriculture in any emissions reduction program as they could see beef production increasing in South America to fill any shortfalls due to a reduction in the US.
Article 2 recognises that food production is an important (perhaps the most important) industry on the planet and care needs to be taken "not to throw the baby out with the bath water". How much of the lead in these areas has come from government and how much from HWEN participants themselves is unclear. But this more circumspect attitude maybe at least part of the reason why livestock systems are late entrants to emissions liabilities and at the initial lower levels (5% in 2025).
It is with this more circumspect background in mind that a cost on methane was decided upon, which was; "The price of methane should be as low as possible to support practice change and emission reductions towards New Zealand's emissions targets and budgets while also supporting global emissions reductions".
Methane's (CH4) different characteristics to other long-lived gases is also why a separate pricing system is required. (This has been well discussed).
An area of interest to myself was how were the actual prices published arrived at. Prices have yet to be confirmed but the guidelines published for CH4 were a starting price of around $0.11/kg in 2025 to 2028 that rises to around $0.17/kg to $0.35/kg by 2030. This HWEN assessed as reducing farm CH4 emissions by 4% by 2030. "This reduction and the methane emission reductions that will occur as business as usual and via the waste sector would achieve methane emission reductions in line with the legislated target of a 10% reduction in methane from 2017 level by 2030."
From what I have gleaned from the HWEN document rather than operating to some kind of formula which is linked to the market price and then discounted by 95% (the free credits), the price is actually an outcome of modelling working by Infometrics on price-versus-effect (on farm reductions) to try and find the least cost required to lower emissions.
The process also recognises that some farms (largely sheep and beef farms) have not contributed to increased warming over the last 15 or so years and that the same price on all methane per kg means some farming systems pay more than others relative to their Economic Farm Surplus (EFS); and that there are limited mitigations options available to some farm systems to reduce their levy cost.
In the Climate Commissions report to Government the long-lived gases (largely nitrous oxide), while also receiving the 95% free allocation in 2025, were to see this decrease an incremental -1% per annum to 2030, -2% per annum to 2040 and -3% per annum to 2050. The Climate Commission estimates the price of carbon will be $250 per NZU by 2050.
Within the HWEN proposal the Climate Commission's model is kept largely intact, at least up to 2030. For these gases, the cost of recognising sequestration within the system, and a contribution toward administration costs, start at around $4.25/t in 2025 (about 5% of $85 per tonne which could be expected to be the ETS at that point) and rising to around $13.80/t in 2030. (This is 10% of $138 per tonne). If the ETS rises faster than foreseen, then there is discussion that the ag sector could ask for a greater discount (free allocation) to "manage economic and social impacts of the levy cost on farmers and rural communities and avoid emissions and production moving offshore".
Depending upon the science and technologies applied to achieve carbon sequestration it is likely that not all are currently recognised and allowed to be counted in the ETS. These may range from soil carbon to genetics in animals, different feeds, denitrification, etc, etc. In this case "Sequestration rates will need to be determined by experts in sequestration to ensure they are scientifically credible, and that they can be applied in a workable way".
By and large the proposal appears keen to keep measuring costs minimal. This is another area agriculture may come under criticism from the anti-farm lobby. However, so long as New Zealand can get these reductions recognised by the UNPCC it should be seen as a major plus.
As New Zealand, to date, is the only country making real progress in the area of livestock liabilities, it may count in our favour.
So, a quick summary; while the HWEN proposal is broadly aligned with the ETS in its intent, there are some distinct differences mainly around sequestration and pricing. These favour farming over most other sectors (some other major key industries have fee allocations, but they largely stop there and are decreasing over time) so farmers who are discontented with the system should think hard (and read the documents) before being too critical.