Farmers back high country rent proposal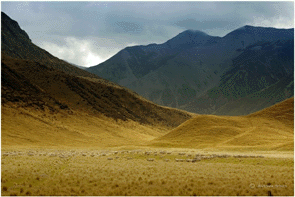 A new system for setting rents for South Island high country pastoral leases administered by the Crown has been approved by Cabinet, and high country farming leaders are backing the new system.
There are about 150 outstanding rentals out of 231 pastoral leases in Canterbury and Otago. The leases represent around 1.6 million hectares of pastoral land. The basis for setting the leases has been fought over for years.
Now, instead of rents being based on the land value, agreement has been reached to base it on the earning capacity of the farms.
Federated Farmers vice-president Don Aubrey was cautiously optimistic about the changes. He said yesterday's announcement was an important one for high country farming and removed uncertainty on rentals.
"We think that the Earning Capacity Rent has the possibility to work effectively, so we're welcoming it with cautious optimism," he said.
But Forest & Bird were less enthusiatic. South Island conservation manager Chris Todd said he had hoped the rentals would be based on a system that was more wide ranging.
"What we want is incentives to look after the land. It's still an incredibly good deal for anyone who's farming to get a rent that's comparable for a whole farm to a unit in the city."
The Government hopes to introduce a Bill into the House later this year and public submissions will will be heard at the Select Committee stage.