Slow claw back for BNZ's more than NZ$40 million McVitty exposure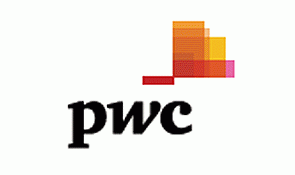 The receivers of Hawkes Bay dairy farming group Patoka Dairies Ltd have clawed back just NZ$2.48 million of the more than NZ$40 million owed to the BNZ when the bank pulled the plug on the Bob McVitty controlled farms in March.
The second report from receivers Maurice Noone and John Fisk of PricewaterhouseCoopers on Patoka Dairies notes BNZ, which has a first ranking general security agreement over all the company's assets and undertakings, was owed NZ$40.238 million as of the March 16 date of receivership, excluding interest. Others owed money include Marac Finance, owed NZ$115,000 for vehicle leases, and Rabobank owed NZ$94,000 for a leased silage wagon.
The company owns and operates four dairy farms and two dairy support units in the Patoka region of the Hawkes Bay. In their first report the receivers noted three of the farms were recent conversions.
A number of delays and cost overruns in relation to the conversions meant the company was unable to meet production targets set prior to the conversions. This, along with the reduced 2008-09 dairy season payout meant the company was unable to service its secured debt, Noone and Fisk say.
"Farm property prices over this period also reduced significantly further eroding our appointer's underlying security. Accordingly, the bank moved to protect its secured position and appointed receivers. A guarantor of the company's secured indebtedness, McVitty Properties, was also placed into receivership shortly after the appointment of receivers to the company."
Noone told interest.co.nz in March that McVitty was owned by Bob McVitty, while Patoka was controlled by McVitty. Noone said then McVitty would not have any involvement in the business in the future. McVitty was convicted in 2008 of obstructing a MAF inspector after an incident where he shot a sick cow.
Meanwhile, Noone and Fisk say Patoka Dairies has continued trading whilst in receivership with a small run off block sold. The receivers say it's in the best interests of the company to continue trading whilst the farm conversions are completed and are brought up to optimum sustainable production levels in order to maximise values.
"As a result, at this time we have not determined when, or if the company's properties will be placed on the market for sale."
The value of unsecured creditors' confirmations stands at NZ$3.35 million with NZ$419,000 owed to trade creditors and NZ$2.94 million relating to unsecured advances from McVitty Properties.
"The value of these farming properties are subject to market fluctuations which are difficult to assess, but which will materially affect the prices achieved from any sale of any properties," the receivers say.
"At this time our estimates indicate that it will be unlikely that there will be any funds available for payment to unsecured creditors arising from the receivership. However, this position will not become clear until the conclusion of the receivership. This is likely to be some time."