Potential overseas bidders for Dairy Holdings watching OIO's Chinese Crafar bid ruling closely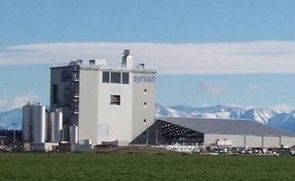 By Gareth Vaughan
Potential foreign bidders for an 83.3% stake in Fonterra's biggest supplier, Dairy Holdings, are eagerly awaiting to see whether the Overseas Investment Office (OIO) gives the green light to a NZ$200 million Chinese bid for the Crafar farms.
The Dairy Holdings stake is on the block in the wake of the South Canterbury Finance (SCF) receivership. McGrathNicol managing partner and SCF receiver Kerryn Downey told interest.co.nz that indicative bids were due next Monday, May 16, although the deadline might be extended if the bidders needed more time.
Looming large over the Dairy Holdings sale, for overseas bidders at least, is the crucial OIO Crafar decision.
China's Pengxin International Group lodged its application for approval to buy 16 central North Island Crafar dairy farms from receiver KordaMentha with the OIO on April 14. Pengxin says it plans to spend more than NZ$200 million to buy and upgrade the farms and then invest a further NZ$100 million on marketing cheeses, ice creams and baby formula for the Chinese market.
50 day decisions on 'straightforward' applications
The OIO says it aims to make decisions on "high quality, straightforward applications" within 50 working days of the date of registration, but there is no statutory timeframe within which an application for consent must be decided. The Crafar bid is the biggest one (other than the previous Natural Dairy Holdings-UBNZ bid for the Crafar farms) to be considered for dairy farms since the government changed the rules for assessing overseas investment applications for sensitive land last September. Fifty working days after April 14 is June 23.
The changes, announced by Finance Minister Bill English, included the introduction of two new measures under the benefit test used to assess investments in sensitive land:
A new "economic interests" factor allowing ministers to consider whether New Zealand's economic interests are adequately safeguarded and promoted. This will improve ministerial flexibility to respond to both current and future economic concerns about foreign investment, such as large-scale ownership of farmland.

A new "mitigating" factor enabling ministers to consider whether an overseas investment provides opportunities for New Zealand oversight or involvement - for example, by appointing New Zealand directors or establishing a head office in this country.
Cedric Allan, a spokesman for Pengxin, said it was possible but unlikely that Pengxin would also bid for Dairy Holdings.
Buying a group of farms like the Crafar farms or Dairy Holdings gave critical mass straight away and justified getting into processing, Allan added.  For now Pengxin was focused on the Crafar bid. He suggested all the overseas parties interested in Dairy Holdings would be awaiting the OIO's Crafar decision with great interest.
The Crafar farms were put into receivership in October 2009 owing about NZ$216 million to lenders Westpac, Rabobank and PGG Wrightson Finance.
'Crafar farms has nothing to do with it'
However, Downey said waiting for the OIO's Crafar ruling wouldn't be a factor in whether the deadline for Dairy Holdings' bids is extended.
"I'm not interested at all (in the Crafar decision)," Downey said. "Any application we make, dependent of course on whether OIO clearance is required, will be based on the merits of a sale of the Diary Holdings properties. So Crafar has nothing to do with it."
Meanwhile, interest.co.nz was told Canterbury milk processor Synlait, owned by China's Bright Dairy & Food, the Macquarie Group's Pastoral Fund, which has focused on cattle and sheep farms in Australia, British private equity group Terra Firma, US private equity firm the Carlyle Group, and a major forestry buyer have taken an interest in Dairy Holdings.
The New Zealand Superannuation Fund has also been touted as a potential bidder, but couldn't do so alone as it's not allowed to control any of the businesses it invests in. The Super Fund as a partner could, however, help an overseas bidder with the OIO process. Asked by interest.co.nz about possible Dairy Holdings interest in February, Matt Whineray, the Super Fund's general manager for investments, didn't rule out taking a look at such investment opportunities.
Dairy Holdings' operations are run through four autonomous wholly owned subsidiary groups, Dairy Farm Holdings Ltd, Clumber Farms Ltd, Livestock Holdings Ltd and West Coast (Dairy) Ltd. For the 2010/11 dairy season, the four are operating 72 dairy farms on 14,201 effective hectares, milking 43,439 cows that will produce about 15.1 million kilograms of milk solids.
Several shareholders selling up
The 83.3% stake on the block includes SCF's 33.59%, dairy magnate Alan Pye's 20.83%, a 24.99% stake held by three US investors - Little Cow Company, Pals Plus and NZ Cow Company - and 3.9% owned by Christchurch businessman Humphry Rolleston. Downey confirmed that Dairy Holdings' shareholders have, enshrined in the company's constitution, pre-emptive rights to buy when others decide to sell. Companies Office records list Dairy Holdings and Fonterra director Colin Armer and his wife Dale separately as 8.33 shareholders.
Colin Armer said he and Dale planned to keep their stakes in Dairy Holdings but he declined to comment on whether they would look to increase them or support another bidder for the company.
In Reserve Bank correspondence on SCF released last November it emerged that the central bank believed the NZ$75.7 million price SCF paid for the 33.59% stake in Dairy Holdings from its majority owner Allan Hubbard in 2009 was almost twice as much as it was worth, and should have actually been just NZ$42 million.
According to a September 2009 email in the Reserve Bank's correspondence Dairy Holdings had NZ$340 million of bank debt from "three majors" and Rabobank. The email also refers to a NZ$100 million standby facility provided by BNZ and (ASB's parent) Commonwealth Bank of Australia that has already "effectively been withdrawn" after a technical breach of the covenants.
Dairy Holdings is said to now have about NZ$350 million of debt and a gross asset value, including the debt, of about NZ$550 million.
Asked about the bank debt and whether the banks wanted to be paid out in full from any sale, Downey said he couldn't comment because this was confidential information.
This article was first published in our email for paid subscribers this morning. See here for more details and to subscribe.