Farmer Lyn Neeson says the more comprehensive approach by the Land and Water Forum is a better solution that the Horizons One Plan. She urges a change of direction before the 'real costs' are forced on everyone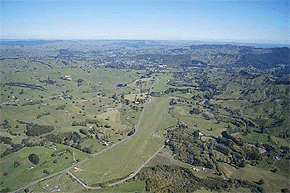 By Lyn Neeson*

When my husband and I purchased our first 345 hectares in 1987, we never thought 25 years later we'd be fighting a regional council for survival.
Through good years and bad, we have worked hard to grow our farm to 1,500 hectares carrying 4,500 ewes and 250 Angus cattle over winter.
Farming keeps your feet on the ground because it is hard to have airs and graces during docking and shearing.
We also want to keep farming here.
Our son and his family have turned the farm into an intergenerational and sustainable business. Is their future and that of our grandson's in these hills?
Starting back in 2005, the Horizons One Plan has so far cost ratepayers an astounding $15 million. Given the resources we have put in, let alone others involved in it, the true cost is probably closer to $30 million.
The potential cost of implementation is an added concern and is why One Plan deserves some serious investigative journalism.
All we have to show for our millions is paper.
While Gareth Morgan has low regard for my intellect and my profession, surely he can see that cutting a large driver of your regional economy doesn't grow it.
Then again Bruce Gordon, the chair of Horizons, has been telling media that farmers ought to relax.
With elections due in 2013, we should believe him when he says that Horizons will go soft on farmers and review the One Plan after a couple of years, changing it, if it doesn't work.
He erroneously tells us to don't panic, believing One Plan's effect on farms will be minimal at less than one percent.
I am yet to decide if we are living through an episode of Dad's Army or Fawlty Towers, but I do know the council has as much discretion on rules as the Police have at a checkpoint.
Fish & Game have been surprisingly quiet on the going soft option. I am sure they are just biding their time because 'going soft' invites direction from the Environment Court; rules are rules after all.
As for the one percent claim, really? That was the 2010 Decisions Version and not the 2012 Environment Court reality we and the Tararua Growers Association face.
This is why we exercised our legal right to appeal.
If One Plan is as minimal as Mr Gordon believes, just ask a councillor how they will implement it. That generates more than a few ums.
Judging by an Official Information Act request, it seems the Ministries for the Environment and for Primary Industries (MPI) are as dubious about the 'small affect' as we are.
There is not much fresh produce in a Wellington pantry or fridge that won't have come from a farm or market garden in the Horizons region.
As for Wellington's Farmer's Markets, most of what people buy has likely come from 'up the road'. That the Tararua Growers Association and HortNZ are shoulder to shoulder with Federated Farmers proves how vast One Plan's drift net is.
Truth be told, the Manawatu River is not among the worst in the western world and never has been. The river recently got a fair rating for swimming quality from the Ministry for the Environment. Even Fish & Game lauds the river as a world-class sport fishery, albeit, when they want to sell licenses to anglers.
Given the Manawatu is cleaner than the Hutt River, what do the community truly want?
Horizons Regional Council could introduce a variation today effectively reinstating the 2010 Decisions Version. The original Horizons One Plan panel was an independent one, which included councillors and appointed experts including a former Environment Court judge. After two years of preparation and hearings we had a plan in 2010 we could live with. Or, so we thought.
That was turned on its head when Horizons didn't defend the collaboratively agreed Decisions Version in the Environment Court.
Ultimately the court rejected the independent hearings panel and the clock went back to 2007.
The council could easily shift gears by reinstating the 2010 version, given what we now know from work done for the Land & Water Forum.
The MPI has found farm profitability will take hits in the 22-43 percent range. This is massively greater than what the council found and means unprecedented land use and social change.
Hill country sheep will be replaced by trees while lowland cows, crops and vegetables will be replaced by sheep.
Skilled trades and manufacturing dependent on farms will leave meaning less need for accountants, teachers, doctors, medical services or even, shops.
These social impacts are real but were ignored by Horizons Regional Council.
It needs to be heard. So let's give collaboration a chance by a One Plan variation reinstating the 2010 Decisions Version.
It is the version most aligned to the current Land and Water Forum way of thinking.
If Gareth Morgan disagrees with me, he is free to buy a farmer's organisation to put on his mantelpiece beside the Phoenix and the Hurricanes. Better yet, what about a farm or two?
----------------------------------------------------------
Lyn Neeson is Federated Farmers Ruapehu provincial president and is a sheep and beef farmer from Taumarunui. This was originally published in the Dominion Post.