Crafar lender PGG Wrightson gets NZ$25 mln payment as receiver's sale to Chinese firm finally settles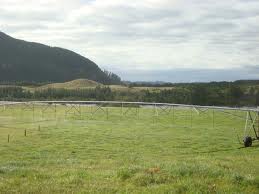 Rural products and services provider PGG Wrightson says it has finally received repayment of its outstanding loans to the Crafar farms, getting about NZ$25 million.
The payment comes after Crafar receiver KordaMentha announced late on Friday the sale of the 16 central North Island dairy farms to China's Shanghai Pengxin, for about NZ$200 million, had settled.
New Zealand's largest family owned dairy business, the Crafar farms were put into receivership in October 2009 by lenders Westpac, Rabobank and PGG Wrightson Finance. The receivership came after interest.co.nz revealed animal welfare issues at the farms.
Receiver's reports for the four Crafar companies - Plateau Farms Ltd, Ferry View Farms Ltd, Taharua Ltd and Hillside Ltd - show Westpac was the security agent and total bank debt was NZ$194 million at the time of KordaMentha's October 5, 2009 appointment. By April this year bank debt was up NZ$80 million, presumably due to interest, to NZ$274 million.
As of April this year KordaMentha's receiver's fees had reached almost NZ$7.3 million.
PGG Wrightson sold its specialist rural lender PGG Wrightson Finance to Heartland New Zealand last year but kept some "bad loans" including the Crafar one.
"The amount (NZ$25 million) is slightly above expectations previously indicated and represents settlement of the Crafar Farms debt, subject to small residual receipts as farm cash flows are finalised," PGG Wrightson said this morning.
"The Crafar Farms loans represent the bulk of the NZ$29 million of outstanding loans retained by PGG Wrightson under its subsidiary PGW Rural Capital, following the sale of PGG Wrightson Finance last year."
Both Westpac and Rabobank declined to comment.
Late on Friday KordaMentha's Brendon Gibson said despite a long and challenging process, the receivers were happy to have secured the sale of the Crafar farms at a "very pleasing" price.
"Following extensive local and international marketing of the farms as individual units and as a group, Pengxin's offer was far and above the best received so we are very satisfied to secure final settlement," Gibson said.
"We have operated the properties for three years and the farms will be handed over as a full going concern for Pengxin and Landcorp," he added.  "This was one of the most difficult, challenging and complex transactions we have completed."
Gibson said the receivership would conclude with the final Fonterra payout for this season not due until October 2013.
In an interview with interest.co.nz in August 2010, then PGG Wrightson Finance CEO Mark Darrow said although he couldn't provide specific numbers, PGG Wrightson Finance was very much the junior partner among the three Crafar lenders with its balance sheet exposure about 4% of the loan.
(Updates add detail, Westpac & Rabobank's non-comments).