Keith Cooper calls on all sections of the red meat sector to stay focused on creating value to capture consumer demand and get the best returns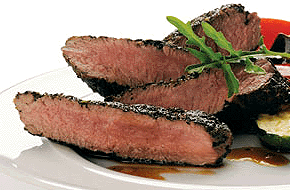 By Keith Cooper*

I cannot comprehend why any senior meat company executive would want to cause the current low returns for sheep meat.
Our purpose is to create value, not destroy it, as has been suggested, but we are currently suffering the effects of the most serious market correction in the sheep meat sector for many years.
Currently the focus is on sheep meat, yet the situation could occur in beef or venison, as they are largely sold as commodities on international markets.
I repeatedly stated in late 2011 and early 2012 that procurement pricing levels were not sustainable. I was criticised for talking the market down. Paying market related prices would have been suicidal as farmers would have only supplied companies offering higher prices.
Therein lies the problem.
It is intriguing that calls for change are based on an $80 lamb. Where were those calls when lambs were worth $120? Arguably they would be worth $160 if we focused on creating value through the supply chain to consumers.
There are claims an 80 percent model is required. Can someone please publish the economic and behavioural analysis which supports them?
Fonterra is being identified as a model to follow. But milk is ultimately sold in a branded form vastly different to what it started as. Nestlé and others invest heavily in manufacturing and branding to produce a final product which extracts maximum value from consumers.
Notwithstanding product differentiation and value-add, meat is largely sold in raw form and can be identified by cut name back to the animal. That's what consumers want, and what the cook books call for! This amplifies the point that dairy has a totally different product base from meat.
The current farmer mood is calling for heads to roll.
Does that include farmers who withheld stock from processing to capture perceived higher future returns?
Or Federated Farmers' leaders who claimed credit for achieving the $150 lamb one year, only to see the market fail the next?
Capital
The industry is an asset intensive industry within and outside the farm gate. Most processors and exporters are capital starved, reliant on good, secure bank funding for working capital.
From published figures this past year most balance sheets were thin, particularly at peak season to fund high inventories.
Banks are not there to fund stock holdings in an attempt to hold up market values; nor are they equity stakeholders.
It is no wonder most companies needed to liquidate stock last year and suffer consequent inventory write downs.
Had the sector an 80 percent ownership model I can only speculate with horror the extent of balance sheet destruction which would have occurred as a result of the concentration of inventory.
Capital starvation plays out in many ways. It leads to poor profitably where strategic decisions are based on available capital, not the economic worth of the proposition.
Adequate capital enables commercially driven acquisitions to occur, which would consolidate the industry. However, this theory is undone if the most valuable asset to any company – continuity of supply – is denied by a lack of commitment from suppliers.
Fixed assets are a sunk cost, reliant on throughput. When farmers are not bound to any company for any supply period, no company can build a bankable business case for an acquisition.
If a model was implemented which emulated the dairy sector, where supply was guaranteed to a processor for a period in advance, I believe acquisitions would occur very quickly.
It is worth noting that no major transactions have occurred within the sector for many years nor have we seen any appetite from global investors for our sector – a tell-tale sign of how we are perceived by capital markets. 
We must understand the world is a different place from what it was five years ago. There are significant economic pressures in all countries we trade with. Retailers, wholesalers, restaurants and consumers experience financial pressures. Banks are ever vigilant on risk and performance. They are continually tightening credit lines and consumers have less money to spend.
Industry Structure
Regrettably the discussion has gravitated to plant closures and who pays - owners or the total industry?
Costs savings alone are, in my view a limp way forward.
Experience suggests closing 25 percent of processing capacity may cost $250m. That cost, or action, is an outcome of reform – it shouldn't be the reason.
Plant closures don't change the model. They don't create value from product. They don't build on any strategy. It's a poor quality band aid for reform.
Yes, plants need to close, but that will occur naturally as the industry focusses on consumers and adopts a strategy to create more value through the supply chain.
A strategy needs to be supported by adequate capital, and we all need to take responsibility for that. Another point on capital; a Fonterra 'look-a-like' model would also require approximately 90 percent of farmers with 90 percent of supply contributing the equivalent of $90 per lamb to create the capital base to emulate Fonterra.
Ownership
Let's remember how the current model evolved. Co-operatives were established to ensure farmers received real market returns.
Over the years the farmer ownership model has been sold out by farmers.
AFFCO, Hawke's Bay Farmers Meat Co, Gisborne Refrigerating Company, South Otago Freezing Company – even Richmond – suffered that fate.
Others were coupled with Meat Board intervention in the '80's which gave birth to Bernard Mathews (now Ovation) and ANZCO – both set up with farmer funds, but ownership not retained by farmers.
One can ask if farmers want to own the value chain post farm gate.
Strategy
We must have a strategy to create value in the marketplace built around brands, brand attributes and the story of our great products.
Unfortunately recent commentary has stayed in the comfort zone of structure, marketplace dominance and supply volume. It has nothing to do with strategy, and is hardly innovative.
Strategy should be focussed on how we persuade consumers to pay more for better value products.
Consumers have no interest in processing plant capacity, or who owns them. They simply want the best eating experience – we can provide that.
Now we must work together and focus on what's within our respective spheres of control.
Farmers must work on creating a model of certainty of supply to designated companies.
Companies must work on commercially driven business plans to consolidate ownership.
Strategies must be developed to capture consumer demand and investment must be committed into brand architecture and market development.
Finally, can I please ask all who have an interest in the industry to stop using such terms as the 'works', 'freezing industry', 'meat companies', 'cockies' and all the other derogatory terms?
If we want to create a vibrant, respected and integrated sector where we all work together, we need to start thinking together and talking together about food and products, about quality brands, and about consumers.
Let us close the circle of blame and collectively be proud of what we all do.
------------------------------------------------------------------------------------------
Keith Cooper is the chief executive of Silver Fern Farms. You can contact him here »