The Weekly Dairy Report: Some areas getting dry but milk flows ahead of last year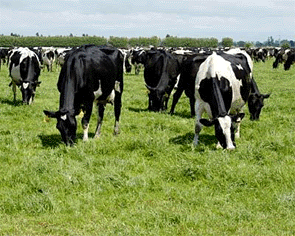 NIWA figures shows moisture levels are behind the average in the north above Waikato and on the West Coast, but November rain has also been missing for large areas of the South Island as well.
In the far north advisers report it is drier than last year and in Waikato they are suggesting poorer producing paddocks are identified for sacrifice areas to feed supplements on, if the drought occurs.
They are encouraging farmers to switch from spring to summer management and extend grazing rotations to spell drying pastures.
Early silage paddocks will help by coming back into the round and judicious use of the topper will ensure pasture quality is maintained.
Farmer confidence has lifted on the back of the dairy sector, and this is being seen in high prices being paid for cows, and a resurgent farm realestate market led by a $65,000/ha sale of a Tatua supply property.
Open Country Cheese is on track with it's new dryer expansion in Southland which will double its capacity by next spring, and Landcorp sells two big Bay of Plenty dairy units to concentrate on developing a network of new dairy farms in the central north island
But with this optimism comes two warnings, one from the Reserve Bank who is concerned with the 10% of farmers holding 50% of the dairy debt, and the other from Rabobank who share similar indebtedness concerns, especially as they predict lower milk payout forecasts in 2014 and 2015.
Concerns that high dairy prices may get capitalised into land values are a realistic concern based on some recent sales.
The latest global dairy trade auction attracted prices very similar to the last event which with increased volumes being offered (4 month national production figures +7.2%) is seen as very positive.
Future pricing could be under pressure with expectation of a record US grain harvest could have a strong influence on their dairy production.
Fonterra claims 90%+ waterways are fenced on their shareholders farms and on target for total exclusion but with nearly a third of Canterbury farmers failing consent rules, Federated Farmers have admonished operators and urge them to do better.